New Drug Combination, Essay Example
Pages: 6
Words: 1568
Essay
This Essay was written by one of our professional writers.

You are free to use it as an inspiration or a source for your own work.
Introduction
According to Islam and colleagues, a new combination of drugs, dasatinib, and quercetin (D&Q), has shown promising results in reducing inflammation and enhancing metabolism in older adults.
Executive Summary
This study investigated the efficacy of senolytic medicines, D&Q, to enhance metabolism and decrease inflammation in older persons, where researchers discovered that these drugs successfully repressed pro-inflammatory SASP markers and decreased age-related rises in aging in white adipose cells using a mouse aging paradigm.
Background
Islam and colleagues claim that aging causes a spectrum of anatomical and physiological alterations known as senescence. Senescent cells, which are microbes that have ceased dividing and are no longer capable of reproduction, are accumulated there. These cells can lead to age-related illnesses, including diabetes mellitus, osteoporosis, and heart disease, as well as low-grade chronic inflammation. Senolytic medicines may be used to eliminate damaged cells and lessen inflammation, according to recent studies. These medications have been demonstrated to be beneficial for numerous age-related illnesses. Nevertheless, further research is needed to determine how they medications affect metabolic function as people age. Researchers recently looked at the ability of senolytic medications to lower irritation and enhance metabolism in older adults. Using a mixture of D&Q medications, they created a mouse aging paradigm (Islam 2). They discovered that the D&Q therapy significantly decreased the senescence-related age-related rises in the white adipose cells. Also, it enhanced systemic metabolism in old age and reduced the transcription of a set of pro-inflammatory SASP markers in adipose tissue. The discovery of therapeutic medicines to treat metabolic disorders and illnesses in old age is profoundly impacted by these discoveries. This study represents a significant advancement in the development of senolytic medications as a potent means of reducing inflammation and enhancing metabolic health in geriatric patients.
Hypothesis
The senolytic medications D&Q, which are the subject of this investigation, are hypothesized to have the ability to treat metabolic disorders and age-related illnesses in older persons. This theory is supported by the observation that senescent cell removal reduces inflammation and the malfunction and diseases it brings about.
Materials & Methods
The research was carried out with mice to test the concept. The aging in white adipose tissue (pgWAT) samples were analyzed. The researchers looked at three particular genes and one protein: senescence-related -galactosidase, p16, p21, and P16. Senescence-related -galactosidase is a type of enzyme involved in aging. P16 and p21 are two different types of genes (the instructions for making proteins) that are linked to aging. Finally, the protein P16 is a product of the p16 gene and is also related to aging. By studying all of these components, the researchers hoped to gain a better understanding of how aging works. The researchers evaluated the genes that cause inflammation, clusters of cells that look like crowns, how many T macrophages and T cells there are, how well the body handles sugar, blood sugar levels when fasting, how incretin stops the body from making fat, fat levels in the blood, and how the body reacts to fat in general. Quantitative real-time Polymerase Chain Reaction (PCR) was used to measure the activity of three genes (lysis-galactosidase, p16 and p21) in pgWAT samples. NanoString tests were used to measure the activity of pro-inflammatory markers, and immunohistochemistry was used to look for signs of inflammation. An ELISA was used to measure blood glucose levels, insulin-stimulated inhibition of fats and lipids, and an intravenous glucose adaptation test was used to assess glycemic control (Islam 3). Lastly, lipid resistance testing evaluated systemic lipid resistance.
Results
In order to minimize inflammation and enhance metabolic performance in older persons, researchers have identified a novel medication combination with promising outcomes. In mice, the combination of D&Q was evaluated, and it was discovered to lessen inflammation associated with aging in white adipose tissue (pgWAT). Along with lowering plasma triglycerides in both fasting and fed conditions, the medication combination also enhanced lipid tolerance, boosted insulin-stimulated reduction of plasma NEFAs, and decreased glucose levels during fasting and insulin aversion in elderly mice (Islam 5). D&Q also decreased the age-related rise in the count of macrophages and T tissues in pgWAT. Overall, the medication combination enhanced metabolic function and decreased irritation in older animals.
Conclusions
Although aging is a natural process that impacts everyone, older persons may experience its consequences more severely. Senescent cell buildup and SASP have been linked to persistent low-grade aggravation in the past. A number of age-related disorders can be caused by this condition. The goal of the trial was to ascertain if medications used to remove senescent cells, or "senolytics," might reduce systemic inflammation and the malfunction and illnesses that go along with it. The researchers' tests revealed that D&Q exhibited senolytic effects and decreased age-related elevations in cell lysis -galactosidase and transcription of the p16 and p21 genes. The medication also decreased the T tissues and macrophages and repressed age-related elevations in a cluster of pro-inflammatory SASP genes.
In terms of metabolic function, the researchers discovered that D&Q boosted incretin inhibition of plasma NEFAs, boosted lipid tolerance, and decreased fasting and fed plasma triglycerides. Most substantially, D&Q increased glucose tolerance in aged animals and decreased fasting blood sugar levels. Our results demonstrate that D&Q improves metabolic function and reduces adipose tissue flare in older persons. It might affect the creation of therapeutics to treat metabolic disorders and aging-related illnesses.
The findings of this study have significance for the development of therapeutic medicines to fight metabolic abnormalities and aging-related disorders. According to the study, D&Q can cure age-related illnesses by lowering irritation and enhancing metabolic activity. The outcomes of this investigation are especially noteworthy because irritation is linked to several age-related illnesses. D&Q may potentially lower the likelihood of contracting illnesses linked to inflammation by lowering sensitivity (Islam 6). Also, the medicine combination enhanced metabolic health in elderly mice, which may also benefit older individuals' metabolism. The study offers a prospective treatment option for age-related illnesses and may enhance the health and general well-being of older persons. To fully comprehend the possible benefits of D&Q and evaluate its adverse effects, further study is required. Nevertheless, the study is an important step toward developing treatments for age-associated conditions and could improve the quality of life of older adults.
Limitations
Several restrictions were applied to this investigation. The experiment was first carried out on mice; therefore, findings cannot be immediately extended to people. Although mice are frequently used as models to research human illnesses and therapies, there are numerous ways in which human and mouse biology are different. To find out if the same outcomes can be achieved in people, more study is thus required. Second, only the impacts of D&Q on irritation and metabolism were examined in the study. It would be helpful to do a more thorough assessment of the effect of the medication combination on other age-related disorders, such as the chance of getting certain diseases. Third, the long-term effects of the medication combination on aging and metabolism function were not examined in the study. The study's findings are encouraging, but further investigation is required to establish whether the medicine combination's advantages will last over the long run. Lastly, there was no control group in the research. Thus, it might be challenging to distinguish between D&Q's effects and the consequences of aging naturally.
Future Directions
To completely comprehend the long-term effects of this pharmacological combination and create therapeutic molecules to treat metabolic dysfunction and illnesses in old age, more study is required. The influence of D&Q on other age-related illnesses and disorders, such as cardiovascular and neurodegenerative diseases, should be one subject of future study that is investigated. Understanding how D&Q affects these disorders as they develop, as well as the fundamental processes underpinning their emergence, would be helpful. More research into the effects of different senolytic agents and senolytic drug combinations on irritation and metabolism would be beneficial. It could lead to a better knowledge of the best therapeutic combinations for aging people's metabolic processes and inflammation reduction. Investigating D&Q's safety for long-term use in older persons might also be beneficial. The potential for D&Q to lower inflammatory response and enhance metabolism, which might have a favorable effect on other age-related medical conditions, makes this particularly crucial. Studying the affordability and cost-effectiveness of D&Q for senior citizens would also be advantageous because this might affect how it is used in clinical settings.
Opinion
Since metabolic inefficiency and age-related irritation are two of the key causes of many illnesses, this study provides a very significant conclusion. These findings imply that in older persons, D&Q can reduce inflammation and enhance metabolic performance. This study shows how combining two medications can have a good impact on inflammatory and metabolic processes in older persons, which makes it highly essential. It may represent a significant advance in the battle against age-related illnesses, which are frequently brought on by irritation and a dysfunctional metabolism. It also demonstrates possible cures that can lessen the strain of age-related illnesses. Additionally, this could lead to further research into the effects of D&Q on other age-related disorders, such as Alzheimer's and Parkinson's diseases. Nevertheless, it has numerous flaws. More investigation is needed to ascertain whether the findings hold true over further trials since the study only involved a limited sample size. Also, more research is necessary to ascertain D&Q's long-term impacts and human safety profile. These elements could play a crucial role in directing the future study.
Work Cited
s, Md Torikul, et al. "Senolytic drugs, dasatinib and quercetin, attenuate adipose tissue inflammation, and ameliorate metabolic function in old age." Aging Cell (2023): 1-15. https://doi.org/10.1111/acel.13767
Time is precious
don't waste it!
Get instant essay
writing help!
Plagiarism-free
guarantee
Privacy
guarantee
Secure
checkout
Money back
guarantee
Get a Free E-Book ($50 in value)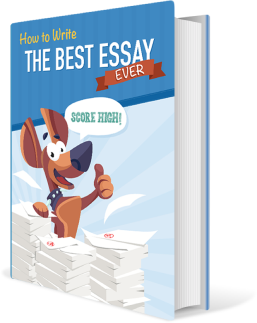 How To Write The Best Essay Ever!