New Employee Training, Essay Example
Pages: 4
Words: 1123
Essay
This Essay was written by one of our professional writers.

You are free to use it as an inspiration or a source for your own work.
The most blatant issues indicating the need for training are, literally, vocal: customer complaints.  No matter the type of business in question, this is the most influential means of ascertaining the efficacy of it, for it is expressed by the clients the business is in place to serve.
This factor of its being external to the organization adds credibility to it as well, for it is in a sense a subjective assessment of the business' level of actual success.   That said, it should be noted that all needs assessment must proceed from an approach beyond what is immediately apparent, or the obvious issue at hand.   That is to say, the desired outcome must be primary, as ascertained immediately upon viewing the given situation (Bogardus, 2009,  p. 239).   For example, the need may be that technology training is required to enhance performance because certain employees are making mistakes.  In this case, the outcome to be sought is a consistent degree of education and certification.
Other issues may include poor employee attendance, internal disputes, inefficient organization, and observable declines in productivity.   These issues are frequently identified by a common consequence: poor business. Consequently, before training is implemented, the actual issues must be recognized and dealt with accordingly.  If, for example, a problem lies in cross-cultural employee interactions, the desired result is a harmonious workforce, and the training to be conducted should involve cultural awareness education.  In each instance, the need perceived dictates the response in training.
In regard to specific cases wherein prioritizing training needs is called for, the circumstance of customer complaints, as noted, is foremost.  Customer dissatisfaction on some level is inevitable in any service-related business, but no business can afford to handle it poorly.  The training here must be in social skills, along with a greater education as to the processes by which the business may resolve the conflict.   Some empowerment is also recommended in this training.
As distressing, and potentially disastrous, as customer complaints are to a business, the reality is that they provide significant opportunities for both business and employee.   It is established that customers respond in a pronounced and favorable manner when their issues have been properly addressed  (Robitaille, 2002,  p. 10).   In training employees to perform in this way, management should emphasize the great importance of the task.  The process here is best conducted, at least initially, in a classroom setting, where different scenarios of customer complaint situations may be played out by the employees.  While this training should move into a "hands-on" arena, with a trainer accompanying an employee, this should not be done until a foundation of basic, customer service skills is evident.  Given the wide range of possibilities the field of customer complaints presents, as well as the variables of personality as essential to it, certification is somewhat irrelevant.  More precisely, gratified customer response will provide the "certification", and employees should know that this will be noted by management.
Next in line to be addressed is the supervisor who believes five employees require specialized, technological training.  Five is hardly an arbitrary number, so a genuine need is apparent.   Depending upon the technology in question, this training may best be facilitated
by training at the work sites. Training styles vary, and varied schools of thought support or oppose both self-led and classroom approaches. One factor, however, is a constant in training: distance lessens training value (Fitz-Enz, Davison,  2002,  p. 159). That is to say, the gap between when and where the training occurs and the actual job performance is an exponential opportunity for losses.   Retention is best achieved when employees learn in the doing of the task, but this is not meant in the sense that the employee is left to their own devices. "Hands-on" training is still training, and a supervising presence must be there for it to be effective (Sisson,  2001,  p. 15).  Moreover, technology is an increasingly complex and sensitive field, and allowances should be made for varying rates of employee learning. In this instance, certification should be mandated, as the training is of a technical nature. Such certification also provides the business with parameters regarding job assignments.
Lastly, The CEO's request that efficiency training be implemented to improve employee attendance at pep rallies is a situation actually removed from training considerations.  This is, in fact, a case where the CEO requires "training"; he must be made to understand that the sort of employee spirit he seeks may not be instilled through education, but will most likely be evident when the employees experience the contentment with their jobs they derive from performing well, and from being appreciated.
In regard to delivery of training as differing because of employee rank, there is no clear answer. Each situation, as with training itself, demands its own solution. For example, if the need is for advanced training in a technology, the methods should be the same; a lack of knowledge in so specific an arena is not subject to employee placement. When, however, training in social skills within the workplace is called for, supervisors must be approached differently, as they bear different responsibilities. In no case, however, should employee rank encourage a cavalier approach. That is, more highly placed employees should be both better trained, and more accommodating of the processes.
An effective means of determining the success of training is to gain information from the employees themselves.  This applies to pre-training circumstances, as well.  Significant issues and potential courses may be identified from employees' conveying, through the protection of anonymity, what they perceive to be weaknesses in their own arenas, regarding themselves or other employees (Mathis, Jackson,  2010,  p. 261).  Similarly, through following up on employee performance and expressions of personal confidence and satisfaction, the business may assess the effectiveness of the trainings undergone. It is easy to overlook that a significant asset to training derives from those requiring it, for they reveal a great deal about the ways the organization operates. This should not be taken as the only evidence of success, of course; the business must rely as well on the more pragmatic results of commercial success and customer satisfaction. However, the average business will invariably find that its greatest guide in understanding precisely how well it is doing, and at any time, may be found within the employees needing to be trained.
References
Bogardus, A.  (2009). PHR/SPHR Professional in Human Resources Certification Study Guide. Indianapolis, IN: Wiley Publishing, Inc.
Fitz-Enz, J., & Davison, B. (2002). How to Measure Human Resources Management, 3rd Edition.  New York, NY: McGraw-Hill Professional.
Mathis, R. L., & Jackson, J. H.  (2010).  Human Resource Management, 13th Edition.  Mason, OH: Cengage Learning.
Robitaille, D. E. (2002).  The Corrective Action Handbook.  Chico, CA: Paton Books. Sisson, G. R.  (2001).  Hands-On Training:  A Simple and Effective Method for On-the-Job Training.  San Francisco, CA: Berrett-Koehler Publishers, Inc.
Time is precious
don't waste it!
Get instant essay
writing help!
Plagiarism-free
guarantee
Privacy
guarantee
Secure
checkout
Money back
guarantee
Get a Free E-Book ($50 in value)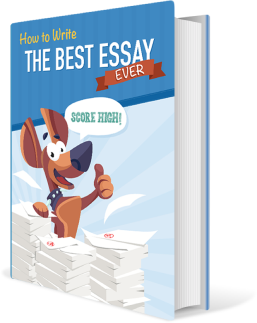 How To Write The Best Essay Ever!