Norman Thayer's Human Environment, Essay Example
Pages: 3
Words: 911
Essay
This Essay was written by one of our professional writers.

You are free to use it as an inspiration or a source for your own work.
In this paper we will analyze Norman Thayer's human environment and the way they interact using Continuity theory which seems most productive in terms of explaining the nature of Norman's relationships with other people.
Norman has been retired for some years already. We learn from his own words that he used to be a school or college principal. Although we do not see his regular life in the city and can only estimate the situation as he is spending time in his summer house on Golden Pond, we can surmise that in the city he leads quite a secluded life because he is not an easy-going person and because his total dissatisfaction with life at the beginning of the story probably means that he lacks social recognition and acceptance.
The most constant ("always there") and positive person of Norman's human environment is undoubtedly his wife Ethel. She supports him and helps to come to terms with his life as an aged person. Unlike Norman, Ethel is optimistic and communicative. She serves as a medium between her husband and other people and smoothes over his disagreeableness. Ethel knows Norman's background and can explain his harshness both to herself and other people. She also knows that deep inside he is a sensitive and good person. Her love to Norman is unconditional. Although she gets sometimes tired of him, she is never too tired. Despite "picking on" his wife sometimes, Norman loves her deeply and appeals to her for comfort and peace.
Norman's daughter Chelsea is a very important person in his environment, though she is far from being always there. She visits her elderly parents quite seldom and this negligence offends Norman. They seem to have never had good relationships. Norman has always been very demanding to her and never failed to point out her weak points. Chelsea felt intimidated and never tried to go a step deeper into her relationships with her father to discover the potential good of it until she was an adult person and saw that young Billy managed to get along with Norman.
Norman's meeting with Chelsea's fiancé Billy is perhaps a model of Norman's interacting with unfamiliar people. Of course, it can partially be explained by Norman's wish to offend Chelsea, but he appeared totally impolite and off-putting in his first intercourse with a respectable middle-aged person like Billy.
Young Billy, however, seems to have aroused in Norman a wish for cordial relationships. It might be that an urge to teach and fatherly feelings that have been suppressed for a long time are at the bottom of that. Norman also felt challenged by the boy's impertinent behavior which went beyond anything Norman could allow himself with other people. Also, Billy presented a strong challenge of keeping in pace with younger people. Billy is a typical American city boy who spends his free time with friends trying to "pick up" girls.  He is not exactly well-spoken and clearly suffers from his father's lack of time for him and inability to show him some exciting things outside the city. It was a challenge for Norman to set a good example and become friends with a reluctant person. By sharing some activities associated with life on Golden Pond like fishing, doing some household chores and just talking, Norman and Billy get to understand each other and enjoy each other's company. The new relationships are of extreme importance for Norman as he understands he is not as worthless as he used to feel and can receive feedback from people if he is not too aggressive towards them.
Other personages in the story are Charlie and the boys who work on the boat station. Norman is quite impolite to them because he is afraid of being ridiculed and not treated with respect, which is what he gets in return for his aggression.
I think, Norman's relationships with his human environment support Continuity theory because he seems to have had this or the like model of relationships for years. He is used to finding comfort with his wife. He has done for the whole of their marriage. He never had good trusting relationships with Chelsea. There is no evidence that he had ever had a radically different lifestyle.
The crucial moment in understanding the character of Norman is Ethel saying that he had talked about death ever since they had met. It means that he never actually was an optimistic person ready to look at the good side of things. He always was preoccupied with the perspective of dying and pointlessness of mortal life. As he felt the onset of his older years, his view of the problem was aggravated by his physical and mental decline. Not only beliefs, but his personality did not change much as well. He never was a cheerful and outgoing person. The problems he suffers are routed in his personality and attitude to other people (at least, the attitude that he chooses to show) rather than in aging itself.
Although in case of Norman Continuity theory appears quite able to explain the situation, I do not think it works as well for other cases. For instance, if a person experiences drastic changes in his human environment, he/she does not have an opportunity to exercise the same ideas and continue the same relationships. I also cannot say that I disagree completely with Disengagement theory. Perhaps, a synthesis of the two would be what would work best.
References
On Golden Pond. Dir. Mark Rydell. Prod. ITC Films / IPC Films. 1981.
Time is precious
don't waste it!
Get instant essay
writing help!
Plagiarism-free
guarantee
Privacy
guarantee
Secure
checkout
Money back
guarantee
Get a Free E-Book ($50 in value)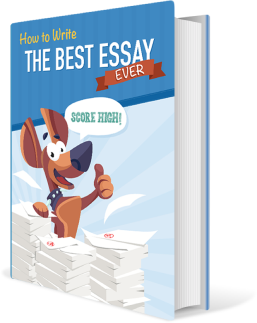 How To Write The Best Essay Ever!