North Atlantic Right Whales, Research Paper Example
This Research Paper was written by one of our professional writers.

You are free to use it as an inspiration or a source for your own work.
The year 2009 brings good news to everyone concerned with the fate of wildlife suffering the results of often ruinous human activities affecting it either directly, through hunting, fishing or deforestation, or indirectly, through pollution and many other forms of intervention in the natural habitat. The good news is: North Atlantic right whales are beating the record with 39 new-born calves this year. The previous record number was 31 calves in 2001 and there were years when only one calf was born.
North Atlantic right whales, which can reach 55 feet in length and 70 tons in weigh, were called "right" whales by the whalers of 18-th and 19-th century because they were ideal victims. They are rich in oil and baleen, swim slowly and not too far in the sea. Moreover, when killed, they float and not drown making it easy for hunters to operate with them. They were first hunted to extinction near Europe. In the North American range, there were only about 100 whales left by the year 1900. They occupied the feeding grounds off Maritime Canada and New England and raised their babies off the Southeastern coast.
Hunting the right whales was prohibited in 1935, when the League of Nations put the population under protection. It did not mean, however, that the population would revive because gross threat came from ship strikes which injured and killed the animals as well as fishing gear which strangled them.
In this respect, the following measures were taken to protect the right whales from complete extinction:
Both compulsory and voluntary changes in shipping lanes have been made recently resulting in ships colliding with whales less frequently.
The government of the USA lowered speed limits for large vessels near the coast where right whales are most likely to meet.
Fishing authorities both in the United States and Canada are starting to impose gear restrictions that are meant to reduce the chances of whales and other marine mammals getting entangled in fishing lines.
The encouraging results have appeared almost immediately. In December 2008, an extraordinary large group of right whales was spotted by the researchers from the National Oceanic and Atmospheric Administration in the Gulf of Maine. In January 2009, the first right whale to ever appear in the Azores throughout the 20th century was reported swimming there. And, most importantly, last year not a single right whale dies of human hands, perhaps for the first time since the early 17th century.
The steps that are being taken to save the right whales differ in complexity and effectiveness. While it is comparatively easy to ban whale-hunting, it seems almost impossible to eliminate the risk of collision with vessels or entanglement despite the fact that both can be lethal for a whale. Complete elimination would require complete prohibition of shipping and fishing in this vast area.
This story can be described as an example of human interaction with the environment because there would not have been any problems with the population of the right whales but for the human interference in the form of hunting and shipping. On the other hand, the recent rise in the population would not have occurred and there would not have been hope for future thriving of the whales in their natural habitat if it had not been for the efforts taken to protect the rare mammals.
Although this example of human interaction with nature is surely positive, it should be viewed as an attempt to restore what we almost entirely destroyed before and is, in fact, only a restriction imposed on ruinous human activity. Now that we have seen how fatal the consequences of what we do can be, with only 100 right whales remaining in the world some 100 years ago, we are learning to find the delicate balance between the needs of food industry, commerce and transport and the wilderness.
It should also be mentioned that other marine creatures like dolphins should also benefit from the measures taken mainly in order to protect whales because their populations also suffer from fatal collisions with vessels and entanglement in the fishing gear. Overall, it is expected that tougher control over human activity in the area will contribute to the recovery of natural balance and, consequently, to the increased number and diversity of marine dwellers.
Killing or saving whales is not only a question of biology and ecology, but also of ethics and aesthetics. While some people regard whales either as a source of oil and baleen or as an annoying interference to their shipping lanes, others find them one of the most amazing creatures on earth. Whales are both huge and gentle, both strong and gracious, both powerful and vulnerable. While some people are eager to kill a whale, others long to ever cast a glance at a real live whale because they think it is as remarkable a creation of nature as Mona Lisa – a creation of human genius. That is why saving whales is an ethical problem. We should do our best to show people that whales are admirable and killing a whale is a crime not only against nature, but also against humanity, no matter how strange it might sound. No one would dare nowadays to ruin an Egyptian pyramid just because it is in someone's way and the roads would be better without them. Why should we ruin the lives of these rare marine creatures just because they live where we intend to sail?
References
Dean, C. (2009). The Fall and Rise of the Right Whale. The New York Times. Retrieved May 25, 2009, from http://www.nytimes.com/2009/03/17/science/17whal.html?pagewanted=1&sq&st=nyt&scp=17
Stuck with your Research Paper?
Get in touch with one of our experts for instant help!
Messenger
Live chat
Time is precious
don't waste it!
Get instant essay
writing help!
Plagiarism-free
guarantee
Privacy
guarantee
Secure
checkout
Money back
guarantee
Get a Free E-Book ($50 in value)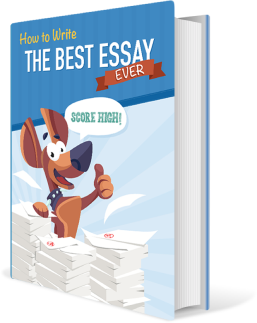 How To Write The Best Essay Ever!