Nuclear Disarmament, Research Paper Example
This Research Paper was written by one of our professional writers.

You are free to use it as an inspiration or a source for your own work.
Nuclear weapons once represented the power of nations, but in the modern setting, scientists and policymakers are aware that nuclear weapons have the potential to cause more harm than good. Nuclear disarmament involves either reducing or removing the number of nuclear weapons that countries around the world are holding, and to promote a peaceful world in which no one is subject to the threat of a nuclear attack. Many health care professionals and scientists, as well as human rights advocates believe that it is important to reduce the possibility of a nuclear threat. These weapons can cause permanent damage to the environment, trigger human health catastrophes, and end thousands of lives simultaneously. If more than one government were to use a nuclear weapon in an attempt to resolve an argument, devastating effects could be felt around the world. Thus, it is important to demonstrate the value behind complete nuclear disarmament for all countries and to illustrate the steps that have been taken to accomplish this. Overall, while a nuclear disarmament plan would promote peace across the world, the establishment of such a plan is not feasible according to current international political standards.
Politicians regularly meet to participate in a nuclear non-proliferation treaty (NPT) review conference, but these meetings tend to be left out of mention in the media. When the United Nations met to discuss the use of nuclear weapons in 2015, it became apparent that not all nations were willing to agree to a clear plan for nuclear disarmament. In fact, some nations attempted to assert their need for nuclear weapons. The United States, the United Kingdom, Russia, China, and France and considered to be the world's five nuclear powers, and these countries are not willing to submit to the plans of non-nuclear countries, which comprise most of the world. Ultimately, non-nuclear countries complained that the conversations conducted during these meetings were designed in a manner to meet the wills of these five countries.
Critics of the nuclear disarmament plan indicate that it is an unrealistic plan because there is a need for countries to maintain their security in light of terrorist attacks. Furthermore, if some countries agree to disband their nuclear weapons while others do not, the countries who refuse to change will have a clear military advantage. There is also a lot of political implications involved in this movement as well. The allies of countries that currently do hold weapons don't want them to get rid of them. For example, in 2015, Binyamin Netanyahu, the Prime Minister of Israel thanked the United States for denying Egypt's request to rid themselves of nuclear weapons because this would mean continued protection for Israel. This indicates that there are a range of arguments both for and against nuclear disarmament that means that it will be challenging for member countries of the United Nations to agree on.
An additional concern is that the recent 2015 United Nations conference was unable to decide upon the steps that countries should take towards nuclear disarmament. Currently, the use of nuclear weapons is not allowed according to a range of treaties between world nations. Similarly, biological and chemical weapons are not permitted for use. Some countries are actively committed to eliminating the use of nuclear weapons, while others are not. More than 100 countries have decided that they will work towards complete elimination of nuclear weapons as a humanitarian goal.
The number of nuclear weapons that would need to be removed from circulation is also a part of the problem. According to The Guardian, "The official nuclear-armed states are estimated to possess about 15,650 nuclear weapons". The United States and Russia have the vast majority of these weapons. However, removing these weapons from circulation would raise a lot of important questions. First, it is challenging to determine whether a country has complied with the request to deactivate nuclear weapons because it is possible for them to remain hidden. In addition, disarming them is potentially dangerous and could result in chemical contamination of the environment. It is challenging to decommission nuclear weapons in a manner that is safe and inexpensive, which is a part of the reason why many nuclear powers refuse to join nuclear disarmament plans.
Some nations believe that achieving nuclear disarmament is an ideal goal, but they are worried that the security of their nations in light of current affairs prevents this from being a truly safe move. According to United Kingdom Foreign Office minister, Baroness Anelay, the UK would "retain a credible and effective minimum nuclear deterrent for as long as the global security situation makes that necessary". Thus, even though the United Kingdom is willing to decrease the number of nuclear weapons that it has because it supports the idea of a world without nuclear weapons, it is not able to comply in entirety because it does not believe that it will be able to protect its citizens without nuclear weapons.
It is important to consider why it is difficult to achieve nuclear disarmament even when world leaders claim that they want to participate in the United Nations' efforts to make the world a safety place. When President Barack Obama was awarded the Nobel Peace Prize in 2009, he indicated that he would make nuclear disarmament a commitment, believing in its urgency. Specifically, he argued that it is necessary "to prevent the spread of nuclear weapons, and to seek a world without them." However, the structure of the U.S. government is such that the promises of the president are not sufficient to promote real change with respect to this policy. Without majority support from the House of Representatives and the Senate, this goal is not achievable.
Individuals who support nuclear disarmament but do not necessarily support the sudden removal of nuclear weapons from society argue that the United Nations and similar organizations do not question the impacts of a nuclear-free world in-depth. Specifically, it would be beneficial to question how a world without nuclear weapons would work, and how countries would interact during times of war and peace. Furthermore, it is necessary for the world to determine how to handle cases in which one country replenishes its nuclear weapon supply without permission. It would then become essential for the world's countries to determine how to mitigate potential disaster, which is challenging if the other countries do not have weapons that are powerful enough to back up their message.
When considering the environmental impact of nuclear weapons, it is beneficial for scientists and other professionals to determine what should be done with nuclear materials once the weapons are taken apart. In particular, it is important to consider that countries are able to arm themselves quickly if they are able to keep the remnants of their weapons. However, it is also not necessarily feasible for countries to get rid of these materials because there is no place for them to go. Furthermore, if a policy were to be determined about how the waste products from nuclear weapons should be managed, it would be necessary for the process of weapon destruction to be verifiable. Tracking weapon production history and the holding of nuclear materials would be possible under an agreement between nations, but it would not always be feasible for the accuracy of these records to be checked. For example, "Japanese officials admitted in 2003 that some 206 kilograms of weapons-usable plutonium had gone unaccounted for in the country's pilot plutonium-reprocessing plant over fifteen years". It is challenging to track the locations of nuclear waste within countries, so it becomes even more challenging when global entities are tasked responsible for tracking the same information. Even if material is lost, there is no clear consequence that could be delivered to nations that fail to comply with global nuclear policy.
Some professionals compare the debates over the nuclear disarmament policy to the debates that occurred over the Fissile Material Cutoff Treaty. The purpose of this treaty was to prevent the creation of uranium and plutonium that would be used for creating weapons, and was initially proposed to the United Nations by Bill Clinton in 1993. Interestingly, this treaty has not died and there are some United Nations representatives who have been trying to get it to pass since this time. One of the main reasons that this treaty has not been successful is that verifying compliance is almost impossible. As such, there has been no agreement as to whether the treaty should be passed because there was not enough consideration about enforcement or how to mitigate problems that could result from enforcement.
Political challenges often get in the way of effective nuclear disarmament plans as well. In addition to determining who or what entity would be responsible for determining the level of compliance with nuclear disarmament agreements, it is also necessary to determine how to correct noncompliance and to prevent future efforts by countries to break the treaty. Current world standards are in place to achieve the timely detection of the creation of nuclear material, but it is also important to determine how to determine how individual governments will be expected to respond to these breaches. In a majority of cases, it is likely that this will occur in a manner that exposes favoritism. Countries, if they are expected to act as regulators in this plan will work in a manner that favors their allies or themselves. Furthermore, their attempts to regulate nuclear weapons may operate in a manner that provides an active disadvantage to those who they consider to be their enemies.
Determining whether countries who are required to monitor compliance with nuclear disarmament programs are able to effectively determine when danger is present is a necessary component of this process. There is an expectation that a verification system would be able to alert countries across the world with warning of danger with a sufficient amount of time for other countries to be able to take action to prevent harm from befalling them. However, by the time a warning could be issued regarding the release of a nuclear weapon, it is often too late for any intervention to occur. Thus, not only the lack of a suitable response to a nuclear threat is a concern, but the ability to actually detect a threat and prevent it is not possible using modern technology.
Stuck with your Research Paper?
Get in touch with one of our experts for instant help!
Messenger
Live chat
Time is precious
don't waste it!
Get instant essay
writing help!
Plagiarism-free
guarantee
Privacy
guarantee
Secure
checkout
Money back
guarantee
Get a Free E-Book ($50 in value)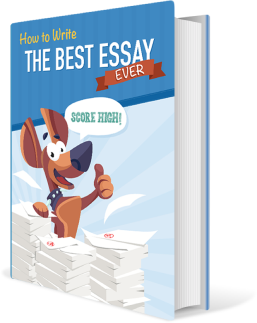 How To Write The Best Essay Ever!