Obama's High-Speed Rail Program, Essay Example
Pages: 5
Words: 1306
Essay
This Essay was written by one of our professional writers.

You are free to use it as an inspiration or a source for your own work.
Federal Government
2015 marks 50 years since the foundation for a transcontinental high speed rail line was first laid. Following the creation of Japan's high speed train Congress passed the High Speed Transportation Act of 1965 with bi-partisan support, putting $90 million towards the creation of the Northeast Corridor (NEC). It also created the Office of High-Speed Ground Transportation to "undertake research and development in high-speed ground transportation" (United States Congress, 1965). It would take 15 years before Amtrak and The Federal Railroad Administration would compile a comprehensive report of viable lines throughout the US, and by 1984 5 states, including California, were ready start laying tracks. However they did not receive Congressional designation until 1992 (Federal Railroad Administration, n.d.). The State of California immediately started working towards implementation, eventually creating the California High Speed Rail Authority to oversee the entire project. Yet despite trying for years, politicians could not get the bi-partisan support needed to even put the bill to a vote. The situation was further complicated when Congress could not agree on funding for high speed rail (Federal Railroad Authority, 1997) and by 1998, plans in all five states had been halted. While Congress could not agree on funding high-speed rail, they could agree on designated more lines, and by the time President Obama took office in 2008 with a goal of creating a trans-continental railroad, a total of 16 corridors had been designated. A major motivation for this project is the monetary payoff the project will accrue over time. Many critics of the California bullet train plan argue that the project costs too much money to enact, at as much as $26 billion for the first 100 miles. While this is only the cost of one-fourth of the project, project revenue is $3.6 billion by 2040 and this number is expected to increase exponentially from this point. As a consequence, many private companies are willing to become involved in this project to offset these costs.
That same year California voters finally had the opportunity to vote on the train, and approved it despite many strong objects mostly focused on cost (Cabanatuan, 1998). The 2009 American Recovery and Reinvestment Act (ARRA)allocated $8 billion towards the improvement of interstate rail lines, giving priority to high speed rail (Federal Railroad Administration, n.d.). $850 million dollars went towards improving the aging Northeast Corridor (Grunwald, 2014); and California, Florida, Wisconsin and Ohio agreed to start high speed rail project. However, most states simply opted to upgrade current tracks to allow for slight increases in speed (Nixon, 2014); necessary improvements, but definitely not what the President had hoped for. The Transportation Secretary at the time, Ray LaHood, remained optimistic stating that "Once something gets built, then we're going to see more projects get going." (Nixon, 2014) The optimism was short lived however, the 2010 elections ushered in Republican Governors for Florida, Wisconsin, and Ohio and all three Governors returned the Federal money deeming the projects unnecessary (Grunwald, 2014). So as the Obama Presidency nears its end, California is his last hope at contributing to a transcontinental high speed rail line. And the ARRA is probably California's last hope at implementation.
Regional Transportation Authorities
The California High Speed Rail project is a large, risky project and many detractors point to Californian's unwillingness to use current public transportation as a reason not to build this train. In a 2014 Los Angeles Times article on declining Metrolink ridership schedules were pointed out as one of the major factors of Metrolink ridership attrition. It was discovered that, unlike the Orange County Transportation Authority, Los Angeles Metro does not actively link their bus and train schedules with those of regional lines. It is vitally important that this line is successful once built, and in order for that to happen residents and visitors must be able to have access to local destinations in a timely manner.
Beyond schedules and routes, local transportation authorities know their community best. California is a large state, 3rd largest in the Union, and understanding every neighborhood would be a major undertaking for one authority. In 2010 both Metro and OCTA sided with residents and confronted CHSRA over the impact the rail line would cause. In order to maintain the required speeds, the rail must have its own dedicated line. Consequently up to seven parallel tracks, 2 high speed, 2 for Amtrak and Metrolink, and 3 freight, would be placed in the tight corridor "between Los Angeles and Anaheim." (KPCC Wire Services, 2010) After years of back and forth on this issue and other OCTA and the CHSRA were able to compromise and signed an agreement in March of 2012 that included a "blended" track system between Los Angeles and Anaheim (OCTA).
Many organizations are therefore attempting to become involved in this project, as they believe that it will allow their initial investments to grow significantly. For example, the government must coordinate the building of the track with several companies including the Transbay Joint Powers Authority, which is responsible for ensuring that the track will connect to San Francisco. The financial incentive that will be gained by all partner companies is responsible for driving the project forward at the rate in which it is currently being conducted.
Tutor Perini/Zachry/Parsons
Perini/Zachry/Parsons won the contract to build the first and second section of the high-speed rail track. These are three diverse companies that recognized the extent of the construction project that they were undergoing and therefore established a partnership in order to win their contract. They are operating under the assumption that the sooner the project is completed, the faster that profit will grow in a manner that will compensate for its initial cost. However, everything about this project, even the selection of Tutor Perini/Zachry/Parsons, has been marred in controversy. "Under the original selection criteria, bidders were to be narrowed to the final three based only on the technical evaluation, then costs would be considered" (Williams, 2013). The CHSRA changed the criteria giving the lowest priced Tutor Perini/Zachry/Parsons the bid despite having the lowest technical score of all the companies. Some argued that there was favoritism showed to the company, but there's also the possibility that $985 million bid seemed like the best alternative for a project that's already severely over budget.
Tutor Perini/Zachry/Parsons come with years of combined experience developing commuter trains systems, and researching and evaluating high speed rail systems. They were also part of the team selected to upgrade the NEC project. However, successful completion of this project would make them in a league of their own in terms of train contractors. If Ray LaHood is correct, and this project ushers in a wave of high speed rail throughout the US, Tutor Perini/Zachry/Parsons would be poised to lead the efforts.
Bibliography
Cabanatuan, M. (1998, Septeber 11). High-speed rail plan a key ballot measure. The San Francisco Chronicle. Retrieved from http://www.sfgate.com/news/article/High-speed-rail-plan-a-key-ballot-measure-3195678.php
Federal Railroad Administration. (n.d.). High Speed Rail Timeline. Retrieved from US Department of Transportation: Federal Railroad Administration: https://www.fra.dot.gov/Page/P0140
Federal Railroad Authority. (1997). High Speed Ground Transportation for America: CFS Report To Congress.Department of Transportation.
Grunwald, M. (2014, August 11). The Truth About Obama's High-Speed Rail Program. Time. Retrieved from http://time.com/3100248/high-speed-rail-barack-obama/
KPCC Wire Services. (2010, March 27). Metro, OCTA Say 'Not So Fast' To Bullet Trains. 89.9 KPCC. Retrieved from http://www.scpr.org/news/2010/03/27/13493/metro-octa-say-not-so-fast-bullet-trains/
Nixon, R. (2014, August 6). $11 Billion Later, High-Speed Rail Is Inching Along. The New York Times. Retrieved from http://www.nytimes.com/2014/08/07/us/delays-persist-for-us-high-speed-rail.html?_r=1
OCTA. (n.d.). High Speed Rail: California High-Speed Rail Project. Retrieved from Orange County Transportation Authority Website: http://www.octa.net/pdf/HSR031212.pdf
United States Congress. (1965, September 30). Public Law 89-220: An Act to Authorize the Secretary of Commerce to Undertake Research and Development in High-speed Ground Transportation, and for Other Purposes.Retrieved from US Government Publishing Office: http://www.gpo.gov/fdsys/pkg/STATUTE-79/pdf/STATUTE-79-Pg893.pdf
Weikel, D. (2014, September 7). Metrolink's annual ridership continues to drop. The Los Angeles Times. Retrieved from http://www.latimes.com/local/la-me-metrolink-riders-20140908-story.html#page=1
Williams, J. (2013, May 3). California high-speed rail contractor gets additional $96 million. San Jose Mercury News. Retrieved from http://www.mercurynews.com/ci_23164895/california-high-speed-rail-contractor-gets-additional-96
Time is precious
don't waste it!
Get instant essay
writing help!
Plagiarism-free
guarantee
Privacy
guarantee
Secure
checkout
Money back
guarantee
Get a Free E-Book ($50 in value)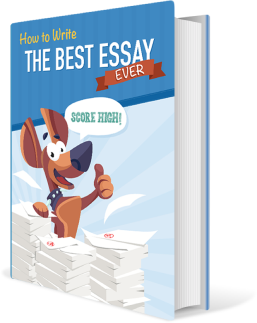 How To Write The Best Essay Ever!