Obesity, Essay Example
Pages: 3
Words: 810
Essay
This Essay was written by one of our professional writers.

You are free to use it as an inspiration or a source for your own work.
The subject of obesity in adults commands a great deal of media attention, yet it is consistently not addressed in a manner that fully acknowledges its severe implications.  Being overweight to the level of obesity affects virtually every aspect of an individual's life, and has implications invariably damaging to their health.  The definition of obesity itself, in fact, relies on excess body fat as promoting illness and/or disease (CDC, 2012).  Equally important to consider is that, despite an increased public awareness as to the dangers and prevalence of obesity, it continues to rise.  If being overweight was considered a national problem at the end of the 20th century, it quickly became identified as a crisis when, in 2002, the FDA disclosed that there had been a 16 percent rise in obesity since the late 1980s (Weiss, 2008, p. 223).  There is strong evidence that genetics play a role in promoting obesity, but it is also understood that, in most cases, poor diet and lifestyle choices are the primary agents.  What is striking, then, is that modern awareness of the body's needs has not diminished obesity trends.  On the contrary, over the last two decades, adult obesity has consistently increased, and the 2012 data concludes that over two-thirds of all adults in the United States are obese (CDC).  Media focus notwithstanding, this is a problem reaching epidemic proportions.
As, again, being overweight impacts on everything a person does, so too does adult obesity raise issues related, but not necessarily confined to, health concerns.  On one level, and inevitably, obesity greatly hampers an individual's capabilities.  Carrying excess body fat significantly limits a person's physical boundaries, and consequently obese adults may not engage in a variety of activities which, ironically, would promote better health.  Heart disease, diabetes, and hypertension are all typical effects of obesity, and the presence of any usually translates to dangers in physical exertion.  Not unexpectedly, other illnesses often are generated or facilitated by excess body fat, from liver disease to sleep apnea and respiratory problems (CDC).  This general vulnerability presents a self=perpetuating component to adult obesity, then, in that the overweight individual is usually careful to not exert themselves, and a sedentary lifestyle serves to maintain the unhealthy body weight.  This health issue leads to the economic difficulties created within the healthcare system and to society itself.  It is impossible to calculate how obesity translates to the indirect costs of  employee absenteeism and lessened productivity due to physical limitations, but the estimates are high.  At the same time, direct healthcare costs incurred by adult obesity are immense; in 2008, for example, medical care prompted by obesity ran in excess of $147 billion (CDC).
Given this range of effect, it is inescapable that all people are essentially stakeholders as regards adult obesity, whether they suffer from it or not.  Supporting the medical community and compensating for the strain placed on it by obesity aside, which impacts all citizens, there is the fact that commerce very much relies on products by no means marketed with health in mind.  Food is an incalculably vast industry, and the fast food segment of it alone reveals extensive and complex stakeholder interests.  For example, as demonstrated by the 2004 documentary Super Size Me, fast food companies have long notoriously exploited poor nutrition for profit (Weiss, p.  225).  In more recent years, then, consumers as stakeholders have exerted pressures upon these businesses to elevate the nutritional quality of the food, to which the corporate stakeholder reaction has been a degree of compliance.  What this illustrates, more importantly, is that all individuals in a society are stakeholders when the fundamental factor of the population's health is the issue.
The enormity of the problem of adult obesity is a challenge clearly not easily addressed.  While education is certainly beneficial, it seems evident that, as modern awareness of the dangers of obesity has not stemmed its increase, more is needed. This appears to be a crisis inextricably dependent on society itself, and how people view food as, not a pleasurable means of maintaining health, but as a psychological gratification or escape.  Linked to this is the harmful emphasis on foods high in sugar and fat manufactured and marketed, which appeal to these unhealthy impulses.  If there is a next step, it is likely that only a pronounced focus by the individual on their precise relationship with food is the answer, promoted by a lessening of societal attachments of shame.  For adult obesity to diminish, there must first be an acknowledgment that it exists because food is not usually created or perceived as it should be, and only a pervasive effort from the society as a whole can begin to accomplish this.
References
Centers for Disease Control and Prevention (CDC). (2012).  Adult Obesity Facts.  Retrieved 28 July, 2012, from http://www.cdc.gov/obesity/data/adult.html/
Weiss, Joseph P.  (2008).  Business Ethics: A Stakeholder and Issues Management Approach. Belmont: Cengage Learning.
Time is precious
don't waste it!
Get instant essay
writing help!
Plagiarism-free
guarantee
Privacy
guarantee
Secure
checkout
Money back
guarantee
Get a Free E-Book ($50 in value)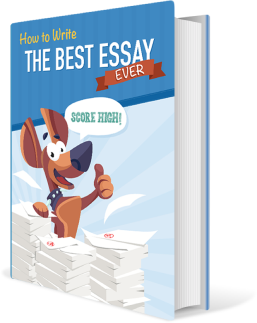 How To Write The Best Essay Ever!