On-the-Job Daycare and the Revenue It Brings, Research Paper Example
This Research Paper was written by one of our professional writers.

You are free to use it as an inspiration or a source for your own work.
In this work we will investigate the benefits and problems associated with on-the-job, or on site, daycare as an alternative way of child care which allows parents to be more aware of what their children do while they are at work and keep a watchful eye on them, while children can enjoy more contact with their parents. This type of child care is widely believed to be cheaper than other. We will study the economic aspect of on site daycare and its modern perspectives.
As mothers of young children began to join the work force in the 1970s because they could not afford or were unwilling to stay at home to provide family daycare and delay their career growth and earning, the problem of career vs. motherhood became as urgent as never before. For many the conflict is decided to the advantage of career with demographic consequences immediately following such decisions with low birth and fertility rate and high divorce rate. This is bare and widely known statistics, but we all understand that behind it there are millions of unhappy families which have not venture giving a birth to a child because they have been too busy for the most part of their lives. As more and more people forego the idea of parenthood, the country loses its future – its young customers and professionals who would have sustained the national economy if they had been born.
Comparatively low birth rate is accompanied by an increase in the proportion of dual-career families. Back in 1975, only 34% of families with children under six had both parents working. Today the figure amounts to 60% of families. Moreover, about 20% of working parents are single and raise children alone. Overall, the number of parents with children under six years old that are employed comprises approximately 90 million.
The role of social and financial conditions in this situation should not be underestimated. Too often are they discouraging for families. According to the statistics, child care takes an equally substantial part of family budgets of low-income and middle-income families. It is estimated that working mothers spend an average of $92.30 per week per child for formal daycare. If they pay for relative child care, the cost amounts to about $66.18. Family daycare costs approximately $56.12 per week per child. This stands for about 9.0% of family income in case of non-family daycare and 7.4% in case of family care. Although higher income families are reported to spend more on child care, their expenditures comprise a smaller proportion of family budgets in comparison to the budgets of lower income families. High income families spend an average of 6.1% on formal day care expenditures, while low income families spend 18.4% of total family income on formal day care. Alternatives to formal day care usually cost less for both income groups. it is estimated that low income families spend 11.8% of total household income on relative care expenditures and 12.7% of family daycare. Since 1987, a steady rise in the proportion of family income spent on child care can be observed irrespective of the level of family income (from 6.6% in 1987 to 7.5% in 1999). At the same time, the percentage of working mothers paying for child care has also been on the rise and comprises currently about half of all mothers (Boushey, 2004). This statistics gives a clear picture of how strenuous child care can be for families, discouraging them from having even a single child to say nothing about giving a birth to a number of them.
Furthermore, high cost of formal daycare does not mean correspondingly high quality. A recent survey conducted by the University of Massachusetts at Boston revealed that one of every six parents had ended their childcare arrangement in the period of the last year because they found the quality of daycare poor. Another study, conducted by the Yale University, showed that 86% of US child care centers provided "poor or mediocre" care. In comparison, on-site daycare centers are generally believed to be high in quality. As a result, the latter have waiting lists for up to 50% of their capacity.
On-site daycare presents an interesting alternative. The practice is not as modern as it might seem to be. In the United States, it dates back to the time of Civil War when women who sewed clothes for soldiers also performed work-site child care. During World War II, work-cite child care was common for women who worked in the shipyards of Portland and Oregon. The practice was forgotten for some time, however, when the war was over. In the 1970-s, the practice of on-site daycare was revived and made available to women working in hospitals, government and some private companies.
As a working mother of five children, I can clearly see the benefits offered by on-site childcare. Over years I have tried different variant of daycare and none satisfied me. I could not feel my children were secure, paid attention to and educated with any of them. Moreover, I used to change shift every two week and formal daycare often failed to be available at the hours when I needed it. Now I work nine to five, but I still cannot find the daycare that would suit me in quality and price. An interview with my co-workers, both male and female, showed that they would welcome an introduction of on-site daycare in our company. People say that the opportunity to see their children on break lunch will give them more confidence in the security of children which will allow them to concentrate better on their jobs. Such facility would also give a chance to mothers of babies who have to return to their workplaces to continue breastfeeding and looking after their children. In addition, parents will be able to come home earlier because they will not have to pick up their children from some daycare institution and will go straight home together.
However, on-site daycare has not become as popular as it might have been expected and as it deserves to be for all the benefits it offers to employed parents. A recent survey of over 1000 American companies held by the Families and Work Institute revealed that only 9% of large (100 and more employees) companies provide on-site daycare. Although the number of such companies has grown substantially (from about 200 companies, of which the majority were in hospitals and only 42 in private companies, in 1982 to approximately 8,000 today), the percentage still remains very low and does not satisfy the today's need of 9 million employed parents of children under six in the on-site daycare.
The survey showed that it is easier to find on-site daycare in large (over 1,000 employees) companies that provide a full package of healthcare and financial services and have a substantial number of women filling top executive positions. About 19% of such companies offer on-site daycare. Another aspect is the location of the company: on-site daycare is much more often in large metro areas than in rural ones. The number of on-site daycare facilities is growing most rapidly in the spheres of high tech, for example, because employees here are difficult to recruit. It should be mentioned, however, that interviews with parents show that on-site daycare centers are especially necessary in rural areas where people often have to commute to work. The appearance of such centers would spare extra hours and additional stress to parents and children who would not need to travel to yet another destination – a stand-alone daycare center –  twice a day.
Unfortunately, even companies that provide on-site daycare fail to make it available to all the employees. The phenomenon is caused by the tendency of large companies to have multiple work-sites, which results in the fact that the percentage of firms offering on-site care may significantly exceed the number of employees who have a real access to it.
The companies which offer on-site daycare claim that it is economical, improves recruitment, retention and general satisfaction of employees with their workplaces. The main economic benefit stems from reduced absenteeism of employees who take fewer days-off because they can combine partial child care with work. A research conducted by Sandra Burud in 1987 for Union Black at its operations site in Monterey where there were 1,200 employees indicated that the turnover rate for employees who used on-site daycare was 2.2% compared with 9.5% for parents who chose other kinds of daycare. Hiring and training daycare workers comprised between three-quarters to one and one-half times an employee's annual salary – the reduction responsible for the largest part of cost savings. Monterey center provided facilities for infants which enabled mothers to take smaller maternity leaves (on average, the maternity leaves of mothers who made use of the on-site daycare were 1.2 weeks shorter than those of other mothers). In addition, on-site daycare appears an important decision-making factor for potential employees and makes the jobs at companies which provide daycare much more attractive. In fact, 61% percent of people who were considering vacancies offered by such companies said that on-site daycare may be an outweighing factor in their decisions.
In this respect, it seems illogical that on-site daycare should remain so unpopular. The answer is that on-site daycare is not something that pays off immediately; companies should first invest a substantial capital to ensure quality care and only after that enjoy the benefits in different spheres. One of the first problem faced by the companies who decided to take the plunge and create on-site daycare facilities for their employees is space. A daycare center of proper quality will take approximately 60 to 100 square feet of indoor play space as well as 75 to 100 square feet of outdoor play space per child (in Massachusetts the standard is minimum 35 square feet indoors and 75 square feet outdoors). A center that is to house 75 children will take approximately 4,500 square feet of indoor space excluding space for kitchen, staff rooms, and other necessities and 5,600 square feet of outdoor space. If the facility is to accommodate infants, according to most state fire regulations it should be built on the first or second floor. Many work sites do not have such space available, while others find it too expensive, the latter being especially true for large urban centers which pay immoderately high rents. Another issue is construction costs which fluctuate between $65 and $200 per square foot depending on the layout of the building. Third come equipment costs which amount to about $2,500 per child. Overall it means that to build even a small daycare center a company should invest from 1.5 to 2.5 million dollars. The better facilities are planned for the center, the more expensive they are.
Operating costs normally range between $7,500 and $13,000 per child annually. Daycare personnel is usually better paid in on-site centers than in normal stand-alone centers, and the salaries comprise up to 90% of operations. While the average full-time pay for daycare workers in the USA is approximately $12,000 a year, while many high-quality centers pay their employees up to $30,000 a year.
Such high expenditures often result in increased cost of on-site daycare for parents, although many companies do not expect money back for the construction and other up-front costs and even provide permanent subsidy to cover maintenance, utilities, and liability insurance. Still, many employees find even the remaining costs unaffordable. Their companies practice different solutions to the problem. Some of them charge the going rate in the community (the sums amount to $325 for infants and $260 for toddlers) and increase subsidies that cover operating costs. Other firms offer sliding scales and additional subsidies. For example, tuition fees at daycare centers may be based on the employee's annual salary; if the salary is under the established minimum, the employee receives significant discounts. Of course, adopting sliding scales may mean increased expenditures for a company in case there are many underpaid employees. Another danger is that of increased resentment among employees. In a firm where employees with lower salaries are privileged there is a risk that employees with similar or higher salaries who do not benefit from the sliding scale (for example, because they do not have their children attend on-site daycare) may demand other benefits such as eldercare or special healthcare instead and question the fairness of the company's treatment of its workers.
It would be unwise to recommend on-site daycare to every company. The economic benefits of this undertaking are slow to arrive and the up-front costs are enormous, which makes it clear why many firms (especially smaller ones) are not willing to attempt on-site daycare.  However, the companies which are truly concerned with creating "family-friendly" image are highly rewarded for reducing the stress over business families and earn the devotion of their employees. Many companies that have introduced such facility claim that it is unwise to only think about the financial aspect of it and strive to break even. They do not even take trouble to measure the expenditures and profit accurately because they are sure that by creating on-site daycare they have been investing in morale and performance which are very hard to measure. Launching a corporate daycare center remains a "leap of faith" for them. Sometimes the company administration does it because it believes that this is morally correct even if it is not profitable.
Unfortunately, in the current economic situation we cannot speak about a total increase in the number of on-site daycare centers in the near future. Still, the role of companies which provide this facility is huge – they are setting high standards of daycare and giving examples of considerate attitude to the employees nationwide.
Works Cited
Academic Spotlight. Employer-Sponsored Daycare Can Be Profitable, New Study Shows. 07 January, 2005. 12 May, 2009. <http://www.bowdoin.edu/news/archives/1academicnews/001791.shtml>
Boushey, H.,& Wright, J.  Working Moms and Child Care. Center for Economic and Policy Research Data Brief No. 3 (2004).
Kimmel, J.  Child Care, Female Employment and Economic Growth. Community Development. 37.2 (2006): 71-95.
McIntyre, L. Childcare on Board. 12 May, 2009. <http://www.bos.frb.org/economic/nerr/rr2000/q3/daycare.htm>
Stuck with your Research Paper?
Get in touch with one of our experts for instant help!
Messenger
Live chat
Time is precious
don't waste it!
Get instant essay
writing help!
Plagiarism-free
guarantee
Privacy
guarantee
Secure
checkout
Money back
guarantee
Get a Free E-Book ($50 in value)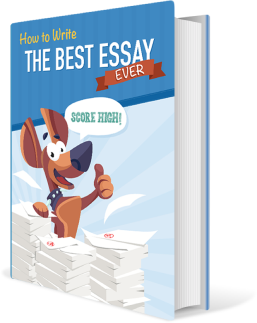 How To Write The Best Essay Ever!