Oncology Therapeutics Networks, Research Paper Example
This Research Paper was written by one of our professional writers.

You are free to use it as an inspiration or a source for your own work.
Oncology Therapeutics Networks [OTN] is an organization that distributes pharmaceuticals to oncologists (Goram & Adrian 2006). It has a strategic concept that focuses on the distribution of the medication products to customers immediately need arises. It has reportedly had excellent returns with revenue above $2.2 billion per year. This paper aims at describing the internal and external factors that have defined and shaped OTN as an organization in terms of its size, organizational structure, and processes. It also seeks to find out whether the demand for more accountability affected the behavior of OTN in any way.
Size of OTN as described by its processes, products, and services
OTN is a flourishing and enormous company, who owned about 56% of the market share of the oncology pharmaceutical distribution in 1997. OTN founded in 1990 with its basement at South San Francisco, California. It is the leading distributor of oncology products to healthcare providers nationwide. In October 29, 2007, McKesson Corporation acquired OTN. Now, OTN Corporation not only operates as a distributor, but it also operates as a physician services company. It has immensely grown to offer the following processes and services:
Provision of technology solutions to any arising issues to do with oncology pharmaceutical products
Offering distribution services to the respective health facilities at the immediate time required
Practice management tools that work hand in hand with oncology patients
Educational programs to its workers and customers
Offering of brand and generic pharmaceutical which include the Lynx Technology Platform
Offering Lynx EMR, which is a unique capture and inventory management and reporting tool
Offering a functional, subscription-based electronic medical record software service
Offering financial solutions, more especially to private health organizations
Web-based portal that manages various clinics' critical processes;
Offering home delivery services for patients directed to self-administered medications,
Offering management benefits investigation and insurance claims to
Above it all, OTN Corporation has expanded and created a partnership with leading health facilities as the Cancer Clinics of Excellence, Quintiles Inc., Centric Health Finance, Oncology Molecular Imaging, and Claims Resolution Center (Goram & Adrian 2006). This has not only enabled OTN Corporation to be famous, but it has significantly increased its sells. Further, OTM have developed a business partnership with TIBCO, a business integrations solution software firm. This has enabled the achievement of the requirement of the business integration solutions goal. OTM Corporation employs a cyclical process incorporating all of business processes using single sources of data in a real time environment. The services and processes offered by OTN Corporation describe its enormous size.
 Organizational structure of Oncology Therapeutics Networks [OTN]
OTN is an organization led by Tom Ludlam its president. The next on the list is the executive vice president and then board of directors, to whom the various directors of given directorates report. However, the success of the business has not entirely depended on the organizational structure. It has actually relied on the advisory committee. Gena Cook, a co-founder of OTN and a previous Vice president of the OTN Corporation sales and Marketing department forms a prominent advisor. She actually was the one behind the $3.5 billion physician services organization that enhanced technology, purchasing and distribution, and the financial services in the rheumatology and oncology physician offices. Michael Graff is behind the software use while Michael S. Weiss, CEO of CancerEducation.com has considerably contributed in education and information programming at the OTN Corporation. He has been a chief advisor on the dedication on the provision of esteemed customer services. Weiss has also contributed so much in the drug distribution making OTN have some competitive advantage above its competitors. In general, the success of OTN does not lie in one person's hand. It is out of collective efforts made by advisors, investors, customers and the direct staff. An Enterprise Planning system employed to allow for the expansion of the business. The organization structure only works towards streamlining and transformation of the business. It eliminates redundancies and making general improvements to the management information and reporting structures. Every worker in the organization has a direct supervisor to report to incase of any problem (Robeznieks, 2010). So far, there is a significant improvement in inter departmental relationships and planning where every individual has defined roles to play.
Internal and external factors shaping Therapeutics Networks [OTN]
The shape and position of the organization did not come freely. This influenced by significant internal and external factors. The internal factors included the flexibility and the willingness to adapt to change. The management took time to understand the essential information to shape and operate the business. More of logic application, resource accountability and the ability to absorb and handle large volumes of data is what shaped OTN corporation. The data handled professionally, analyzed and interpreted carefully to come up with desired results for the success of the business. The professionalism employed in software management and report generation led to the decision of making ERP a logical destination that OTN just had to follow. The other support that led to the current shape of OTN corporation emerged from outside, external factors. A strong consultant team supported the OTN in decision-making. The suppliers also played a crucial role in being timely and convenient, more especially the software vendors, and the hardware vendors. The customers too played a crucial role in correcting anything that went wrong in the products and services. The products had to be of high quality, while the services rendered had to be of high standards (Robeznieks, 2010). This actually describes the Therapeutics Networks Corporation of today.
Conclusions
Oncology Therapeutics Networks has proved to be a very competitive supplier and distributes of pharmaceutical to oncologists. This has even reached a point where conflicts arise in doubt of its business practices. It has a motto that places the customer at the centre of being the 'boss' and serving customers with the utmost respect and adoration. Despite efforts by OTN, there has been demand for more accountability of the OTN from the public, more especially the customers. To meet the demands management information systems upgrading to run on software that is more reliable, the Oracle enterprise resource planning software. The Oracle system and concept, that forms a centralized relational database system offers positive results to OTM. This application software has made the running of processes easier and more convenient in terms of confidentiality. It has enabled OTN Corporation to give high respect to the patient where the operational model and management information built around the needs and desires of the patient. In essence, the firm has come up with further strategies to serve customers' needs professionally and in a timely manner.
References
Robeznieks, A. (2010). Modern Healthcare Vol. 40 (45), p8-9, 2p.
Goram, A. L. (2006), American Journal of Health-System Pharmacy. Vol. 63 (16), p 1522-1527. 6p.
Garattini, E., Gianni, M., & Terao, M. (2007), Current Pharmaceutical Design. Vol. 13 (13), p1375-1400. 26p.
Stuck with your Research Paper?
Get in touch with one of our experts for instant help!
Messenger
Live chat
Time is precious
don't waste it!
Get instant essay
writing help!
Plagiarism-free
guarantee
Privacy
guarantee
Secure
checkout
Money back
guarantee
Get a Free E-Book ($50 in value)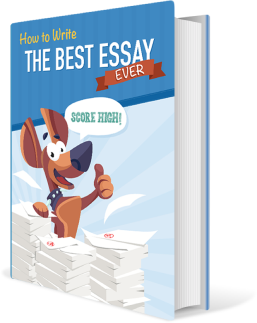 How To Write The Best Essay Ever!