Oral Contracts, Research Paper Example
This Research Paper was written by one of our professional writers.

You are free to use it as an inspiration or a source for your own work.
Many individuals engage in oral contracts in the United States as a form of agreement. However, while this method is useful to establish terms and boundaries to some extent, these agreement are challenging to prove in a court of law. It is beneficial for individuals who engage in this form of contract to take note of what was discussed to refer to for future practices. However, this form of negotiation does not have as much legal strength as written contacts. In some cases, oral contracts are enforceable and parties can be granted certain rights on the basis of the rules of implied contracts.
According to law, oral contracts are supposed to hold the same legal validity as written contracts (Thorpe, 1999). There are certain situations, however, that require the use of written contracts, such as in the transfer of property rights. An additional difference between oral and written contracts is that the limitation period is typically shorter for an oral agreement. Interestingly, a majority of contracts are made orally, which results from the way in which business is traditionally done in the country. When two parties discuss their plans for a partnership, they often do not create a written transcript of the conversation and understand that both will do their best to uphold their respective parts of the bargain. Therefore, when these negotiations are broken, they are held as legal contracts according to law and these cases can therefore be heard by a judge. However, in many cases, there is not sufficient evidence to present a breach of contract so it is more challenging to enforce this type of agreement.
A famous example of a case in which oral contracts were legally enforced was presented in the Texaco vs. Pennzoil case. This situation demonstrated that oral contracts could be enforced when they are made in front of witnesses, which would provide the court with an understanding of the actual events that transpired during negotiations (Marks, 2001). In this particular case, Getty Oil was sold to Pennzoil via an oral contract in New York State. After this agreement, Texaco made a higher offer, and the company was sold to them instead. As a consequence, Pennzoil filed a lawsuit citing the oral contract as evidence. Because witnesses were present during these negotiations, Pennzoil won the suit. This case demonstrates that it is reasonable to conduct business transactions using oral contracts, but there is a proper way to conduct these agreements. It is beneficial to either company to have third party individuals present that understand the terms of the case and can verify the validity of the deal that has been made. Furthermore, it is beneficial to have these parties create a written account of important aspects of the oral agreement in order to keep track of its specific terms.
Implied contracts are those that are agreed upon by non-verbal conduct and not stated explicitly using words (Cornell University, n.d.). Therefore, they differ significantly from oral contracts. Ultimately, these contracts can be afforded legal protection if the actions taken by both parties suggest an unspoken understanding between the two. There are two different types of implied contracts: implied in fact and implied in law. An implied in fact contract occurs as a result of two expectations of parties. For example, when a construction company contracts a third party for lumber or construction tools and have engaged in repeated business with this organization, the construction company will expect the same type and value of service that they have always received from engaging in this type of agreement. Therefore, if the third party does not provide the expected service for some reason, it can be said to be a breach of contract. Meanwhile, the validity of implied by law contracts can be determined by the courts. If an organization feels that they have been wronged, they are allowed to pose this issue to the courts to determine if there has been any unjust behavior. Typically, the court will determine whether a contract has existed following the development of a problem. This is an implied contract because no contract has been made at all. It simply determines whether one member of a party has breached law after either of the two companies have taken a suspected action.
A common example of an implied in law contract is when an individual needs a service urgently without discussing the matter prior to enacting it. A prime example of this is when a doctor recognizes the need to save an individual's life because the doctor is unable to speak to the individual about the need for their service. Rather, the need is assumed. Therefore, if a doctor who saves an individual's life bills the patient for his services and the patient states that this was not agreed upon and would therefore not need to paid, the court would rule in the favor of the doctor because it was apparent that the patient had a need for this service. It would not be considered to be unfair if the doctor asked for a form of restitution for his or her services.
Ultimately, the concept of implied contracts is challenging to understand in many cases because the conditions of these contracts do not become apparent until the services have been rendered (Peckinpaugh, 1998). There are many situations in which companies attempt to prove that they had entered implied contracts that were breached in order to seek monetary gain. However, it is challenging to determine the outcome of such cases so it is often not beneficial to pursue other parties for financial purposes.
In conclusion, both oral contracts and implied contracts are considered to be enforceable provided that they are encountered under certain conditions. For an oral contract to be enforceable, it is necessary to provide a court with reasonable evidence to demonstrate that the agreement was made in addition to its terms. This involves the use of witnesses and recording. Implied contracts are enforceable as a consequence of legal implications and are therefore enforced by the courts. It is simple for companies to determine the results of legal decisions that will result as a consequence of hearings on oral contracts, but it is more challenging to be certain what the result of a hearing on an implied contract will be. It is important for both parties to understand their roles in both oral and implied contracts to avoid unnecessary litigation. Ultimately, a lack of understanding of these legal principles is the main reason many such cases are heard by the courts. Companies and individuals would save a lot of time and money by simply educating themselves with regards to the intricacies of these laws.
References
Cornell University. (n.d.). Contract Implied in Fact. Retrieved from          https://www.law.cornell.edu/wex/contract_implied_in_fact
Marks RE. (2001). Case Study: Texaco versus Pennzoil. Retrieved from http://www.agsm.edu.au/bobm/teaching/MDM/pennzoil.pdf
Peckinpaugh C. (1998). What are implied contracts? The Business of Federal Technology. Retrieved from http://fcw.com/Articles/1998/11/15/What-are-implied-contracts.aspx?Page=1
Thorpe CP, Bailey JC. (1999). Commercial Contracts: A Practical Guide to Deals, Contracts, Agreements & Promises. Kogan Page Publishers.
Stuck with your Research Paper?
Get in touch with one of our experts for instant help!
Messenger
Live chat
Time is precious
don't waste it!
Get instant essay
writing help!
Plagiarism-free
guarantee
Privacy
guarantee
Secure
checkout
Money back
guarantee
Get a Free E-Book ($50 in value)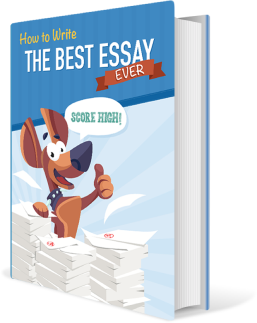 How To Write The Best Essay Ever!