Organic Foods, Research Paper Example
This Research Paper was written by one of our professional writers.

You are free to use it as an inspiration or a source for your own work.
Organic foods fall into the category of foods that are grown in environmental conditions that are as pure as possible. This means that the food is produced without "pesticides, synthetic fertilizers, sewage sludge, genetically modified organisms, or ionizing radiation" and livestock that supply meat, poultry, eggs, and dairy products are not fed growth hormones or antibiotics (Organic). The official definition of organic food comes from the USDA NOP (National Organic Program) as follows:
Organic food is produced by farmers who emphasize the use of renewable resources and the conservation of soil and water to enhance environmental quality for future generations. Organic meat, poultry, eggs, and dairy products come from animals that are given no antibiotics or growth hormones. Organic food is produced without using most conventional pesticides; fertilizers made with synthetic ingredients or sewage sludge; bioengineering; or ionizing radiation (NAL).
The Food and Agriculture Organization of the United Nations points out that many definitions exist for organic foods; however, they all cover the fact that the organic agriculture system is a system that utilizes ecosystem management. This is instead of than utilizing agricultural inputs into foods. The reason for this is the potential damage to the environment and social impacts are considered as well. Substances that are eliminated from the production of organic foods include synthetic fertilizers and pesticides, veterinary drugs, genetically modified seeds, preservatives, and additives. Instead, agricultural sites are managed with emphasis on maintaining and increasing soil fertility and preventing pests and diseases in crops and livestock products (FAO). Additionally, the FAO considers organic agriculture as a production management system that uses holistic means that is beneficial to the health of the ecosystem in regard to agriculture. This is relevant to biological cycles, soil biological activity, and biodiversity (FAO).
Current Concerns Regarding Organic Foods
According to reports and trends, today's consumers are more health- and environment-conscience and have an interest in organic food consumption and protecting the environment. U.S. News & World Report states that trends show that consumers are buying more organic foods, even with their higher costs. Industry reports reveal organic food sales increased by 11 percent in 2014, and the Organic Trade Association released estimates in 2015 that organic food sales are "almost 5 percent of total foods sales in the United States," which equates to over $39 billion. Additionally, organic food sales have grown increasingly since strict rules put in place in the U.S. that certified organic products in 2002 (Jalonick).
Organic foods are generally more expensive than non-organic food choices because there is extra work that goes into producing these foods. According to Jalonick, organic foods production includes growing and processing food with fewer chemicals and less artificial ingredients, which is mandated by strict government standards.
FAO reports that organic agriculture that is market-driven for consumers are identified by labelling and has gone through certification "under the authority of the Organic Foods Production Act" (NAL) and producers must comply with regulatory standards when using raw materials and practices for producing organic foods. This minimizes food contamination from soil, air, and water sources. Regarding certification, however, organic food products are not always certified. These are known as non-certified. Therefore, a product can only be labeled as organic if it has gone through the process of Government-approved certification. This means it comes from farms that has been inspected to ensure that farmers are following all mandated rules and regulations that are required to meet USDA organic standards. This includes throughout the entire food supply chain, and organic food processing companies, local supermarkets, and restaurants must be certified as well (FAO). These measures are taken to produce food that is healthier for consumers.
Health Benefits of Organic Foods
Research studies have shown that organic foods contain higher nutrient levels and lower levels of pesticides and other unhealthy additives, which is proven to provide health benefits to consumers. Beneficial nutrients found in food in vitamins and phytochemicals that have proven health benefits, and are impacted by such factors as the weather, soil condition, specific environmental conditions on certain farms (Crinnion). However, there are some differing research findings, as an article from Harvard Health Publications indicates that organic foods are no more nutritious than non-organic foods. The articles states that researchers did not find much difference in the nutritional content of organic foods versus non-organic foods: however, they did find organic foods to have higher concentrations of phosphorous and omega-3 fatty acids in organic chicken and milk (Watson). According to Environmental Health Perspectives, diets high in organic foods are shown to significantly lower exposure to certain pesticides in young children and infants. This is significant to reducing their health risks associated with such exposure to pesticides commonly used in agricultural production (Lu, Toepel and Irish).
Locally Produced Food vs. Food from Other Countries
Health benefits of organic foods are sometimes affected by where the food originates from whether that be domestically or from abroad. This is something to consider; however, exporting foods from other countries is just as much a part of a country's food system as obtaining food from their on land. The food industry is global and industrialization is a major part of the production and distribution chain and globalized trade. This has played a major role in American agriculture for more than a century. This is particularly true with new technologies in innovation, mechanization, transportation, infrastructure, and communication (Wallinga).
Another concern about importing food from other countries is food safety. Thousands of people in the U.S. become die and millions are sickened, unfortunately, from foodborne illnesses due to contamination in the food supply chain from other countries. This is due, in part, to the speed at which food distribution networks operation, which makes it easy for a contamination to slip by. Additionally, intentional contamination threats are a concern, as well, with the existence of terrorist threats. This is why there are regulatory standards and safety requirements in place to combat this issue in the U.S (IOM). The U.S. sends inspectors to other countries to carry out inspections in the food chain in foreign countries. According to the FDA, foreign inspections play a major role in food safety for the U.S. With this, the U.S. can provide accountability for the firms inspected, incentives for foreign firms who are in compliance with U.S. import required standards, and the FDA gains knowledge about food safety practices in those foreign countries (IOM).
Another concern about importing food from foreign countries is the cost of production and shipping to the U.S. This is a major concern because the U.S. population continues to expand and grow, and the volume of food imported to the U.S. is significant. For instance, American consumed 654 billion pounds of food in 2009 and 17 percent of this (110 billion pounds) accounts for imported food. Additionally, U.S. food imports totals more than $17 billion a year (USDA).
Benefits of Growing One's Own Food
With trends showing the benefits of consuming organic food, it would be beneficial to grow one's own food. That is one way to ensure that no pesticides or other harmful processing chemicals are involved. Of course, this would be easier if one owned a farm to raise livestock and produce all different types of crops; however, most people do not have that at their disposal. There are ways to at least grow some crops on one's property. Personally, I do not think I would have the time or the patience to do so, but I am interested in purchasing organic foods as much as possible, even though they are more expensive than their non-organic counterparts. However, there could be a trade off?just cut back on buying foods that are unhealthy such as chips and cookies and such and one could offset the higher cost of buying organic foods. I certainly feel it is worth taking the time and altering the food budget to do so. Buying organic is not only a good choice for personal health but it is a way to contribute to protecting the environment for future generations.
Works Cited
Crinnion, W. "Organic Foods Contain Higher Levels of Certain Nutrients, Lower Levels of Pesticides, and May Provide Health Benefits for the Consumer." Alternative Medicine Review 15.1 (2010): 1-9. Print.
FAO. Food and Agriculture Organization of the United Nations. n.d. Web. 27 April 2015. <http://www.fao.org/organicag/oa-faq/oa-faq1/en/>.
IOM. "Addressing Foodborne Threats to Health." Institute of Medicine (US) Forum on Microbial Threats (2006). Print.
Jalonick, Mary Clare. "Consumers increasingly buy organic products despite high prices, supply shortages in industry." U.S. News & World Report 15 April 2015. Print.
Lu, C., et al. "Organic Diets Significantly Lower Children's Dietary Exposure to Organophosphorus Pesticides." Environmental Health Perspectives 114.2 (2006): 260-263. Print.
NAL. What is organic production? June 2007. U.S. Department of Agriculture. Web. 28 April 2015. <http://www.nal.usda.gov/afsic/pubs/ofp/ofp.shtml>.
Organic. Organic FAQ. 2015. Web. 29 April 2015. <http://www.organic.org/home/faq>.
USDA. Import Share of Consumption. 30 May 2012. Web. 27 April 2015. <http://www.ers.usda.gov/topics/international-markets-trade/us-agricultural-trade/import-share-of-consumption.aspx>.
Wallinga, D. "Today's Food System: How Healthy Is It?" Journal of Hunger & Environmental Nutrition 4.3-4 (2009): 251-281. Print.
Watson, S. Organic food no more nutritious than conventionally grown food. 5 September 2012. Web. 28 April 2015. <http://www.health.harvard.edu/blog/organic-food-no-more-nutritious-than-conventionally-grown-food-201209055264>.
Stuck with your Research Paper?
Get in touch with one of our experts for instant help!
Messenger
Live chat
Time is precious
don't waste it!
Get instant essay
writing help!
Plagiarism-free
guarantee
Privacy
guarantee
Secure
checkout
Money back
guarantee
Get a Free E-Book ($50 in value)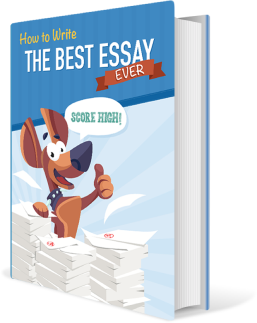 How To Write The Best Essay Ever!