Organizational Culture, Research Paper Example
This Research Paper was written by one of our professional writers.

You are free to use it as an inspiration or a source for your own work.
Organizational culture on attitudes towards organizational change at Toyota Company limited
Introduction
Organizational culture is a key issue for any organization that strives to excel in its performance. This study tries to explain how culture on attitudes can influence organizational change at Toyota Company limited. Culture is an approach or an adaptive mechanism that tries to satisfy some particular organizational needs (Gilgeous, 234).
In anthropology, organizational culture can be referred to as patterns that are socially transmitted towards behavioral characteristics of various social groups. Toyota Company limited applies cognitive culture that tries to share rules as well as cognitions that fall behind the employee behaviors. Although most of well recognized organizations do apply cultures that are characterized by diversity only, at Toyota limited, the management chose to apply culture that was characterized by both diversity and differentiation (Kotter & Heskett, 152). The organization does not also view culture as a fixed set of organizational shared beliefs but instead the company views culture as an emergent and fragmented phenomenon. Although culture is seen as a political phenomenon by various human resource professionals, Toyota Company tries to use culture that has got some kink of pluralistic nature. This has led the company employees to be flexible in cases whereby the management can introduce new organizational changes to its organizational structure. There are some links between organizational culture on affective, cognitive as well as behavioral attitudes of organizational change.
Organizational culture on attitudes towards organizational change
Organizational culture has got major impacts on attitudes towards change in organizations. At Toyota Company, innovation is the basic tool of change and there is existence of other cultural characteristics that are positive possessed by the company and adequately provide with tools and measures on how to improve innovation. Organizational culture can affect an organization's innovation process either positively or negatively through enhancing or inhabiting. Therefore Toyota Company applies organizational culture that addresses the problems that are always ever-changing to the external as well as internal environments. The company achieves this through integration of its resources as well as through integration of policies that highly support external adaptation. Some types of change do facilitate the process of organizational change. However, this is termed as a challenging work to the management as it is the duty of management to ensure organizational changes are implemented.
Denison & Mishra, (204-24). argued that it was not possible to determine whether the change process should start at the lower levels or top levels. This therefore indicates that there is relationship between the organizational cultures as will as attitude towards any form of change at organizations (Denison & Mishra, 204-24). In attitude perspective, organizational culture can be categorized into two dimensions of solidarity and sociability. In the view of solidarity, the ability of employees in pursuing shared goals is determined on how effectively the goals are pursued for the benefit of the organization without much resistance (George & Jones, 187). In the sociability perspective, the measurement is on the extend of worker friendliness that exists in an organization
Toyota maintains attitudes as a vital principle that aims to promote business ethics with its customers and other stakeholders. The company also ensures the culture of responsibility by allowing all categories of employees to be able to make their own decisions on matters that affect the company. The company also maintains social friendliness to their overall clients. The culture bestowed by Toyota has resulted to its employees, customers and other stakeholders committing themselves fully to promoting the products of the company and this has resulted to the company doing very good in business.
Organizational culture
Organizational culture should be seen as a changing and emergent factor when organization applies its organizational substructures (Denison, 145). At Toyota Company, the management pays focus on any available inconsistencies as well as any consensus lacking in the implementation of the cultural contents that are affected by various organizational subcultures. Organizations should also be viewed as a multicultural and any arising conflicts should be seen as distinctive features. Therefore, Toyota maintains a cultural theory whereby culture is perceived as a negotiated order. This results to avoiding any organizational conflicts as well resolving company differences within its organizational levels. For an example, Toyota Company was faced by a disaster whereby some scholars gave a view that the disaster had its roots from the defential company cultures from Japan (Denison, 145).
Toyotas designs were built using the traditional corporate culture of Japan. Denilson accused the Toyota management for using the Japanese culture of while creating its products because he felt Japanese culture had social attitudes that was very simplistic and ignorant from what Japan believed. In its critical theory, Toyota applies culture as an organizational hegemony. This is through taking culture as an organizational tool for repression as well as domination for the efficient companies.
Change in organizations
Organizational change is also a very complex factor in organizations. This is because it is viewed by organizational utilization of its own resources. Organizational change efforts should be interpreted by cultural contexts of emergent process and the interpretation should not be controlled directly by the top organizational managers. Organizations attitude should be towards application of total quality management culture because it manipulates culture towards the appropriate directions. The change efforts of any organization are highly capable to produce new forms that are in the context of cultural knowledge and this result to transforming the organizational cultural context in a relationship that is very reciprocal (Kotter & Heskett, 152).. Many researchers have argued that in organizations, cultural formation is not an easy factor that can be controlled and easily predicted by managers. However, to some extend it is assumed that managers can design and manage organizational cultures but only in configuration with realist approach of organizational cultural change. Change efforts are perceived as critical factors for any manager in creating organizational new designs (Carnall, 98).
Majority of organizations do not focus much on the change consequences but there are assumptions that change is highly accepted in situations where there are compatible cultures. Total quality management does not initiate change since its implementation in fact is a factor viewed as likely to cause resistance (Carnall, 98).
The attitude towards change at Toyota Company is a factor that is attributed to three attitude types that were developed by a scholar called Dunham (1989). The three attitudes are; cognitive, affective as well as well as behavioral change attitude. Organizational changes begin by adaption of cognitive attitudes, then affective and the behavioral part concludes (George & Jones, 187). Change is highly feared in organizations since its impacts are unknown to the employee therefore they may worry that the change may be negative to them. Handling of the employee's cognitive factor on attitude can be a difficulty job especially if the communication was not done towards the change.
Works cited
Carnall, C.A. Managing Change in Organizations. Prentice-Hall International (UK), Hemel Hempstead, 1990.
Denison, D. & Mishra, A. "Towards a theory of organizational culture and effectiveness", Organization Science, Vol. 6 No.2, pp.204-24, 1995.
Denison, D.R., Corporate Culture and Organizational Effectiveness. John Wiley & Sons, NY 1990.
George, J. & Jones, G.R. Understanding and Managing Organizational Behavior. Addison-Wesley, Reading, MA, 1996.
Gilgeous, V. Operations and the Management of Change. Pitman Publishing, London, 1997.
Kotter, J.P., Heskett, J.L. Corporate Culture and Performance. The Free Press, NY, 1992.
Stuck with your Research Paper?
Get in touch with one of our experts for instant help!
Messenger
Live chat
Time is precious
don't waste it!
Get instant essay
writing help!
Plagiarism-free
guarantee
Privacy
guarantee
Secure
checkout
Money back
guarantee
Get a Free E-Book ($50 in value)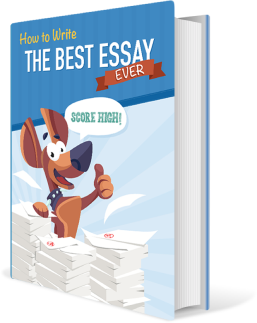 How To Write The Best Essay Ever!