Outliers: The Story of Success, Essay Example
Pages: 4
Words: 1094
Essay
This Essay was written by one of our professional writers.

You are free to use it as an inspiration or a source for your own work.
Chapter 01 of the book written by Malcolm Gladwell, "Outliers: The Story of Success" involves a perfect illustration of the contribution of the combination of social advantages and favorable opportunities in determining the success of people. A success at one level in life consequently generates even further successes that make the individual to ascend to even greater levels in life. Malcolm Gladwell has perfectly illustrated the concept of Mathew Effect by the use of the success achieved in playing hockey by a junior hockey league from Canada. This essay posits to critically explore the Gladwell's interpretation of the Matthew Effect as an opportunity that plays a critical role in an individual's success. The essay shall also look into the areas of life where the Matthew Effect commonly occur including education, socio-economic and sports and the practical implications of this concept in terms of the benefits that are attributed to a given opportunity or advantage that has led to successful.
The people who are exposed to opportunities of success have higher chances of being accorded further chances for the same and the ones deprived of these opportunities continues to miss the same. The rich people can easily access huge tax breaks while conducting voluminous business while the poor continue to hustle in an endless cycle of poverty. In education, the students whose performance is outstanding can easily access the highest attention and best coaching. Success is therefore attributed to accumulative advantage according to the argument of sociologists (Gladwell, 2008)
The starting point of the successful hockey player was marked by outstanding performance relative to the performance of his peers. The initial difference, though not very significant at first, offers the best opportunity for accessing more opportunities and this is the basis of the great difference that at the later stages in the life of the hockey player. The hockey player consequently becomes a genuine outlier though he never started as an outlier but the starting point was only slightly better.
The foundation of the concept as the name suggest is the Bible. In the Biblical book of Matthew 25:29, it is vividly suggested that, "For unto every man who posses shall be accorded, and he shall accumulate plenty of that: but from him that posses not shall be deprived and denied even the little that he hath". Therefore, according to the Biblical Mathew and the writer of this book, accumulated advantage and Mathew effect leads to richer people becoming extremely richer day in day out and the poor people on the other hand continues to becomes poorer overtime. The concept therefore plays a fundamental responsibility in intensifying the gap that prevail between those who have and those who are unlucky to have or the have-mores and the have-less up to a point of encountering limits and encumbrances.
According to Malcolm Gladwell therefore, Matthew Effect relates to accumulated advantage that make most people to be as successful as they are due to the favor that they derive from social advantage coupled with favorable opportunities. Access to a favorable opportunity at the initial stages serves as a key to further favorable opportunities, which in turn opens the way for sequential success. Malcolm Gladwell's Matthew Effect of accumulative advantage is for that reason apparent in almost all institution in life, the ultimate destiny being amplification of inequalities in terms of education, skills, political power, economic power, prestige and knowledge.
Areas of life that can best illustrate the practical application of Matthew Effect
Business, education, sports, the arts, the workplace and the family are the most common areas that can best illustrate the practical application of Matthew Effect of accumulative advantage. In Business for example, companies that undertake huge volumes of business transaction are likely to earn a competitive advantage which may arise from economies of scale, access to business permits, easy access to technology advancement and easy access to raw materials. Additionally, as mentioned earlier, the rich people undertaking massive businesses are most likely given huge tax breaks by relevant institutions.
In education, the students whose performance is outstanding can easily access the highest attention and best coaching. As a consequence, Mathew effect with respect to academia may help in the explanation of initial skills acquisition as having significant implications in the future opportunities of success. On the contrary, the students who are unlucky to start with significant degrees of failure in reading for example are most likely to sink along this line by ignoring reading less as compared to the students who start with successful reading skills. The challenges that are encountered during the first stages have significant implications on the performance in other subjects thus ragging behind in their entire school life.
In politics also, the Gladwell's Matthew Effect is applicable in a variety of manifestation. For example, any candidates who are associated with a renowned status in any political system have higher chances of accessing media coverage for free which is a promoter of favorable opportunity that makes the career of such a person to shine more and more. Such preferential treatments offer an easy time and task for such politician to be elected and re-elected in the position so desired.
Gladwell's Matthew Effect mixed experience
My understanding of the Gladwell's Matthew Effect warrants my reservations for mixed experience and reaction, that implies that my reaction lies between positive and negative. The concept of accumulative advantage as presented by Gladwell's Matthew is characterized by the occurrence of a social advantage that subsequently generate supplementary advantage in a system called feedback overtime. The result of this development is amplification of a gap between people in the society who own particular resources and who face inaccessibility of these resources that can be perceived as social-cultural compound interest.
It is prudent to note that, some of the people are lucky to enjoy primary advantages but the source of these primary advantages could be illegitimate, thus bringing curse instead of blessings in their lives. It is also notable that, some people are in the position that they are because the earned their position through hard work, however, other people usually acquire their possession inheritance or ill means. The acumen of working harder to make sure that they grow their wealth may be unachievable. However, origin of these initial advantages notwithstanding, the effectiveness of accumulative advantage associated with Gladwell's Matthew Effect will only be applicable on condition of wise investments of resources that are associated with initial advantages. This means that it is also practical for sequential accumulation of advantages to becomes less automatic for those individuals.
Works cited
Gladwell, Malcolm Outliers: The Story of Success 1st Ed. Little, Brown and Company, 2008-11-18).
Time is precious
don't waste it!
Get instant essay
writing help!
Plagiarism-free
guarantee
Privacy
guarantee
Secure
checkout
Money back
guarantee
Get a Free E-Book ($50 in value)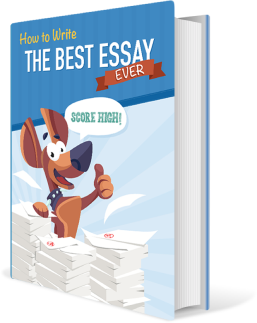 How To Write The Best Essay Ever!