Pacific Beach Christian Church, Essay Example
Pages: 4
Words: 1100
Essay
This Essay was written by one of our professional writers.

You are free to use it as an inspiration or a source for your own work.
Background
The service I chose to observe was of the United Church of Christ, located at the Pacific Beach Christian Church in San Diego, California. Pastor Brian Daly conducts Sunday services weekly at 10:30 a.m., and the church also offers a variety of interactive meetings, readings, and discussion groups. I was unable to obtain any meaningful information regarding the site itself, but it is certainly a modern house of worship; there is a gable and steeple, yet the structure itself is as open and informal in style as a large, ranch-type residence.
If anything consistently marks my experience at the Pacific Beach Christian Church, in fact, it is informality. I had prepared myself beforehand by visiting the church's web site, to better gain an understanding of this variety of Christian worship. Beyond a sense of welcome, however, I came away from it with little more than an eagerness from the church to be a vital force in the community, with an emphasis on individual explorations of scripture. More to the point, there was nothing in the way of tradition or history to be learned from the site, and I had the impression that this was deliberate. As the church's credo seemed to center on living concerns, it appeared to me that it desired to disassociate itself from "old-fashioned" and intimidating traditions. I decided, then, to forgo further research, and let the actual visit serve to educate me.
As will be explained, I came away with a distinct sense of church determined to be inviting and informal, and to remain as removed from ideas of strict Christian observance as possible.
Observations
If there is any specific tradition guiding this branch of the United Church of Christ, I would identify it as a very relaxed Protestant kind. From before I even entered the building, I had the impression, not of an actual church service to be attended, but more of a social occasion. Men, women, and children of all ages were represented, catching up on news as they made their way in. Nothing was remotely ritualized or formal in any way, an atmosphere emphasized by the dress of those present. It was casual, with most of the people in jeans or shorts. I noticed that there were few African Americans, Latin Americans, or Asians. Most striking to me, though, was how calm and relaxed everyone was. I knew this was far from a Catholic or strictly Lutheran type of service, but it was interesting to note how confident and easy-going the parishioners were; they entered as though the church was truly in place for them.
Pastor's Daly's service itself followed along these lines. I had read that the pastor was a married man with children, and one who had been raised in the Catholic church. Clearly, his manner demonstrated a different idea about faith; he spoke in a friendly, approachable way, and the "sermon" did not even seem to have much structure to it. The subject was how prayer creates a direct line of communication between the individual and God, forging a personal and empowering relationship. The content itself, however, was informally delivered, and punctuated with mild pieces of humor. Nonetheless, Pastor Daly was listened to and respected. There was also something of a "call to arms", with Daly urging the people to reach out and bring newcomers into the church. He also reminded everyone to note the Bible Study and Apprentice Groups sessions offered every week. Ultimately, the entire service was an overtly positive address on the benefits of an active relationship with God, delivered in an agreeable, almost casual, manner. I was distinctly aware of how pleased with the sermon the people seemed to be.
This element of the experience points to the difficulty, in fact, of assessing the meaning of it to the people. More exactly, it struck me that this is a church determined to be integral to the neighborhood, and not to be perceived as a removed and elevated part of it; consequently, the people attending take in the experience this way. It is not about transformational moments, but about an extension of the daily life and a consistent awareness of faith in their lives. The church seems to succeed in encouraging this consistency of its presence, so no distinct, or separate, meaning is attached to it. As Pastor Daly clearly spends time away from the church with many of these people, so too is the message of the church infused into the daily life of the surrounding community. Determining just what meaning the actual church experience has for this community, then, would not be easy. This, at least, was my impression.
Beyond this, and perhaps cynically, I found this to be a presentation of Christian faith carefully edited to make it acceptable to people. Only God's good will and love were spoken of, with no references whatsoever to the suffering and punishments more traditional Christian, and typically Catholic, churches make. The phrase, "new age," came into my mind more than once during the service, because the emphasis on love and light was so consistent. I am aware that this may be an unfair perception, yet I felt that this was a church so determined to appeal to modern men and women, it eagerly interpreted scripture and Christianity in a way out to make the parishioners "feel good."
Conclusion
As I reflect, it seems that what I observed at the Pacific Beach Christian Church and what I came away with were two different things. In all honesty, I must acknowledge that I witnessed a variety of people of all ages enjoying a positive service that was clearly pleasing, if not outright inspiring, to them. I saw a pastor who obviously enjoys being among the people, and who values
his personal and professional relationships with them. At the same time, and somewhat perversely, I did not feel as though I had actually attended a religious service. This causes me to speculate on my own definition of it, in that I may only associate a religious gathering with a sense of humility or fear. More to the point, I am unsure if some element of awe and humility is not essential for a true service. Christianity, as I perceive it, encompasses love, but it hardly ends there, and it seems to me inherently wrong that God may be so casually addressed, or spoken about as though He were another neighbor. I came away feeling that, if this type of Christian service makes people feel good about themselves, it does so because of a possibly un-Christian motive: the need for the church to be relevant to, and accepted by, the people.
Time is precious
don't waste it!
Get instant essay
writing help!
Plagiarism-free
guarantee
Privacy
guarantee
Secure
checkout
Money back
guarantee
Get a Free E-Book ($50 in value)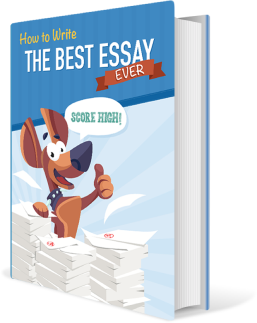 How To Write The Best Essay Ever!