Parenting Styles, Essay Example
Pages: 2
Words: 663
Essay
This Essay was written by one of our professional writers.

You are free to use it as an inspiration or a source for your own work.
The Article
The article: Who's the Boss? 4 Parenting Styles points out very realistic points about parenting styles.  The future of society is dependent upon competent parents. The statement has been made that the children are our futures for a very long time. Likewise, one must remember that children are products of their environment. So, it would be a logical inference to believe that good parents would produce children who will also be good parents and productive members of society. In order to ensure this will happen, it is the responsibility of parents to equip children with the tools they need to become productive members of society someday. It was amazing to me to read this article because I have said for years that often the strictest parents have the most deviant children. There are so many incidents of child abuse and neglect that one wonders why some people even had children and how they came up with their parenting strategies. I believe this is very important because so many variables come into play with parenting a child. The article discussed four parenting styles: "Authoritarian parents set rules and punishments without explaining why. Their children are allowed very little, if any, options or discussion about discipline. Authoritative parenting style is marked by high expectations and consistent discipline, while allowing children to be independent and discuss options. Permissive parenting style is marked by high expectations and consistent discipline, while allowing children to be independent and discuss options. Uninvolved parents are extremely passive, making few demands and ignoring their children's needs. Some parents have little to no interaction with their children to no interaction with their children under this style". So, I believe parents must re-evaluate their parenting style often to determine if they still meeting the requirements of their children.  I don't believe that any one parenting style is the best to use, but a combination of them may be justly used on any one child.
Qualities of a Good Parent
Defining a good parent can be an elusive task because various people have different ideas of what good parenting is. To me, being a good parent means providing a child what he/she needs to be a productive member of society. In my opinion, that means setting good examples for the child. First, a good parent must be able to financially provide for a child.  Yet, a good parent needs to be present to spend quality time with a child. Good parents set rules and boundaries for their children. Having rules prepares a child for living in the real world. When children are able to do whatever they want, it makes it difficult for them to conform to the laws of society.  Next, good parents need to teach children the value of money and working for the things they want in life. This can be done by giving children chores that they must complete and an allowance. Having an allowance teaches them how to manage money and that all things have monetary value. Finally, a good parent must have consequences for children when they disobey rules and boundaries. Some parents exercise corporal punishment, while others prefer other means. Whatever a parent decides, they must be consistent and fair with applying it.
Additional Qualities
I believe that every potential parent needs to take anger management courses. There are too many incidents of parents shaking babies or beating children in a way that cause physical damages. So, for parents who do want to use corporal punishment, they need to be properly trained in the appropriate way to administer it. New parents are not familiar with coping with the stress of a screaming child or being able to function with only three hours of sleep the night before. I also believe that potential parents need to spend time with children. These times should vary from feeding, bathing, getting them to sleep, and even those early morning awake hours. This gives potential parents a realistic outlook of what is really involved in parenting.
Time is precious
don't waste it!
Get instant essay
writing help!
Plagiarism-free
guarantee
Privacy
guarantee
Secure
checkout
Money back
guarantee
Get a Free E-Book ($50 in value)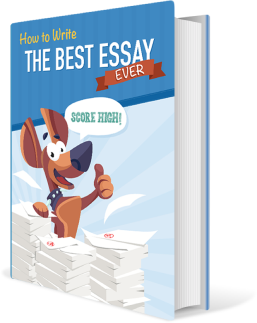 How To Write The Best Essay Ever!