Paul Gauguin's Where Do We Come From? Essay Example
Pages: 3
Words: 810
Essay
This Essay was written by one of our professional writers.

You are free to use it as an inspiration or a source for your own work.
The painting, Where Do We Come From? What Are We? Where Are We Going?, was created by Paul Gauguin and is considered one of his most famous paintings. Paul Gauguin was born in Paris on June 7, 1848 from a middle-class family. His life was described as "adventurous", with time spent in Peru, as a French merchant marine and stockbroker. He is also characterized as a Post-Impressionist, Synthetist and Symbolist painter (A World History of Art). He began painting in 1874 after meeting Camille Pissarro and travel amongst the impressionists of that time. He even left his wife and five children. He was inspired by the indigenous people in medieval and Japanese art and traveled with Vincent Van Gogh in 1888. Gauguin's technique is considered large flat areas on non natural colors. (Retropaint). The painting, Where Do We Come From? What Are We? Where Are We Going? was painted in Tahiti in 1897 and is currently being displayed in the Museum of Fine Arts in Boston, Massachusetts.
The focus of Where Do We Come From? What Are We? Where Are We Going? is a variety of Tahitian figures that span the wide construction in the layout of the painting. Once the viewer is focused on the figures, they are engaged with the different and distinct acts in which the Tahitian figures are conducting. For instance, the first figure that is noticed is the man in the center of the painting wearing a cloth around his mid-section and picking an apple. On the right side of the man in the center is a nude individual looking at his armpit with two dressed woman walking together with their arms embraced behind him. There are also three women sitting around a baby with a dog nearby. The left side of the painting shows more individual acts, such as a girl eating an apple with kittens and a goat in the background, an old woman with her head in her hands and a young nude woman.
The significance of this piece of artwork is the inspiration from the new culture that Gauguin has discovered. (Bertman, 2006) Stasza (2004), states that Gauguin didn't paint Tahiti, but he painted his Tahitian dream. He uses these individuals and their culture to illustrate different examples in regard to human existence, such as birth, childhood, adolescence, adulthood and death. For instance, the baby indicates new life and the individual observing their armpit's looks youthful therefore this illustrates signs of puberty. In addition, the old lady with her head in her hands shows signs of dying. (Bertman, 2006) His type of work is referred to as "Primitivism". He introduces artifacts of primitive types of individuals into Western art and promotes change in the techniques and types of art of his time. (Staszak, 2004) He also uses different Western religious iconography in his paintings, such as Christian and pagan religious symbolism. It is said that he revolutionized the era by using his thoughts and ideas from the Bible, as well as images from the Middle Ages in Japanese art. (Lemonedes, et al.)
Art critics view Gaugin's art as the introduction to the beginning of Symbolism. Historians refer to Symbolism as an indication of abstraction through the use of color. The color in the art is what creates the mood and the state of the painting. In addition, the use of iconography in the paintings also sets the mood and feeling of the painting. Paul Gaugin's painting portrays this type of symbolism in the Post-Impressionism time in the late 19th Century. (Shafe, 2010) His technique was also derived from 13th centrury glass, where he abstracted color and ideas and put them on canvas using oil paintings. (Fletcher, 1921)
Gauguin's paintings are interpreted as unique oil paintings that illustrated his valued visits to the South Pacific. The focus on the primitive individuals shows the world through Gauguin's eyes how universal the life stages in human existence were. In addition, his introduction of new techniques and colors brought change to the artistic world in the late 19th century. His paintings were different compared to the Western world of artists and therefore were unique. Although his paintings were not appreciated during his lifetime, they are considered masterpieces in today's culture and society.
References
A World History of Art. Web. Retrieved on April 3, 2012 from: http://www.all-art.org/symbolism/4-france04.htm
Bertman, S. (2006). Commentary on "Where Do We Come From? What Are We? Where Are We Going". Web. Retrieved on April 3, 2012 from: http://litmed.med.nyu.edu/Annotation?action=view&annid=10412
Fletcher, J.G. (1921). Paul Gauguin His Life and Art. Copyright Nicholas Brown. New York New York. Pgs 228.
Lemonedes, H., Thomson, B., Juszczak, A. Cleveland Museum of Art. Retrieved on April 3, 2012: http://www.vangoghmuseum.nl/download/previews%20voor%20website%20publicaties/Pagina's%20Gauguin%20En.pdf
Retropaint. Web. Retrieved on April 3, 2012 from: http://www.repropaint.com/Gauguin/gauguin.htm
Shafe, L. (2010). Introduction to Modern Art 12/01/04 – Symbolism. Web. Retrieved on April 3, 2012 from: http://www.shafe.co.uk/art/Introduction_to_Modern_Art_12-01-04_-_Symbolism.asp.
Staszah, J. (2004). Primitivism and the other. History of art and cultural geography. GeoJournal. 60:235-364.
Time is precious
don't waste it!
Get instant essay
writing help!
Plagiarism-free
guarantee
Privacy
guarantee
Secure
checkout
Money back
guarantee
Get a Free E-Book ($50 in value)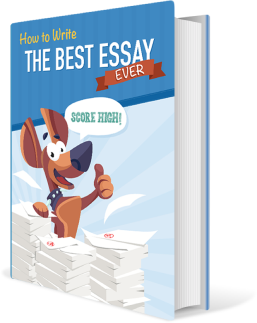 How To Write The Best Essay Ever!