Pension Fund Fraud, Essay Example
Pages: 3
Words: 780
Essay
This Essay was written by one of our professional writers.

You are free to use it as an inspiration or a source for your own work.
White collar crimes including pension fund and corporate crimes didn't use to be prosecuted at the same level as other criminal crimes until about a decade ago. But the Enron scandal and more recently, Bernie Madoff's chapter has forced our justice system to have a revised view of white collar crimes. White collar crimes such as pension fund fraud are not any different from burglaries and other instances of thefts in essence. In fact, the episodes of financial fraud over the last decade show that the impact of white collar crimes is far more widespread and painful because they often involve the victims' entire life savings/investments. Since even pension funds have been victims of fraud, the federal government may extend the same protection to stakeholders in the pension funds that it provides to bank customers through FDIC. Some public pension funds manage retirement funds for million and often invest a portion of their portfolio with private investment companies. Thus, it is important to extend some sort of protection to stakeholders who often have no way of knowing how their retirement savings are being invested.
Pension fund fraud can be carried out in various manners. One is for public comptrollers to give investment management firms access to public pension funds in exchange for payments and other personal benefits. Public pension funds are lucrative targets for private investment firms due to their size that often run into hundreds of billions of dollars. Few years ago, SEC and New York's Attorney General Andrew Cuomo investigated former New York State comptroller Alan G. Hevesi for selling access to $122 billion New York State pension fund (Kolivakis, 2009). Mr. Hevesi is suspected of receiving around $15 million in kickbacks. New York's Attorney General Andrew Cuomo admitted that pension kickbacks are a nationwide problem and one firm under investigation was Dallas-based Aldus Equity Partners which had clients in New Mexico, Louisiana, Oklahoma, Texas, and California in addition to New York (Gralla & Younglai, 2009).
Another way to commit pension fund fraud is to be careless regarding the expenses of the funds. Pension funds managers have a responsibility to keep expenses low and make sure that they are not overpaying. The state of California found out in 2009 that State Street, the custodial bank for the CalPERS and CalSTRS pension funds overcharged two of the state's largest pension funds for executing foreign currency trades since 2001. While the state of California sued the company for $200 million, it is astonishing that the overpayment went on for so long before being discovered (Meyer, 2009). Pension funds often invest with private investment companies as mentioned above and thus, can become victims of unethical investment managers. Last year SEC charged a private equity firm, a money manager and his friend for illegally withdrawing more than $3 million from the bank accounts of a start-up private equity fund, funded through three Detroit-area public pension funds (U.S. Securities and Exchange Commission (SEC), 2010).
Pension funds also become victims of fraud when the investment firms charged with managing pension funds' assets invest the money with other firms for higher expected returns instead of managing it themselves. This risk became apparent in the case of Bernie Madoff as the Town of Fairfield Employees Pension Fund incurred losses on the money it had invested with Maxam Capital Management LLC, which in turn invested it with Madoff (Anantharaman, 2008). Thus, pension funds should never invest with fund-of-hedge funds and second, they need to do a better job of due diligence due to the stakes involved.
Last but not least, often firms run into financial difficulties or lack of liquidity and withdraw money from the employees retirement funds with the expectations that they will make up for the shortage later. But future is always uncertain and many firms end up in bankruptcy, never able to return the withdrawn money. Thus, pension funds should install more monitoring and controlling tools and separate job responsibilities where they may be a potential of conflict of interests. SEC may also make independent auditing mandatory for pension funds.
References
Anantharaman, M. (2008, December 15). Two U.S. pension funds see $52 mln hit from Madoff. Retrieved October 1, 2011, from Reuters: http://www.reuters.com/article/2008/12/16/madoff-pension-idUSN1552227920081216
Gralla, J., & Younglai, R. (2009, May 1). Pension kickbacks national problem, NY's Cuomo says. Retrieved October 1, 2011, from Reuters: http://uk.reuters.com/article/2009/04/30/us-newyork-pension-idUKTRE53T8X120090430
Kolivakis, L. (2009, May 2). Systemic Fraud at Public Pension Funds? Retrieved October 1, 2011, from Naked Capitalism: http://www.nakedcapitalism.com/2009/05/guest-post-systemic-fraud-at-public.html
Meyer, E. (2009, October 20). Calif. Sues Bank For $200M Pension Fund Fraud. Retrieved October 1, 2011, from Law 360: http://www.law360.com/topnews/articles/129225/calif-sues-bank-for-200m-pension-fund-fraud
U.S. Securities and Exchange Commission (SEC). (2010, April 22). SEC Charges Private Equity Firm and Money Manager for Defrauding Detroit-Area Public Pension Funds. Retrieved October 1, 2011, from http://www.sec.gov/news/press/2010/2010-64.htm
Time is precious
don't waste it!
Get instant essay
writing help!
Plagiarism-free
guarantee
Privacy
guarantee
Secure
checkout
Money back
guarantee
Get a Free E-Book ($50 in value)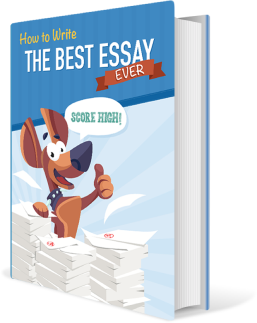 How To Write The Best Essay Ever!