People and Environment, Essay Example
Pages: 4
Words: 1175
Essay
This Essay was written by one of our professional writers.

You are free to use it as an inspiration or a source for your own work.
Would people have changed if they were living in an extremely harsh and severe environment? The changes might have been physical or mental or both but the answer is certainly yes. If we look back at the time 5,000 years ago, there was no modern technology,  advanced healthcare system, or cultural entertainment. People probably spent all their time worrying about food, dealing with illnesses, and safe baby delivery. They worked when there was sun in the sky and went to sleep when moon took the sun's place and just like day and night, their lives were probably black and white. Those days might be ancient history but this doesn't mean people don't struggle anymore or don't have any problems. In "scrubbing in Maine", the author Ehrenreich writes about her experiences at a nursing home, a residential facility, as well as her time as a house cleaner at The Maid, a cleaning company. She describes the plight of the workers who earned only $6-7 per hour at The Maid, despite being in a harsh and dehumanized environment and how they dealt with the adverse conditions. Similarly, Ginger Andrew talks about professional mistreatment by her employer in her job as a cleaning lady in the "Hurricane sister", These people, who belong to bottom of the pyramid of society, can't even find space and time which only belongs to them, and often feel disoriented with their lives. It is apparent that Andrew's work affirmed Ehreneich's concerns about the lives of the poor working class and how they feel lost, even in a conscious state because the society can't even guarantee them basic living conditions.
There is a saying that one's most valuable fortune is his health. A healthy body is a precious gift to human being and when a sick person can't even see a doctor, it is a sign that the society doesn't value his/her existence. In "Scrubbing in Maine", Holy is 20-something woman who is in poor health condition due to her pregnancy. She eventually snaps her ankle but refuses to see a doctor despite the best efforts of the author and other coworkers. Eventually, Rhrenerich loses control of her temper and writes to Ted, the manager of the Maid, " I blow. I can't remember the exact words, but I tell him he can't keep putting money above his employees' health and I don't…" (110). This is exactly what many companies nowadays do when they force their employees to work in pursuit of high profits even if it impose health costs on the employees. In" work regardless" from "the hurricane Sisters", author Andrews writes, "I hate to whine about some trivial fever, chills and sore throe. Instead,…, whenever there's time." Apparently, minor illness does little to dampen the spirits and instead optimism remains the only way to cure the pain. When health and time become the only bargaining chip to obtain basic living resources, it is not appropriate to dream higher. For them, it is not possible to have higher quality of lives.
People who are at the bottom of social hierarchy are usually easy to satisfy because they embrace even a normal reward. In the beginning of  "scrubbing in Maine", Ehrenreich celebrates getting two jobs through a dinner at Appleby where a burger and a glass of red wine cost him only $11.95 plus tips. (61) Later she returns home after completing her work day and "strips off her uniform in the kitchen…and stands in the shower for a good ten minutes, thinking all this water is hers."(85) She eats a burger for a reward which to normal people may be everyday food and similarly enjoys a shower which is a normal activity for most people on a daily basis. These activities that may seem normal to other people, bring joy to her and she imagines going to another world or space. All of these thoughts help her forget her tough life and become a source of satisfaction to her. A similar scenario exists in Andrews case. In the poem "Friday night", her sister says "you know what. I'm gonna say yes this time, because I've said no soooo many times before." But Andrews wants nothing more than an extra Oreo Brownie for just 99 cents. The title of this poem reminds us how some survive on low wage high mobility jobs such as cleaner, and waiter and probably get paid once a week. The night is for relaxation and is also a bit for the entire week's hard work. It's ironic when billionaires usually treat their friends or family members with lavish feast yet pay low wages to workers. In this materialistic society, rich people never seem satisfied with what they have while, on the contrary, poor working people usually look satisfied and happier with their lives..
The greatest price of poverty is probably low self-esteem as well as losing the will to improve one's spiritual life. It is easy to be disoriented when rich people rarely give you respect and companies try to exploit you in every imaginable way. In "Scrubbing in Maine", Holly states, "They think we're stupid; they think we have nothing better to do with our time." (100) Due to mistreatment from Ted, Holly is scared and chooses to obey. It is sad that people give weight to others' opinions and lose the will to fight for rights One of the lines in "Old Cleaning Ladies" states, "it's not a matter of caring about dirt of germs; it's not a matter of pride."  Some people may interpret it giving up on life. But there may be some who would take an optimistic view. Some don't care about hierarchy because for them job is just a job. In the second part of the poem, she says "without thinking, we look under counters for a toilet brush…" "Without thinking" seems to support the first assumption people have. If she does her job without thinking, it may mean she has either gotten used to her job or to this way of life and has little hopes of it changing. Rules lead to despair and obedience because only robots works without thinking. Employers know fooling people fool is the best way to manipulate them. In Engel's Coefficient, the percent of spending on food is inversely proportional to the total spending on living. Assuming a person's income cannot even cover the basic needs required for survival, how can they be motivated to take care of their spiritual lives? Things such as having a conversation with family over dinner, watching a movie, reading a book… all these things become secondary concerns.
If one has unmet economic needs, is not satisfied, and mentally not in sound health, there is no incentive to focus on spiritual wellbeing. The message of "Scrubbing in Mine" coincides with the phenomenon that takes place in "The Hurricane Sisters". In the past, people struggled for lives due to lack of knowledge and technology but now they struggle because there is no hope of changing their living situations and even their basic human rights are not respected.
Time is precious
don't waste it!
Get instant essay
writing help!
Plagiarism-free
guarantee
Privacy
guarantee
Secure
checkout
Money back
guarantee
Get a Free E-Book ($50 in value)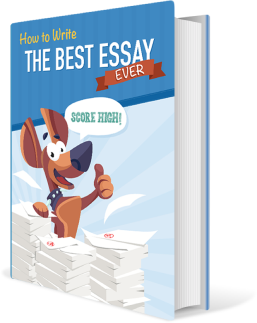 How To Write The Best Essay Ever!