Islamic Curriculum in AYA School, Essay Example
Pages: 5
Words: 1481
Essay
This Essay was written by one of our professional writers.

You are free to use it as an inspiration or a source for your own work.
Islamic Curriculum
The United States of America is well-known as the country of many freedoms. For this reason, many people in other countries aspire to enter the American life. An example of these people is Arabs, migrant Arab Muslims in particular. They feel it is not only a blessing to be in a country where freedom of expression is considered a human right and the constitution applies to everyone, but identification and acculturation are also considered as of specific importance for all. Substantial social justice, brotherhood, community service, quality and stability are all principles common to both multi-faith Americans and Muslims around the world. However, the number of Muslims is continually increasing in recent years, and their need to create a small community in order to maintain their culture and traditions has become an urgent need. Another one of their needs is teaching their children the Islamic religion to maintain identity as Muslims. For this reason, Islamic schools began spreading out in different states in America to adopt curriculums to meet Islamic standards and modern era variables (Duran & Pipes, 2002). Even though the Islamic religion approach complies with all of the times as the Holy Quran said, the method of claim has become hardened in non-Muslim countries.
The purpose of this paper is to critique a curriculum to develop recommendations for improvement. I choose to explore the American Youth Academy (AYA) curriculum, which is a private Islamic school in a town in Tampa, Florida. AYA pursues a philosophy for high quality international education. AYA adopts the Islamic curriculum which is the ambition of many Arabic and Muslim communities in Tampa. Even though AYA provides paramount services, many concepts in the Islamic curriculum are not compatible with Western countries where Islam is not the official religion. For this reason, AYA faces obstacles in applying the Islamic curriculum at some levels. It needs highlighting to improve it in an optimal way. In other words, this paper is a helpful tool for discovering, discussing, and suggesting ways to serve the Islamic community in the AYA School.
Data
Planning to collect data for this project was not easy, due to the time of the project implementation, which was at the end of the school year. However, the AYA administration was helpful in assisting with all research purposes, because they have faith in serving the Islamic community to the maximum extent. Observations, finding documents, and conducting interviews with school principals were prime tools used to obtain the project data. The following is the result of collecting the data within an entire week.
School Day in AYA
What draws your attention at first glance to the AYA School is its location, which is close to the Mosque where Muslims pray. This is the first factor emphasizing Muslims' identity by connecting the education with worship. The second thing that is extremely noticeable is the standards of modesty in clothing for school staff and students, even in the presence of non-Muslim members. Non-Muslim female staff members are not required to wear hijab, which is a veil for covering the head; however, they must dress modestly. Also, non- Muslim staff members and students are not allowed to wear any religious symbols like a cross, etc. The school contains three buildings, pre/kindergarten, elementary and middle school, and high school with school administration in the main building. Even though the majority of the AYA School community members are Muslims, school policy does not prevent the annexation of non-Muslim members, provided they adhere to the school policy. All school staff and students, Muslims and non-Muslims, use the Islamic greeting "Assalamu Alaikum." This is often used by Muslims around the world even in official letters, and it is often considered the equivalent to "hello" in English and it translates into "peace be upon you." Furthermore, the terms "Mr. or Mrs." are not mutually used among staff members and students. They are replaced with "Brother or Sister" proceeding from all Muslims, as brothers and sisters have a religious meaning, as the Quran states (Al-hujurat 49:10). But AYA respects teachers' requests for addressing them by any other name.
Islamic Subject
Islamic curriculum in AYA is divided into four parts: 1) Quran which is Allah (God) words, 2) Hadith which is a saying or an act or tacit approval or disapproval ascribed either validly or invalidly to the Islamic prophet Muhammad, 3) worshipping, and 4) Aqeedah which conveys meanings of certainty or confirmation. Islamic curriculum studies from kindergarten to high school are confined to the Al-Sunna doctrine, which is the essential perennial source of Islam (al-Ghazali, 2009). Indeed, AYA imports Islamic curricula for elementary and middle school from a specialized company. However, it is more likely, depending on the teachers' diligence and experience, to frame Islamic curriculum for pre/kindergarten. School administration believes that Islamic curriculum for high school, which is imported from Saudi Arabia, in first place does not fit life in the United States due to the diversity in social life, which is different from Middle Eastern countries. For this reason, searching for competent Islamic educational authority that is familiar with the nature of American society becomes necessary. The AYA administration believes that it is AYA's goal to prepare students for the world after they graduate, and it is very important for AYA students to receive a background in a wide variety of topics from the Islamic perspective. This is so that when they are exposed to various topics in college, they will know what Islam says about them and what AYA stresses about respect and understanding and the adoption of Islamic character. Thus, AYA School cooperates with Noor Art American Company which created an entire Islamic school division to fill the needs of Muslim educators around the United States. The Head of School adds that non-Muslim students at AYA must take all classes that Muslim students take. However, per parent request, they are exempted from Salaat (prayer time) and do not receive grades in the Qur'an.
Staff Members
The majority of staff members are Muslims of Arab origin, and most of them were born in United States. The remaining staff members are Hispanic Christians who married Muslims or who had enough background in Muslim and Arabic culture. The Head of School mentioned most applicants who work in AYA, regardless of the Arabs, are Hispanic because of the convergence of customs between the Arab and Hispanic worlds. The AYA Head of School requires all parameters for intensive courses in the Islamic curriculum to pay teachers to integrate Islamic concepts with all other subjects and teaching methods. For this reason, the school administration made this very clear in AYA handbooks and during staff orientation that AYA would not tolerate anyone going against the school's policies. Also, AYA cooperates with Canadian colleges that provide Islamic teacher education programs for establishing parameters in the Islamic curriculum, which extends to six months. In other words, that program will help teachers benefit from Islamic history by striking examples and employing it in various subjects.
Discussion
American Youth Academy School is an important partner in Islamic society in the Tampa area. Its role is not limited to teaching students Islam, but AYA is the main link between Muslims in the community. Even though AYA has limited financial support which is dependent on school fee income and community donations, its efforts increase each year. The diversity in AYA School becomes the administration's motive to treat all students equally. AYA has students and staff members from over 29 countries throughout the world which include: USA – White Americans & African Americans, Puerto Rico, Honduras, Bolivia, Columbia, Venezuela, Mexico, Guyana, Trinidad, West Indies and many other countries. The biggest hurdle that AYA faces is the Islamic background concept for each student or staff member not being the same. In other words, even though the majority of students and staff members are Muslims, they come from different Islamic educational backgrounds, which equates to different Islamic concepts. Thus, AYA administration makes great efforts to prepare teachers to meet AYA School ambitions. Another thing that drains the school budget and disturbs the school's stability is teacher transmission, which leads to the preparation of a new staff of teachers yearly to meet school standards.
In conclusion, even though AYA School gathers Muslims in the community under one roof, its dilemma is still making all Muslims agree on one way of teaching, nurturing, and applying the same Islamic concepts. Diversity is not the difference in color, religion, or nationality, but it is more about people's beliefs. However, the important thing about diversity is how to deal with all the differences without reducing the people's respect.
References
al-Ghazali, M. (2009). The Prophet's Sunnah as the Normative Matrix of Islamic Culture and Society. International Islamic University, Islamic Research Institute, Islamabad.
Duran, K., & Pipes, D. (2002, August). Muslim Immigrants in the United States. Retrieved from Center for Immigration Studies: http://www.cis.org/USMuslimImmigrants
The Holy Qur'an – Araboc Text and English Translation. (2004). (M. Sher'Ali, Trans.) Tilford, Surrey, UK: Islam International Publications Ltd.
Time is precious
don't waste it!
Get instant essay
writing help!
Plagiarism-free
guarantee
Privacy
guarantee
Secure
checkout
Money back
guarantee
Get a Free E-Book ($50 in value)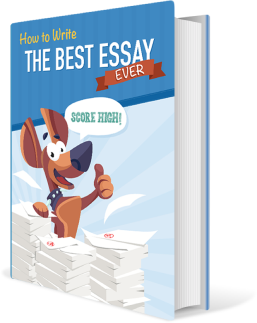 How To Write The Best Essay Ever!