Personal Change Project, Essay Example
Pages: 5
Words: 1430
Essay
This Essay was written by one of our professional writers.

You are free to use it as an inspiration or a source for your own work.
My personal orientation towards change has always been an open one, I've never been a person who's been opposed to change. To me, change is an opportunity to learn something new or learn how to do something different in order to achieve greater knowledge or just to see how something different works. An example of this is the goal of speaking excellent English while inside of the U.S. It's a change that I knew I had to make and I welcomed it.
Personally, welcoming change in areas such as the professional area is welcomed as well because it gives me the potential to learn something new about that job or how to do that job better. I'm a little bit impartial to change in personal relationships because sometimes that is a bit hard to deal with, change in personal relationships means that just about everything changes between me and that person. On the other hand, I do like stability in other kinds of relationships because I like that comfort and I like that things in other kinds of relationships are exactly how I like them and remember them. Adjusting to personal change over the years has given me some perspective on not just my life, but the things in my life that I have to do or must learn in order to live in society. I was always raised to believe that embracing change was the key to living a harmonious life in United States society, there was no way around it. I've seen people resist change and it didn't end well for them because they could not adjust to the changes they had to, any kind of change should be embraced because the changes has a way of making something easier for the person or people.
I can remember a particular past experience with change that affected me in the most upsetting way and it was a change that I didn't particular like because I had to give up something I loved, the experience was not something I saw coming. For several years, I had an arrangement in my living area and that arrangement was changed due to the fact that new people were moving in. This meant that I had to move out of the roomy apartment, which was big enough to house 6 people, and into an apartment that was only big enough to house 3 people. This external change was brought about the landlord who had the 'brilliant' idea to expand the apartment building itself which meant even though my rent was still the same, she was going to be collecting a lot more rent from people hence her making more money.
I got vehemently upset about the change that was made to my living space at first, but after a while I started looking at the bigger picture of the change; it was a 'necessary evil' in order to make room for the other people that were moving in. This change to my living space/apartment made me realize that change is everywhere and it is also an unavoidable part of life, I can say with 100% certainty that there was something, a few things to be learned from this experience.
One of the things that I learned from this past experience that no matter how ready you are about change, you are never truly ready for that change when it comes. The apartment change for example was something that I didn't see coming but I was open to the change once I had a chance to adjust to it, not all change is bad. Another thing I learned from this past experience is that even though change happens to people in different ways, the change doesn't necessarily take what you have away from you; it, in some instances, can make life better. The final thing I learned from this experience is that changes that might seem negative or bad is actually and can be a miracle in disguise.
A change that I'm experiencing right now is the different rules and the adjustment of the different hours of class that exist at my current school in the U.S. Where I come from, going to class was strictly in the morning and I had the rest of the day to do whatever I wanted to which was basically homework along with studying for upcoming tests. I'm very much responding to this change positively because even though I have a few class in the afternoon, I still pretty much have the rest of my day to do whatever it is I want to do. I would usually approach this negatively and try to do whatever I can to get it overturned so I can just have morning classes alone without anything extra, having classes in the afternoon and evening was out of the question with me.
One way I could look at this situation differently is the amount of time that I would have in between my classes because where I come from, I didn't have time to indulge in extracurricular activities or even a meal before my next class so it's a nice change to having classes in the afternoon. Another way of looking at this situation is that I can use the time that I'm not in class to take care of business or run errands around campus like financial aid or classes for the next semester or even getting time to talk to my personal counselor. Adjusting to changes in my class schedule was a bit of a hassle because there was a lot of things that I had to sacrifice like sleep, my morning routine and my old world strict studying regimen.
Well, since I've been going to college here in the U.S, there has been support groups all over campus but I've found that talking to upperclassmen who came from other countries was a good way to get help and advice on how to adjust to the changes around here. I've also talked to my career counselor because she was telling me of her first time at the school I'm attending and the changes she had to undergo in order to get acclimated. So it was good to know that I was not the only one going through these tribulations.
A future change that I would like to make is to get a smaller apartment, since it is just me then there is really no need to have an apartment that's big enough to house more than one person. What makes this change important is the fact that I'll be living by myself until I'm ready to make room for someone else, the only obstacle that I have to overcome within myself is the adjustment to living in a smaller apartment because I've become so used to living in a big apartment with more room than I ever needed. I'm past the contemplation stage, I've moved on to the preparation stage because I'm ready to start preparing to make the change because I've learned that taking your time to adjust to change is going to make it that much harder for me to cope with that change. I've learned that change gets easier the more you adjust to it and embrace it, preparing or being prepared for the change, whatever it may be, will make you better in the long run.
The important factors in determining this future change is that it's only going to be just me living in the apartment so there's no need to have more room than I'll need. The cost to get a bigger size apartment than the one I have such as the rent and the utilities, luckily there was no change to my rent due to my apartment's size the way it is now so getting it smaller will only make my rent go down. Plus, another factor in this is that I have my private space to do my homework in my apartment when I can't find any place to do it on campus; it goes without saying that I was going to end up giving up my big interior apartment eventually if I had to move out and when. Change in my apartment space is a welcome one because rent is consistent with the different changes and I get a break in my finances, so that's good for me.
In conclusion, my approach to future changes in my personal, academic and professional life will be seen as a learning experience. Also, I'll look at it like it's an opportunity for me to learn something new about my surrounding or about society in the U.S.
Time is precious
don't waste it!
Get instant essay
writing help!
Plagiarism-free
guarantee
Privacy
guarantee
Secure
checkout
Money back
guarantee
Get a Free E-Book ($50 in value)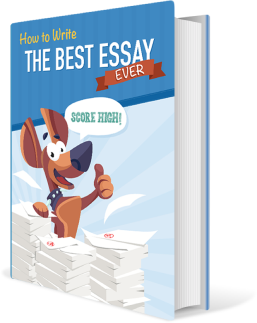 How To Write The Best Essay Ever!