Personal Leadership Manifesto, Essay Example
Pages: 6
Words: 1545
Essay
This Essay was written by one of our professional writers.

You are free to use it as an inspiration or a source for your own work.
It is important for a leader to have a set of skills and smarts that will help them to be as excellent as possible in their leadership role(s). The form of these qualities will change over time and based on the place, but they can be generally supported by a personal set of ideas, rules and values that can be described in a personal manifesto like this one. Over the course of this class I have learned a lot about what qualities are important in a leader and how I can work to make them my long-term strengths. The way that the info was given helped me to think about my current leadership skills in ways that I likely would not have thought about before the class. This is a good example of a greatly valued tool that I will now use in everyday life as well as when acting as a leader.
Before being made aware of it, I was not trying to think outside of "the box", which means that I was judging my own abilities as being greater than they are in reality. When I became aware of this flaw I realized that I needed to correct it if I wanted to become a strong leader because I would not be able to make good judgements of things I need to improve, and I would not think to include "the box" in my mind when I am learning from others about their own skills. By keeping this in mind in group settings, I could avoid setting goals that cannot be met by myself or those who I am leading, even if they may claim to be able to do so. This kind of thinking will be valuable in all leadership roles and I will focus on keeping it through my whole career.
A second important tool for being a good leader is to use personal values that others have to help them make a better connection to their tasks. In the second class we learned about how this can be used in books to motivate people, and it is also a good way to do the same thing in a business leadership role. Finding out what others hold as values is not an easy task because it is a very personal thing to ask about. There are ethics issues that need to be thought about and they change based on the person and place. Sometimes the things that matter most to people is something that can be learned from observing them, other times it takes research, and direct meetings may also be needed. It is dangerous to assume that people have the same values, and the risk is higher now than it ever has been because many different cultures are being grouped together all over the world. Using personal meanings to the gain of a leader is a difficult process that can have great benefits when used right but can also cause a lot of damage when personal lines are crossed. I intend to be careful when using this tool, and to put as much work as possible into learning about the values of those who I lead.
Guest speakers are a great source of new views and ideas that can be a big help to anyone learning about leadership. Getting to watch and listen to someone teach skills at the same time that they are using them makes it easy to get a good idea of both new ideas as well as ways to use them as a leader. Speakers are as useful for businesses as they are for schools, and there is a whole industry built on the positive results that are seen after they visit. If you switch guest speakers with books or websites, then there is still a great amount of information that can be gained from others. Learning from written research is an important way to learn from others, but this basic idea can be lost when we let our personal beliefs influence decisions instead of evidence, or if we are just lazy. Guest speakers and research are two major sources of important ideas and tools for leaders, and I will do my best to use them to the benefit of myself as a leader as well as those who rely on me and/or who I rely upon.
Being able to trust someone is important in any relationship. Without trust there will always be a problem when they try to work together. A leader should be able to rely on those they lead to do their job to the best of their ability. If this trust is not there then the leader will always be distracted by the worry that there will be a problem, which will result in lost brain power, time, and money. In the same way, those who are being led need to be able to trust the person or people leading them or they will be distracted by a lack of belief in the value of leadership decisions. These are just a few examples of the ways that trust are important to being a leader, and I plan to make trust one of the most basic goals of every relationship that I have, including those that are related to being a leader.
Based on the ideas above I have come up with five personal strengths that I will aim to keep strong and steady in all of my experiences as a leader. First I will be sure that I act with total responsibility at all times. This strength is important in most parts of life because it makes sure that things are done when they need to be and with high quality. A leader is responsible to those they lead as well as the people that lead him or her. Also, a good leader will understand that they have a responsibility to their community. This group can include their coworkers, local businesses, and social services. Acting as a responsible leader in all aspects of life sets a good example for everyone and may motivate those you lead who see you outside of the workplace. I believe that this quality is also important to be a generally good person, and I will continue to make responsibility one of my strongest qualities through all of the roles in my life.
Another strength that I have found to be valuable in almost all parts of life is positivity. Even in the most horrible situations a positive attitude can help both the person with it and people who are around them. Of course it is important to keep the positivity to a level that is acceptable at the time, so you would not want to tell jokes at a funeral, but being warm and friendly instead of sad and hidden would be a good way to still be positive. I try to be a good amount of positive all the time because it rubs off on others and makes me feel good. Negative thoughts are more likely to distract someone instead of motivating them, so keeping them away from work is very important.
Being positive is not always easy and everyone has bad days, but having belief in personal values is another strength of mine that helps to keep my attitude up. I am very aware of the things that I value most in life, like peace, happiness, and love, and by focusing on these things I can always find something to be positive about. Values also act as a guide for me to judge how my decisions as a leader will impact others, since all of my most important values involve other people. I will always use my values in this way, but the exact form of the values themselves might change from time to time as I gain more life and leadership experience. Also, they are a source of motivation through the whole leadership process as long as my decisions are made with the values in mind.
Focus is a needed skill when doing just about any task. In leadership roles focus has to be kept on many different things at once. It takes focus to make good decisions and evaluations. Knowing our own abilities takes focus, and it avoids wasting time for everyone. I value focus as a personal strength because it applies to any task in life. Focus also helps a leader set goals, and is needed for all meetings in order to learn and give as much as possible. I will continue to keep focus in every activity and for this ability to stay strong.
Lastly, but maybe most importantly, is the personal strength of keeping harmony. This strength may be my most powerful because I have always thought that conflict is the most damaging part of life in all cases. Conflict causes suffering and should be prevented or avoided whenever possible. Different opinions are great and help to make advancements in every part of research, but they do not need to be argued about in an aggressive way because it makes people emotional, not rational, and not productive (Cheng, 2011). Harmony will always be the top goal for me as a leader.
Reference
Cheng, C. Y. (2011). Confucian global leadership in Chinese tradition: classical and contemporary. Journal of Management Development, 30(7/8), 647-662.
Time is precious
don't waste it!
Get instant essay
writing help!
Plagiarism-free
guarantee
Privacy
guarantee
Secure
checkout
Money back
guarantee
Get a Free E-Book ($50 in value)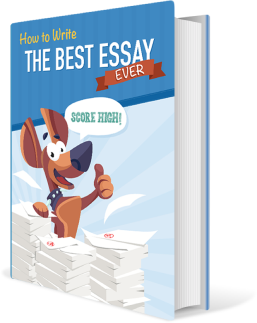 How To Write The Best Essay Ever!