Home
/
Research Paper
/
Personality Traits of Emily in "I Stand Here Ironing", Research Paper Example
Personality Traits of Emily in "I Stand Here Ironing", Research Paper Example
This Research Paper was written by one of our professional writers.

You are free to use it as an inspiration or a source for your own work.
Introduction
Today, many psychologists believe that birth order allows individuals to develop certain characteristics. Ha and Tam examined whether or not birth order of children impacts familial sentiment, intelligence, and other personality traits. One of the related theories, the confluence hypothesis found a relationship between academic achievement and the intellectual environment of the family. At the same time, Ha and Tam  (29) highlights that "Familial intellectual environment decreases in respond to increased family size". This could be an impact that is clearly visible in the story "I Stand Here Ironing" (Olsen). The authors created a comprehensive research, and found that there was no significant difference between different birth order children's personality and academic achievement. However, it is likely that attitude and social skills are highly affected by birth orders, as it is suggested by Olsen.
Personality Analysis
In the short story, "I Stand Here Ironing", written by Tillie Olsen, Emily is described as an agreeable child, who is considerate towards her mother, and "does as she is told". She does not throw tantrums, like her younger siblings, and quietly accepts that she needs to go to nursery, or away to relatives, therefore, she develops into a responsible "little adult" at an early age. In the story, Olsen (3) states that "She had to help be a mother, and housekeeper, and shopper". This type of responsibility makes children grow up quicker and develop a higher level of independence than others. Therefore, it is likely that the upbringing and family environment had an impact on Emily's personality development. Emily is 19 years old now, and she is an independent woman. Her mother feels guilty for sending her away at an early age, and not having time for her at an early age. For five years, Emily only had her mother, caregivers, and relatives she stayed with  to connect with. After the new baby was born, she needed to go away due to ill health, and could not build a bond with her sister.
First-Born Child Characteristics
In the case of Emily, I believe that she undoubtedly have a typical characteristics or personality as a firstborn child and she should be admired what she experienced. According to the Birth Order Bulletin, first-born children are reliable, self-sacrificing, self-reliant, loyal, and people pleasers. These characteristics are certainly relevant in the case of Emily, who is able to reflect on other people's actions, stand on the stage in a confident way, and entertain people. She grew up without older siblings, therefore, she could only rely on her own resources. Without older, experienced brothers or sisters introducing her to the world of school and communities, she becomes a lonely child without any "best friends".
Is Emily the typical first-born child?  She obviously comes under as the typical first-born child due to some reasons. According to the Birth Order Bulletin (3), "Firstborns often feel they had to "toe the mark" while younger siblings had it easier, at least to some degree". This leads to self-reliance and jealousy. Emily was more jealous than Susan. Correctly, Emily had jealousy to Susan against differences of appearance and personality. Emily was a skinny and dark-haired girl, who was shy and withdrawn, whereas Susan was a golden- and curly-haired and chubby girl who was open with everyone. Hence, Susan was able to get more attention for the mother; she stole the jokes Emily made, and used them in order to get applause. The personality characteristics of Emily, however, prevented her from confronting her sister. She simply sat there quietly, listening. Thereby Emily deeply felt animosity toward Susan and kept this feeling in her mind. Further, she believed that she was not loveable, as she developed a self-consciousness about her academic achievement, social life, and appearance. She measured herself against her siblings and peers. She only managed to overcome low confidence when she started acting and saw how others appreciated her jokes.
Confidence And Anxiety
According to Buunk, "jealousy was not at all related to egoism and dominance, but very consistently related to neuroticism and social anxiety."(1001). The family environment also played a role in Emily's personality development. Her father left before her first birthday, while her mother's second partner (the father of her siblings) stayed. For a young child, this could have indicated that she was less loveable than  her brothers and sisters, and this must have affected her confidence, making her anxious.
Admirable Characteristics
Resilience is one of the most adorable characteristics of Emily. She – unlike many children would have – did not complain about the unfriendliness of the teachers at the nursery, being moved around, or the treatment at the convalescent home. She was an agreeable and responsible child, who understood that her mother had to earn a living, and the best way she could help her was to comply with her requests. She was sickly, and was called slow learner in school, but she developed her talent as a comedian, winning a prize and becoming a celebrated entertainment in the local community.
Conclusion
The "I Stand Here Ironing" represents how first-born children can develop resilience, a responsible and mature attitude, due to the lack of support from older siblings. Emily is a true representation of a first-born child: self-sacrificing, reliable, and serious.
Works Cited
Buunk, Bram P. "Personality, birth order and attachment styles as related to various types of jealousy." Personality and Individual Differences 23.6 (1997): 997-1006.
"Birth Order" Family Issues Facts, Bulletin #4359 1914. <http://www.ccedelaware.org/libraries/he_info/birth_order.sflb.ashx
Ha, Tshui Sun, and Cai Lian Tam. "A study of birth order, academic performance, and personality."International Conference on Social Science and Humanity, IPEDR. Vol. 5. 2011.
Olsen, Tillie, . I stand here ironing. ProQuest LLC, 2002.
Stuck with your Research Paper?
Get in touch with one of our experts for instant help!
Messenger
Live chat
Time is precious
don't waste it!
Get instant essay
writing help!
Plagiarism-free
guarantee
Privacy
guarantee
Secure
checkout
Money back
guarantee
Get a Free E-Book ($50 in value)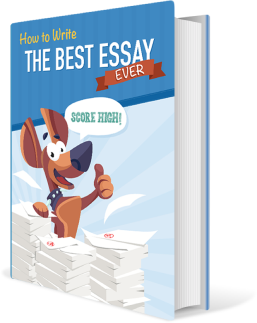 How To Write The Best Essay Ever!