Pharmaceutical Pricing, Research Paper Example
This Research Paper was written by one of our professional writers.

You are free to use it as an inspiration or a source for your own work.
The pricing of pharmaceuticals is a complex matter in the United States. The cost of developing and marketing pharmaceuticals does not meet the demand for the prices. Stakeholders involved in the process of pricing pharmaceuticals include the pharmaceutical companies, the government, insurance companies, hospitals, and other professional groups (Bishop & Lexicon, 2013). Government and healthcare institutions work hard to ensure the safety and affordability of pharmaceuticals for individuals. However these measures can interfere with the ability of the pharmaceutical companies to make a profit, which can cause them to increase the price of their products. The purpose of this paper is to better understand how the price of pharmaceuticals is influenced by the economy, healthcare providers, insurance companies, and patients.
Determinants of Pharmaceutical Prices
Initially, the prices of pharmaceuticals are determined by the manufacturers. The price includes the cost of supplies, research, time, and marketing. The amount which the pharmaceutical companies are actually paid is determined by many factors. Health insurance companies influence the pricing because they decide the amount patients pay out-of-pocket for their prescriptions. If the cost of theis too high, patients may opt for generic medications.
The Food and Drug Administration (FDA) is the government agency which improves and regulates the safety and efficacy of medicine in the United States. To be marketed with FDA approval, pharmaceuticals must pass a series of testing and reviews to ensure that they are both safe and effective. A pharmaceutical must first be tested in animals, and then humans with the standard phases 0, I, II, and III stages (Hooper, 2008). The testing process is expensive and may take between 10 to 15 years. While this prevents many tragedies, it also increases the cost of pharmaceuticals. This can be stressful to pharmaceutical companies, for many reasons. Patents are issued for 20 years and a drug may spend up to 15 years in testing process. If a drug does not pass the testing, then the pharmaceutical companies can lose a lot of money. Part of the cost of developing a drug includes the cost of capital, or the out-of-pocket cash and time spent for the clinical trials to take place. The cost of capital is higher for the longer the delay between cash expended and revenues generated (Hirsch & Schulman, 2013).
Other government programs influence the price of pharmaceuticals. Medicare and Medicaid have the power to refuse a pharmaceutical if the price is too high. If the prices for a pharmaceutical are not acceptable, then these organizations have the power to deny individuals access to the drug. A monopsony power, or monopoly on the buyer's side, is created in order to get a better price on the pharmaceutical (Hooper, 2008). The monopsony occurs in countries with a socialized form of healthcare. Another way governments can reduce prices is that they can threaten companies with compulsory licensing, breaking a patent.
Other industries which regulate the price of pharmaceuticals include managed-care organizations (MCOs), insurance plans, and hospitals. Managed care plans and insurance companies are able to obtain pharmaceuticals at discount prices; pharmaceutical companies would make no money and suffer a loss in revenue if managed care plans and insurance companies decided not to purchase them. Because people with insurance often do not pay retail price for pharmaceuticals, the demand for brand-name drugs remains high, while the risk of spending too much money is decreased. By using their insurance, individuals may be less likely to choose generic drugs. Out-of-pocket expenses can also be reduced when individuals use their coinsurance to pay for the desired drug. Unfortunately, the full cost of the pharmaceutical usually falls on those without insurance (Hooper, 2008).
Price Reduction
Manufacturing a pharmaceutical is relatively cheap. But in order for pharmaceutical companies to profit or simply to "break even," the pricing of the drug must be higher than its production costs. Price discrimination charges a higher fee for those who are willing and able to pay, while allowing those who cannot afford the product to receive the pharmaceutical at a reduced fee. This price segmentation occurs when people in developed countries, such as the United States are charged a higher price for the same medication than those in poorer countries, such as South Africa.
Another way to reduce the cost of capital and the pricing of drugs is to better target the patient population with market segmentation. Reinke (2013) discusses how instead of advertising to the masses with general marketing strategies, pharmaceutical companies can target individuals with certain biomarkers that will predict a favorable response to a specific medication with a decreased risk of an adverse event. The cost of advertising is less and the time spent in clinical testing can be used more efficiently. Since the intended population would be more concentrated, the pharmaceutical would have a better chance at passing through the clinical trials and receiving FDA approval.
In 1995, the World Trade Organization adopted the Trade-Related Aspects of Intellectual Property Rights (TRIPS) by which pharmaceutical companies can protect their intellectual property rights through patents. These patents ensure pharmaceutical companies sole manufacturing rights for up to 20 years. When the revenue exceeds investment costs, pharmaceutical companies are better able to research and develop new drugs. The FDA and other government organizations can complicate patents for pharmaceutical companies by having them go through extensive clinical trials. Vernaz, Haller, Girardin, Huttner, Combescure, Dayer, Muscionico,&Salomon (2013)note how pharmaceutical companies circumvent these regulations by "evergreening" their products. They are able to extend their monopoly by slightly changing the formula of their product, so the patent can be extended. If a patent lasts 20 years and companies spend 15 in clinical testing and trials, then the pharmaceutical companies have only five years for their product to be on the market. If a patent for a particular pharmaceutical is about to expire, the drug company can slightly change its chemical make-up and produce a form of the drug which releases more slowly into the system. However, when pharmaceutical companies implement these evergreen strategies, the overall cost of healthcare is increased, which can contribute to the promotion of generic drugs.
Generic Pharmaceuticals
Though generic drugs are not the brand-name, they are considered the drug's bioequivalent. Generic drugs are 20-90% less expensive than brand-name products and provide mainstream pharmaceuticals with strong competition (Dunne,S., Shannon, Dunne, C., & Cullen, 2013). Part of reason for their decreased price is that not as much time and money is spent on clinical trials. If the active ingredients have been tested already, then there is a better chance of the drugs receiving FDA approval.
While there is no easy answer to better regulating the price of pharmaceuticals, there can be a better understanding as to why the prices of the drugs is so high. Prices are high because so much money is required for testing, research, and marketing. Though the strict standards are necessary to ensure safety, pharmaceutical companies need to make a profit so they can continue to manufacture medicine to help individuals. When so many stakeholders are involved, it can be difficult to please everyone. If stakeholders can learn to work better with one another, then more patients will be able to receive the benefit.
References
Bishop, D., &Lexchin, J. (2013). Politics and its intersection with coverage with evidence development: A qualitative analysis from expert interviews. BMC Health Services Research, Retrieved from http://www.ncbi.nlm.nih.gov/pmc/articles/PMC3599546/
Dunne, S., Shannon, B., Dunne, C., & Cullen, W. (2013). A review of the differences and similarities between the generic drugs and their originator counterparts, including economic benefits associated with usage of generic medicines, using Ireland as a case study. BMC Pharmacology & Toxicology, 14(1), Retrieved from http://www.ncbi.nlm.nih.gov/pmc/articles/PMC3579676/
Hirsch, B., & Schulman, K. (2013). The economics of new drugs: Can we afford to make progress in a common disease?. American Society of Clinical Oncology, Retrieved from http://meetinglibrary.asco.org/content/286-132
Hooper, H. (2008). Pharmaceuticals: Economics and regulation. In The Concise Encyclopedia of Economics (2nd ed.). Liberty Fund, Inc. Retrieved from http://www.econlib.org/library/Enc/PharmaceuticalsEconomicsandRegulation.html
Reinke, T. (2013). Specialty pharmacy management adjusts to new financial realities. Managed Care, 22(4), Retrieved from http://www.managedcaremag.com/linkout/2013/4/13
Vernaz, N., Haller, G., Girardin, F., Huttner, B., Combescure, C., Dayer, P., Muscionico, D., & Salomon, J. (2013). Patented drug extension strategies on healthcare spending: A cost-evaluation analysis. PLOS Medicine, 10(6), Retrieved from http://www.plosmedicine.org/article/info:doi/10.1371/journal.pmed.1001460
Stuck with your Research Paper?
Get in touch with one of our experts for instant help!
Messenger
Live chat
Time is precious
don't waste it!
Get instant essay
writing help!
Plagiarism-free
guarantee
Privacy
guarantee
Secure
checkout
Money back
guarantee
Get a Free E-Book ($50 in value)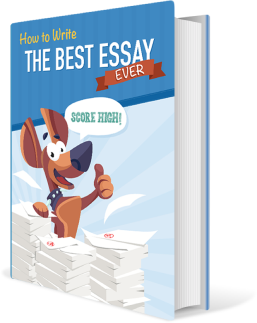 How To Write The Best Essay Ever!