Philosophies and Theories of Education, Essay Example
Pages: 7
Words: 2013
Essay
This Essay was written by one of our professional writers.

You are free to use it as an inspiration or a source for your own work.
Introduction
Childhood education has progressed exponentially since the Puritans passed the Old Deluder Satan Law in 17th century colonial America and education was rudimentarily designed to teach students the most basic reading skills, arithmetic, and how to write their names (Sadker & Zittleman, 2009, p.140). The use of information gathered through research regarding early childhood cognition and various learning theories has made it possible to engineer curriculum and programs that will specifically cater to the needs of the student, producing happier, healthier, smarter children capable of performing up to their aptitude levels. Teacher-based philosophies adhere more to traditional instructional methods, focusing solely on core curriculum, academia, and scholastic achievements with the intention of the instructors being models of social acceptability (Sadker & Zittleman, 2009, p.200). In contrast, student-based models use flexible methods that include academic material, social, political, and economic studies, and the study of self to stimulate students into becoming active lifelong learners and allows students to learn at their own pace (Sadker & Zittleman, 2009, p.200). The major educational philosophies and theories are Idealism, Pragmatism, Post-modernism, Realism, Existentialism, Progressivism, Perennialism, Behaviorism, Critical theory, Essentialism and Constructivism and this paper will give a brief description of the central ideas of each of the listed philosophies and theories of education and indicate its impact on education.
Behaviorism
Influential behavioral Child development theorists include Ivan Pavlov, B.F. Skinner and James B. Watson were of the belief that children have different thinking patterns as compared to adults and, in proposing the stage theory of cognitive development, they held that children played active roles in getting knowledge about the world. His behavioral theories stipulate that personalities are molded depending on which actions and behaviors are encouraged or discouraged during childhood and all other motivation aspects present become associated with the operant (Lefrancois, 2011). B. F. Skinner dealt with children's observable behaviors and believed that their development is a reaction towards punishment and reward, reinforcement and stimuli (Morrison, 2009). This theory is significantly different from other child development theories because it does not consider feelings and internal thoughts but focuses more on how experiences shape children's identities (Powell, 2009). Behaviorist theorists believe that human actions are the results of conditioned responses to direct or indirect stimuli and these behaviors can be changed or altered by applying new stimuli that will supplant the old ways the individual is accustomed to (Lefrancois, 2011). However, Skinner explains these changes in behavior are a reaction of the behavior's consequences and not on associations that might be formed between stimuli as a function of their co-occurrence as demonstrated in classical conditioning (Lefrancois, 2011).
Constructivism
Jean Piaget crafted the constructivist view in the 1920s because he saw children as individuals that interacted with their environment and constructed their own intellect (Decker, Decker, Freeman, & Knopf, 2009). Constructivists directly challenge behaviorists' beliefs and view genetic makeup and environment, as in nature and nurture, equally important in shaping development, describing their developmental process as a step-by-step phenomenon (Morrison, 2009). This perspective views childhood development as the result of their experiences with objects and contact with people in addition to the way in which the individual interprets, recognizes, or modifies experience (Mossler, 2011). Vygotsky's theoretical views complimented the constructivist views detailed by Piaget, which emphasized socially constructed knowledge, and he also felt that the initial learning begins on the social plane with learners being guided by the instruction of others (Decker, Decker, Freeman, & Knopf, 2009). Learning is permanently imbued with their social origins and cognitive development occurs in a social-cultural context (Decker, Decker, Freeman, & Knopf, 2009).
Idealism
The philosophical views of idealism contend that ideas are the only true reality, the only thing worth knowing and encourages students to search for truth, beauty, and justice that is enduring and everlasting (Cohen, 1999). This perspective was created by Plato and the primary focus is on conscious reasoning in the mind and the aim of education is to discover and develop each individual's abilities so that they can better provide society with their full moral excellence (Cohen, 1999). The curricular emphasis is subject matter of mind, such as philosophy, literature, history, and religion and teaching methods focus on handling ideas through lecture, discussion, and Socratic dialogue, which is a system of teaching that uses questioning to help students discover and clarify knowledge (Sadker & Zittleman, 2009). Instructors using this method encourage their students to develop character by imitating their examples and heroes and to use introspection, perception, discernment, and comprehensive logic to bring to consciousness the forms or concepts that are dormant in the mind (Decker, Decker, Freeman, & Knopf, 2009).
Pragmatism
Pragmatism is also called experientialism and this perspective only considers things that are experienced or observed to be real and that reality is perpetually changing (Sadker & Zittleman, 2009). This educational perspective assesses that individuals learn best by applying their experiences and thoughts to problems as they occur (Morrison, 2009). Students are encouraged to view the universe as an dynamic new frontier and that there are no absolute truths, only certainties derived from the teaching that thought must result in deed, instead of lingering in the mind and produce indecisiveness (Decker, Decker, Freeman, & Knopf, 2009). These approaches are often applied in conjunction with progressive philosophies and learner adaptive environments (Morrison, 2009). Pragmatists teaching methods focus on hands-on problem solving, experimenting, and projects, often having students work in groups with curriculum that allows multiple disciplines to teach students how to focus on solving problems in an interdisciplinary way (Decker, Decker, Freeman, & Knopf, 2009). Pragmatists believe that learners should apply their knowledge to real situations through experimental inquiry instead of teaching organized bodies of information to new learners (Sadker & Zittleman, 2009).
Post-modernism
Postmodernism has become an accepted belief in educational theory, particularly in feminist educational theory, contrary to Marxism and liberalism theoretical notions, challenging inequalities and the deepening of the rule of capital in all areas of social life (Hill, McLaren, Cole, & Rikowski, 1999). This theoretical perspective establishes a sterile theoretical impasse with no political program for transformative change (Hill, McLaren, Cole, & Rikowski, 1999). Recently, this educational view affected modes of 'reflective' teacher practice, which poses a particular challenge to those viewing education as a resource for social equality and democracy. (Hill, McLaren, Cole, & Rikowski, 1999)
Realism
Realists believe that reality exists outside of the human mind and the crucial actuality is the world of physical objects, with the primary focus on the articles (Bayala, 2007). Aristotle is called the father of both realism and the notion that truth is objectively based on what can be observed (Bayala, 2007). The realist curriculum highlights the thematic matter of the somatic realm, particularly science and mathematics, using the teacher to establish and portray information methodically within a field, demonstrating use of criteria in making decisions (Berk, 2008). Teaching methods concentration on mastery of facts and basic skills through demonstration and recitation, allowing students to exhibit their ability to think critically and scientifically, using observation and experimentation (Bayala, 2007). Character is established by teaching the rules of conduct and curriculum should be scientifically advanced, uniform, and discipline based (Decker, Decker, Freeman, & Knopf, 2009).
Existentialism
Existentialists' theory lies subjectively within each human being, giving the physical world no intrinsic meaning outside of human survival and individual choice rather than external standards are fundamental (Sadker & Zittleman, 2009). In this theoretical perspective, life precedes any definition of self and we are therefore defined by our relationship to that existence, as determined by the choices we make (Cohen, 1999). From an educational perspective, the theme of existentialist classrooms are typically based on individual preferences and teachers view the individual within a collective scope in which the student must challenge others' opinions to illuminate their own (Sadker & Zittleman, 2009). Character growth accentuates personal accountability for choices and solutions are based internally, not on external factors, and students are encouraged to look at life from their unique perspective based on their learning experiences. Teachers basing methods on existentialist are against viewing students as items to be quantified, tracked, or homogenized, which is why many teachers want the scholastic process to concentrate on building chances for self-direction and self-actualization within the student, rather than the curriculum content.
Progressivism
Progressivists believe that education should focus on the child holistically, instead of on the curriculum or the teacher and the educational philosophy emphasizes that students should test ideas by active experimentation (Sadker & Zittleman, 2009). Learning is rooted in the questions that result from experiencing the world actively, not passively, so that the learner grows into a problem solver and thinker creating meaning through their individual experience in the physical and cultural context (Decker, Decker, Freeman, & Knopf, 2009). Effective teachers deliver experiences so that students can learn by doing. Curriculum content is derived from student interests and questions. The Progressive education philosophy was established in America by John Dewey during the mid-1920s through the mid-1950s and his doctrines expressed his desire for schools to improve the way of life of our citizens through experiencing freedom and democracy in schools (Sadker & Zittleman, 2009).
Perennialism
Perennialist's seek to ensure that students acquire an understanding about the ideas of society and the potential for such ideas to solve problems in any era (Decker, Decker, Freeman, & Knopf, 2009). The focus is to teach ideas that are perpetual to search for enduring truths which are constant since the natural and human worlds at do not change. The demanding curriculum focuses on attaining cultural literacy, stressing students' growth in enduring disciplines and emphasizes the great works of literature and art as well as the laws or principles of science (Sadker & Zittleman, 2009).
Critical theory
Founded by Theodore Brameld, critical theory is also known as social Reconstructionism and emphasizes the acknowledgement of social questions that look to create a better society and worldwide democracy (Cohen, 1999). Reconstructionist educators focus on a curriculum that highlights social reform as the aim of education and recognized that education was the way to prepare people to create this new social order (Bayla, 2007). Critical theorists and social Reconstructionists believe that social orders must be changed to overcome domination and improve human conditions by using teaching and learning as a process of review in which the child must invent and reinvent their environment Cohen, 1999). Social Reconstructionist and critical theorists use curriculum to focus on student knowledge and taking social action regarding real problems, such as violence, hunger, international terrorism, inflation, and inequality (Bayla, 2007).
Essentialism
Educational essentialism is a theory that states that children should learn the traditional basic subjects and that these should be learned thoroughly and rigorously (Decker, Decker, Freeman, & Knopf, 2009). An essentialist program normally teaches children progressively, from less complex skills to intricate, and usually teaches some set subjects similar to Reading, Writing, Literature, Foreign Languages, History, Math, Science, Art, and Music. William Bagley was an important historical Essentialist (Sadker & Zittleman, 2009). Essentialism is related to the cultural literacy movement, which advocates the teaching of a core set of knowledge common to (and assumed to be possessed by) members of a culture or society
References
Bayla, M. (2007, July 05). The five key educational philosophies. Helium, Inc. Retrieved from http://www.helium.com/items/424989-the-five-key-educational-philosophies
Berk, L. (2008). Infants, children, and adolescents (6th ed.). Boston: Allyn and Bacon.
Cohen, LeoNora M. (1999). Philosophical Perspectives in Education. OSU – School of Education. Retrieved from http://oregonstate.edu/instruct/ed416/PP4.html
Decker, C., Decker, J., Freeman, N., and Knopf, H. (2009). Planning and administering
early childhood programs (9th ed.). Upper Saddle River, NJ: Pearson.
Hill, D., McLaren, P., Cole, M., & Rikowski, G. (1999). Postmodernism in Educational Theory: Education and the Politics of Human Resistance. London, England: Da Costa Print.
Kilpatrick, W.H. (1941, November). The Case for Essentialism in Education William C. Bagley (1874-1946). Today's Education: Journal of the National Education Association 30(8): 231—232.
Labaree, D.F. (2005, February). Progressivism, Schools and Schools of Education: An American Romance. Paedagogica Historica, 41(1&2), 275–288.
Lefrancois, G. (2011). Psychology: The Human Puzzle. San Diego, Bridgepoint Education, Inc. https://content.ashford.edu
Morrison, G. S. 2009. Early childhood education today. New Jersey: Pearson Education, Inc.
Sadker, D.M., & Zittleman, K.R. (2009). Teachers, schools, and society: A brief Introduction to education (2nd ed.) [with CD and Reader] . New York, NY: McGraw Hill.
Time is precious
don't waste it!
Get instant essay
writing help!
Plagiarism-free
guarantee
Privacy
guarantee
Secure
checkout
Money back
guarantee
Get a Free E-Book ($50 in value)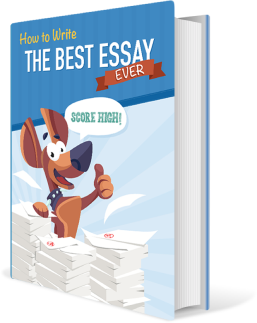 How To Write The Best Essay Ever!