Piggyback and Containers, Research Paper Example
This Research Paper was written by one of our professional writers.

You are free to use it as an inspiration or a source for your own work.
As international trade has become more prevalent in society, the need for perfecting multimodal operations has evolved. Ultimately, companies attempt to make the most amount of profit by determining how they can acquire goods for the cheapest prices in addition to how these goods can be transported cheaply and efficiently. Multimodal operations require that goods be transported through at least two means of transport, which could include by rail, sea, and/or road (DeBoer, 1992). This allows organizations to create products using raw materials from a variety of locations and accomplishing various components of the manufacturing process in diverse localities. Multimodal operations can therefore be used in order to optimize business practices to help produce goods for less expense or to ensure that the final product is assembled in a local area.
Multimodal operations originated as a consequence of technological developments and the tendency towards international trade. In the modern world, trade is seen as a primary means by which countries can improve upon their economic situations. As a result, developed countries are able to maintain their economic power by trading goods and services with foreign entities. Furthermore, many developing nations are attempting to become involved in the international trade process in order to support their economic development. Historically, multimodal operations have become necessary primarily due to the increase in multinational corporations that are present in the world today (McKenzie et al., 1989). Since these organizations have headquarters across the world and aim to reach markets in many different countries, multimodal operations are used in order to ensure that their products can be created and delivered efficiently. Furthermore, these operations allow companies that are only located in one geographic region to create their products for less cost, which ultimately allows them to earn more profit in the long run.
While multimodal operations have been beneficial for many different companies around the world, the specific practices enforced by these organizations have needed to change significantly after considering the September 11 terrorist attacks. Prior to this terrorist act, there was little need to examine the cargo on ships, trains, and trucks and it was generally held that these items were being shipped for the purposes of economic development. However, following September 11, these imports and exports have been subject to new regulations. The items being sent must be well-documented and the products can be searched if deemed necessary. This purpose of this is to determine whether there is an illegal transfer of goods between different groups or individuals, which has in turn required companies to adhere to tighter regulations when shipping their own legal goods. As a consequence, multimodal operations have become less effective over tine because while the method was originally designed to help organizations create and ship goods more efficiently, certain aspects of the process will require this to take more time. Companies that use one transportation option may therefore stand to benefit because their goods only need to be examined once, rather than repeatedly as they are transferred to different methods of transportation. Therefore, while multimodal operations will continue to have some level of value, there is less of a clear advantage that can be derived simply from using these techniques and it is important for organizations to complete more thorough calculations that will allow them to gain an understanding of whether participating in multimodal operations would be preferable over the available alternatives.
In the modern setting, there are many advantages and disadvantages associated with multimodal operations. As mentioned previously, an important advantage of this method is that goods could be transported quickly and cheaply. However, a relevant disadvantage of this process is that its successful use requires managers to create detailed calculations of the path that their goods will travel. It is important for them to consider various aspects of the process, such as which materials could be acquired from which locations, and from this point where they could be transferred to for further processing. As a consequence, there are many different possibilities affiliated with the mapping for multimodal operations. Considerations must not only involve the type of product, amount of product, and distance to shipping destinations, but the type of transportation used and the related expenses are considered important as well. Many companies use multimodal transportation in order to save money on their shipping expenses, therefore creating a higher extent of net profit. Furthermore, these practices allow them to ship goods more quickly, which in turn improves upon consumer trust and enhances profit. Thus, multimodal operations could be considered to be a complex process in many instances and it is the responsibility of the individual organization to determine if such practices would be profitable or if they should be forgone in favor of conventional shipping methods.
In order for companies to maximally benefit from the use of multimodal operations, it is important for them to consider the variety of options that are available to them for these practices. As a consequence, multimodal research is a popular topic among government agencies and universities because there are many ways that businesses and governments can refine these operations in order to maximize its profitability. The United States government agency that is responsible for such research is the Research and Innovative Technology Administration (RITA) within the U.S. Department of Transportation (USDOT). This organization has pioneered a development and technology planning team, which facilities research between different institutions. There is a high degree of stake in the development of such programs because the ability to transfer goods efficiently and effectively will ultimately allow for the economic development of the nation. Therefore, these research institutions are determining how the multimodal operation process could be modified by applying interventions to systems to determine whether these alterations would be able to increase quality of the results seen. In this sense, the use of multimodal operations could be said to serve as an advantage because there are many different opportunities that companies have under this system to modify their practices to make them more effective. While it may take some time for a company to determine what works for it, once this practice is modified, it is expected that their business and profitability will increase.
Critics of multimodal operations believe that it is better to avoid them altogether because the various transportation companies are independently owned, which would create a conflict when they are used non-exclusively (European Intermodal Association, 2005). For example, unimodal transportation methods are conventionally owned by a single entity, such as the government. Therefore, trade rules can be established by these institutions, which becomes problematic when an organization wishes to use two transportation organizations that operate according to a very different list of rules (Sydney, 1846). As a result, the liability of the organization differs according to the form of transportation used. This problem has been termed the "network principle". When different rule sets exist at one time and work to direct the same process, the carrier or organization could be liable for a breach of contract. However, the requirements of this contract breach would be different for each transportation organization. It is therefore important for organizations that wish to utilize multimodal transport to determine which transportation companies they should work with on this basis. Generally, it is advantageous to work with agencies that operate according to a similar set of rules so that there is no doubt of the laws guiding the operation. Furthermore, these rules should be recorded and enforced to prevent against any unnecessary legal trouble.
Some professionals argue that the best way to determine the efficiency of multimodal operations is to determine the shortest geographical distance between delivery locations. For example, ocean travel could be made more efficient by taking the most direct route between countries. Therefore, organizations that wish to accomplish this need to preferentially partner with transportation organizations that are willing to make a direct trip in lieu of stopping at other ports on the way. However, it is important to balance this method with cost. While it is more efficient in terms of time to ship directly, this process is often more costly because it prevents the shipping company from being able to acquire more profit along the way. Other studies claim that it is more important to determine how cheaply raw materials could be acquired and assembled into a finished product (Lewandowski, 2014). As a result of this belief, a large deal of manufacturing is done in China, when the products are shipped to a nearby location for the finishing touches, and then shipped back to the country in which it will be sold. However, it is important to consider that a combination of time and cost is needed to create an efficient multimodal operations model and that all of these factors need to be related back to profitability.
While there are many distinct advantages and disadvantages associated with multimodal operations, it is important to consider that companies can use these processes in order to achieve many distinct means. Furthermore, these processes may not be considered ideal for all organizations involved. As a consequence, multinational organizations often take advantage of the fact that they have a large number of employees and dedicate the calculation of these operations to entire departments. Since there is a lot of model testing to be done for each product to be sold, these operations could be considered expansive at times (Solomon, 2007). Furthermore, once an initial multimodal operations model is proposed, these researchers must constantly study it and refine it to determine if it can be made more effective. Therefore, these teams are not only required to make predictions, but also to perform original research and to determine which interventions can be applied, if any, to refine current practices.
The importance of multimodal operations will continue to grow in the future, as more nations are becoming concerned with a need to compete in the global market place. For example, several decades ago, China was not heavily involved in the trade process. Now, however, it is one of the world's leading manufacturers and exporters. As a consequence, it is now one of the world's leaders in trade and its economy has strengthened significantly due to the trade decisions it has made. Likewise, many corporations and businesses in the United States aim to remain competitive in light of these new countries and have made efforts to increase their productivity. Multimodal trade will allow them to quickly and effectively become involved with people in new markets across the world. As organizations aim to expand, multimodal operations will become an important way for them to achieve their desired reach. Therefore, is likely that these practices will increase in the future despite the enhanced regulation that they will become subject to.
In conclusion, multimodal operations allow trade to become more efficient. They have developed from the need for multinational corporations to develop their products more cheaply and to help them increase their reach to clients around the world. While a lot of work needs to be done in order to calculate the best trade route, multimodal operations significantly increase the profitability of organizations compared to unimodal operations. Many businessmen and researchers conduct studies to determine how multimodal operations can be refined to generate more profit in a variety of scenarios. The government has supported this need, as it would benefit from enhanced shipping operations overall. It appears that the use of multimodal operations helps strengthen a nation's economy. Since businesses are profiting, it is likely that multimodal operations will continue to expand in the future as a result of their value. As countries wish to grow, they will be required to become involved in the use of this helpful technique.
References
DeBoer, David J. (1992). Piggyback and Containers: A History of Rail Intermodal on America's Steel Highway. San Marino, California, USA: Golden West Books. ISBN 0870951084.
European Intermodal Association. (2005). Intermodal Transport in Europe. EIA, Brussels. ISBN 90-901991-3-6
Lewandowski, Krzysztof. (2014). Czechoslovak activity to prepare European norms for containers before the Second World War. Acta Logistica, 1(4): 1–7.
McKenzie, David R.; North, Mark C.; Smith, Daniel S. (1989). Intermodal Transportation: The Whole Story. Omaha, NE, USA: Simmons-Boardman. ISBN 0911382097.
Sidney, Samuel. (1846). Gauge Evidence: The History and Prospects of the Railway System. Edmonds, London, UK. No ISBN.
Solomon, Brian. (2007). Intermodal Railroading. St. Paul, MN, USA: Voyageur Press. ISBN 9780760325285.
Stuck with your Research Paper?
Get in touch with one of our experts for instant help!
Messenger
Live chat
Time is precious
don't waste it!
Get instant essay
writing help!
Plagiarism-free
guarantee
Privacy
guarantee
Secure
checkout
Money back
guarantee
Get a Free E-Book ($50 in value)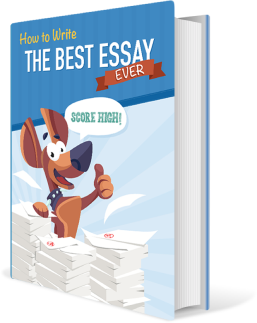 How To Write The Best Essay Ever!