Planned Legislative Policy Making Visit, Research Paper Example
This Research Paper was written by one of our professional writers.

You are free to use it as an inspiration or a source for your own work.
Identify and articulate a plan for a legislative/policymaking visit (CO #2).
It is known that with the Obamacare delivery health care institutions are to become compliant with the legislative/policy under affordable care Act to develop computerized data collection and storage systems in their institutions. Many organizations are very resistant to this legislative policy. Futile arguments have been tendered in opposition to this change. Consequently, a team of consultants from the health department commissioned with the task of sensitizing administrations and healthcare institution leaders to the importance of this policy and its immense impact on improving quality healthcare for all Americans.
The plan consist of first indentifying institutions that are reluctant to implement electronic medical records (EMR) in their organizations and schedule a legislative policy visit  on the issue. After these institutions have been identified a questionnaire would be distributed asking these leaders their opinions concerning implementing EHR in their organizations and any concerns they may have about the policy. Based on the response a message would be designed that represents a response to the concerns and opinions received in the questionnaires.
Deliver a message and ask/recommendations (CO #2, 3)
This message is based on explaining the value of implementing electronic health records systems in a health care institution.Essentially, electronic health record (EHR) systems require the adaptation of systematic collection procedures of health information concerning individual patients or population of them. The difference between electronicrecord keeping and paper designed in the traditional fashion is that patients' data arereceived and stored in computer created files instead of paper files and cabinets. There is walking across floors to carry pateintinformation from one clinical destination to another. Importantly it saves time and resources (Cebul,  Love,  Jain& Hebert,2011).
The ideally it is considered a digital format system whereby in theory HER has the capacity to allow sharing of information across its magnificent database program network. Interestingly, these networks spread across various health agencies such as laboratory, pharmacy, radio0logy and diagnostic centers. This is one of the major advantages of adopting a EHR program in any healthcare institutions across America and the world (Cebul et.al, 2011).
The precise terminology usedto describe this technological phenomenon is network-connected features or simply enterprise-wide information systems. It is also known as information etwork exchanges. For example if a patient has to be transferred from a hospital to nursing care institution. All of the patients' records can be viewed d from the receivinginstitution without any paperfiles to be transferred. This is accomplished by just the click of a computer once the two institutions' systems are compatible and the organizations agree to the information sharing policies. Records that are stored and shared include diagnosis, demographic data, medical histories, surgeries, treatment, billing and laboratory/ diagnostic testing with their respective results Cebul et.al, 2011).
In facilitating this policy adaptation the department of health through the affordable care act legislation has offered financial assistance for providers who are willing to comp0ly with these changes. This leaves them with no excuse from a fanaticalperspective form non compliance with this legislation.Besies incentives are also offered for early compliance in the form of tax exemptions and many other privileges which would become policy over time (Blumenthal, 2010).
In advancing this policy on EHR implementation among health care institutions it may be necessary that we review the policy itself. The questionnaire you tendered there were indications that many organization leaders did not quite understand the provisions tendered in the affordable care act as it pertains to electronic medical/health records (EHR). First it must be understood that the affordable care act is intended to improve healthcare quality in America. There are several new provisions including mandatory health insurance coverage for eligible individuals andemployers are required to have their employees covered with by health insurance once the company hires more than 25 persons (Potts, 2010).
The United States Congressional Budget Office advance that there are massive savings  for implementing electronic medical records according to provision in the affordable care act. However it is likely that large health care organizations would benefit more than smaller institutions such as assisted living or skilled nursing care facilities with a small patient profile. For example the Rand Corporation estimates suggested huge saving for organizations such as Kaiser Permanente, and much less for  physician offices. While office-based physicians are critical of the provisions nursing home net works as yours hospital chains have the most to  benefit if  the system is purchased (Potts, 2010).
Besides, health information technology creates immencecost savings for the health system generaally.  These savings ultimately reduces overall management costs of implementing of EMR. As such, organization could balance between the revenue and additional cost incurred in maintaining the system. Ultimately, the gains are valuable since the intention and ourtcome is better patient care and a easier way of executing the quality of care every American citizen deserves (Potts, 2010).
CO #2) Employ strategies to affect the development, implementation, and consequences of policies at the institutional, local, national, and international levels. (PO 4, 8, 10)
Strategies the nurse can employ in implementing EMR in an organization is introducing leaders to credible vendors wh have the appropriate technological resources. Another strategy is educating organizations towards training staff to use computers.Next is recommending that organizations apply for the relevant financing fro implementing the sytems. Besides they ought to be guided towards the lisecning process in acquisition of EMR. These are according to HIPPA regulations.
(CO #3) Communicate with policymakers to advocate for effective policies that affect nurses and nursing, consumers, or the health care system. (PO 2, 3,10)
The policy makers in this caseare health care officials from department of health care administration. Policies that affect nurses, nursing, consumers and the health care system are embodied in the Affordable care act. They encompass training of nurses, Health care providers and administrators of institutions. These policy makers are conversant with the changes,but these changes do not stipulate a profound method of trnsiton from paper to electronic systems. As such this would be the mode of discussion with policy maker. We the team would offer suggestions for training and implementation guideline compatible with our mode of health care delivery.
(CO #4) Analyze the historical, ethical, and political contexts of health care policy and the consequences of policy implementation. (PO 6, 10).
Implementation of electronic health records across health care institutions has it far reaching effects. Historically, some sophisticated private health care structures have tried to implement this system, but its cost of maintain systems deterred institutions that were functioning at a loss to make this additional cost. However, with the affordable care act political adjustment this resource became affordable. The ethical implication is based upon the criterion athat citizens derseve better care and providers ought to bbe more accountable.
Conclusion
More importantly, in summarizing my message it is essential to understand that by utilizing electronic health records the organization gains and not losses as may be perceived from lack of uinderstanding pertaining to this policy legislation. These systems immensely recduce medical errors, which have been escalating during the past decade. The only way to deliver safer pateint care and limit medical malpractice is through implementing electronic medical records in healthcare institutions across America.
It is true that the affordable act provisions may appear to be harsh. However it indicates that in the twenty-first century health care systems must be held accountable to their clients and patients in a way that can be reckoned. If there are faulty records limitedscope exists in identifying discrepancies within a system. Many issues can gom unnoticed. The organizations which have already implemented this systen testify of the reduction in medical errors, surgical mis-management and general improvement in patient care. These systems allow other systems to function more efficiently. For example the patient protection act is enforced through accuracy within the electronic health record system.
References
Cebul, D. Love, E. Jain, K., & Hebert, J. (2011). Electronic Health Records and Quality of Diabetes Care. New England Journal of Medicine 365 (9): 825–33
Blumenthal, D. (2010). Launching HITECH. New England Journal of Medicine 362 (5): 382–5
Potts, H.  (2010). Adoption and non-adoption of a shared electronic summary record in England: A mixed-method case study". BMJ 340: c3111.
Stuck with your Research Paper?
Get in touch with one of our experts for instant help!
Messenger
Live chat
Time is precious
don't waste it!
Get instant essay
writing help!
Plagiarism-free
guarantee
Privacy
guarantee
Secure
checkout
Money back
guarantee
Get a Free E-Book ($50 in value)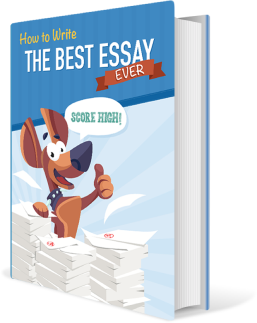 How To Write The Best Essay Ever!