Police Liability Issues, Research Paper Example
This Research Paper was written by one of our professional writers.

You are free to use it as an inspiration or a source for your own work.
Abstract
This paper gives a brief, general overview of the problem of reducing police liability. It identifies and discusses three principal problem areas that historically have produced the most cases against the police. It notes the difference between criminal and civil liability; the goal of preventing liability incidents versus winning cases brought against the police; and also mentions the role of quotas as reflective of a given police department's culture. I conclude that both training and culture are equally important factors in the prevention of police liability cases.
Police Liability
In a 24/7 human activity as steeped in hostility, good intentions, cynicism, and idealism as police work, the limits of its officers' liability will be tested every day. Periodically those limits will be changed by the courts and by societal expectations, in turn expanding and contracting the boundaries of what constitutes abuse, negligence, and baseline expectations. Important parameters that determine the potential for liability are the dominant culture of the area being policed (which is at least partially based on its geographic region), as well as the size of the police jurisdiction (Schultz, 2010).
Just as law is itself divided into criminal and civil branches, so is police liability.[1] However, for the purposes of this paper, I will not organize the topic around this binary distinction. Instead, I will discuss the goal of liability reduction in more general terms, by concentrating on three known actionable categories that have persistently resulted in the greatest number of liability case-judgments against the police, specifically: unlawful search and seizure; excessive force; and automobile accidents (Blankenship).
Conventional reduction strategies are relatively straightforward: more training and more awareness results in greater experience at generating fewer judgments against the police. Here we come to a secondary problem. Is the goal of liability reduction principally one of getting fewer convictions (criminal law) and judgments (civil law) against police departments and its officers; or to reduce the number of problematic incidents that occur in the first place? In other words, should the emphasis be on acquittal or prevention? If it is the latter, than there must be substantial changes in the goals and practices of policing itself, not simply training and educating officers to go out on patrol while engaging in an unchanged set of perceptions as to what constitutes a justifiable police action. As a practical matter this probably comes down to whether the police can afford to play a more preventative role, one that, in some areas of crime (such as drug dealing), will be increasingly subject to police budgets. As a result of the recession that began in 2008, those budgets are being cut and will probably be cut further in the future. Prevention might be cost effective in the long run, but you must have ample staffing first, which costs more from the beginning. The alternative is to trust to luck and then hire good lawyers.Whether the goal is to prevent cases or to win them in court, the role of training and general awareness is certainly a good place to begin, even while knowing that it is not the whole story. In the category of search and seizure, officers and their supervisors need to be trained on the proper issuance of search warrants. But that will avail them no special protection if the information they used to obtain the warrant was based on a corrupt confidential informant. And the use of such informants is probably as much a reflection of the specific police culture as it is the law itself. To the extent that the police live and work in a culture of abuse and bending the rules, then training courses designed to mitigate abuses will have commensurately less impact.
One of the greatest threats to police culture, particularly as it effects search and seizure, is the war on drugs. Especially corrupting is the fact that, in many drug cases, assets perceived to be a part of a drug-suspects operations can be seized even without the suspect being charged, tried, and convicted (Levy, 1996). Another great source of search and seizure offenses are police quotas, which are a kind of defining stigmata of departmental police corruption. Where law enforcement has been subverted in these two ways, courses in proper police procedure will not only be useless, but possibly even counterproductive, as the information taught can be turned against society by enabling the police to refine abusive techniques of search and seizure — using the law to break (or at least aggressively bend) the law. However, it is not the purpose of this paper to imply that systemic police corruption is the major cause of liability convictions and lawsuits. In fact, many such cases can be avoided by reliance of defensive procedures, such as requiring the owner of a car to sign a form granting an officer the right to search his car, rather than having that officer rely on oral permission, and risk having that permission denied by the car's owner later, should a controlled substance or weapons be found. Thus procedure is key, and because procedure is key, success in following a given set of procedures will depend on how often a particular situation appropriate to those procedures may be encountered. As with anything, practice makes perfect, and no one has time to maintain their practice of procedures they are less likely to need and use. Suspected shoplifting may be a smaller problem for smaller police departments serving primarily rural communities; and vice-versa. And in the case of, say, a suspected instance of wildlife poaching, its particular procedures are unlikely to be relevant (or at least not as relevant) in an urban setting. Clearly, familiarity and experience reduce liability.
Here we encounter another issue: the division between officers and their departments. If someone is guilty of excessive force on the job, that doesn't necessarily mean that departmental supervisors will themselves be the subject of a criminal investigation and/or lawsuit. This division is very probably one of the leading reasons for the rise of police unions, which are themselves the source of police lawsuits — against their own employers, their municipalities. This division may be exacerbated by the administrative conflict of jurisdictions, an example being the conflict between federal, state, and municipal laws, with police offers in the field taking heat from all sides. The division (where it exists) between officers and their supervisors has great potential for liability issues in excessive force cases. There have been many such cases where the officer has been hard put to justify the incident even to his own fellow officers, never mind his supervisors in the department organization. Much depends on split-second judgment, followed by months if not years of second-guessing. Better training can make a positive difference, but it won't eliminate the fundamental problem: an officer with too much to think about in too little time. Therefore, liability investigations and lawsuits are inevitable. They go hand in hand with police work, and that is (often enough) how such cases should be viewed.
To make a fundamental change for the better, what is defined as a crime itself must change. To take an example from the drug war, where many substances now banned were once perfectly legal, if an officer, whether uniformed or undercover, has probable cause to suspect that someone is carrying a significant amount of marijuana in the trunk of their car and stops that car to investigate, a whole host of possibilities will open up. But suppose that officer also knew that the suspect was working for a major retailer of medical marijuana. He could simply decide to let the driver go about his business. If this kind of decision were made across the country every day in the appropriate situation, there would certainly be a reduction in police liability cases of excessive force and/or search and seizure violations. But this is dependent on both the law and on society, as well as to how often a policeman can pass up such opportunities and still get good job-performance reviews. An ambitious officer will take risks where such risks have a large enough payoff for himself, regardless of the systemic risks to his department, and indeed society. This leads to the third major category of liability: negligence.
The word negligence tempts one to view it through a medical perspective, as in the allegedly careless withholding of care or attention, be it by medical personnel or an officer on the scene. One apparent example occurred on video in a Los Angeles convenience store in 1991. The Korean storeowner Soon Ja Du shot Latasha Harlins at close range following a scuffle in the store. Later, the tape seemed to show a police officer, upon arriving on the scene, simply walking by Harlins' prone body as if it wasn't even there. However, negligence isn't always passive. It can arise in situations where the officer is anything but passive. The classic police car-chase is an example.
Here again a division between federal and state law exists: there are two different standards, with the Supreme Court deciding that "the injured party or his estate must prove that the officer's conduct was so egregious, so outrageous, that it may fairly be said to shock the conscience" before the officer can be found culpable. By contrasting example, in Kentucky, to violate negligence standards it must only be proved that "the officer breached a duty of care owed to the injured or dead person." Again, if the departmental policy or culture encourages police chases for marginal offenses by rating an officer's performance according to a numerical scale (such as a quota), then there will be more of such negligence cases. All the driver-course training in the world can only have a limited impact in effecting an overall reduction. There will be fatal or injurious collisions. Lawsuits and criminal charges will result.
A good limiting principle is to permit high-speed car chases only when the officer knows (or has probable cause to believe) that the suspect has committed a felony, and poses an immediate danger to himself or others. That is in fact the accepted legal standard. Inevitably, there will be a series of instances where an officer will have to forego a chase because it didn't just fit within those restrictions. The departmental culture will have to permit, indeed encourage that. That means being repeatedly seen by the public taking less action in uncertain situations.
In conclusion, the reduction in police liability will depend upon continued training and officer awareness of the law and changes to the law. But it will also depend on the police-public culture an officer works in. And that will depend on the size of the department, as well as the region, be it urban or rural and anything in between. Both readiness-training and culture will be equally important in preventing liability incidents from occurring in the first place.
References
Blankenship, S. (n.d.). How to avoid police liability. Retrieved from http://www.dklaw.com/Articles/PDF/SAB_Police.pdf
Levy, L. (1996). A License to Steal: The Forfeiture of Property. Chapel Hill: University of North Carolina Press.
Schultz, P. (2010). Liability management in smaller police departments. Retrieved from http://www.theiacp.org/LinkClick.aspx?fileticket=XNaRbf1jqxc=&tabid=87
[1] Because in a civil action monetary awards can be won by the plaintiff, police officers are more subject to civil lawsuits than criminal charges
Stuck with your Research Paper?
Get in touch with one of our experts for instant help!
Messenger
Live chat
Time is precious
don't waste it!
Get instant essay
writing help!
Plagiarism-free
guarantee
Privacy
guarantee
Secure
checkout
Money back
guarantee
Get a Free E-Book ($50 in value)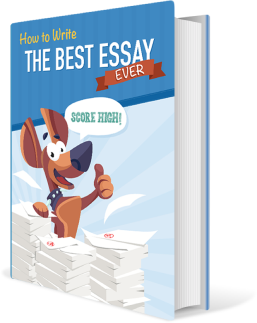 How To Write The Best Essay Ever!