Policy Formation, Research Paper Example
This Research Paper was written by one of our professional writers.

You are free to use it as an inspiration or a source for your own work.
The policy making process within HCO-s is based on a collaboration of committees and stakeholders. HCO-s have a responsibility towards investors, patients, workers and other stakeholders. The main objective of policies is to improve the quality of health care. (Jennings et al., 2007) The quality improvement might require developing new processes, making communication and data handling more efficient, while the interest of stakeholders in relation to data security needs to be assessed.
Stakeholders' Involvement
All stakeholders should be involved in quality improvement and policy making, and a civic-minded policy making framework should be developed. (Jennings et al., 2007, pp. 22.) As health care is becoming increasingly market-driven, there is a greater need for listening to patients, regulators and health care professionals to gain a competitive advantage.
Physicians should participate in quality improvement and policy making, as bettering the service and prevention offered for patients is a long term professional duty. In recent decades, the involvement of health care professionals has grown within HCO-s, and this is a result of a "professionalization" tendency within the industry. (Jennings et al., 2007, pp. 12.)
Patients' involvement should be based on informed participation, (Dubler, 2007, in: Jennings et al., 2007, pp. 69) and their willingness to take part in clinical research and surveys is essential to designing up to date and efficient policies. The examination of cases and development of statistical data to provide a basis of an internal policy is essential, but it cannot be completed without the consent of patients. In order to develop frameworks for preventing and treating illnesses, the organization needs to establish the most important development points to be included in the policy change. Policies that are related to the standard medical practice should be in line with the need of customers and the knowledge of staff. Therefore, regulatory training and treatment options should be developed to benefit all stakeholders. (Winkler, 2004)
Regulatory Environment
The regulatory environment has a great influence on policies, and the compliance committee needs to ensure that all the standards guidelines and recommendations are followed when creating a new document. The main aspects of the laws related to health care are patient protection, fraud enforcement, enhanced screening requirements and Mandated Compliance Plans. (Longest, 2003)
Some of the most debated policies within health care are related to billing, patient protection and regulations around the Affordable Care Act. (2011) The Policy strengthens some of the previous legislation, such as the False Claims Act (FCA) and strengthens the screening of health care providers. The monitoring process of databases and requirements to share data with other organizations requires various policies to be implemented; mainly for protecting sharing information and making the processing of files more effective, reducing the opportunities of errors. Reports are required to be submitted to CIHP agencies, Medicare and Medicaid, while the export control has become more important.
The current policy also focuses on controlling relationship between practices and health care providers, while data sharing is based on joint efforts of all organizations. Penalties for privacy or security regulations are increased, and this also comes with more risk for the organizations. The Office of Civil Rights (OCR) can issue monetary penalties for willful neglect.
Conflicts and interests are monitored and there is a regulatory requirement for reporting these; both organizational and individual. Therefore, compliance and audit updates are necessary in US health care organizations, in order to comply with the policy requirements.
Accreditation
External auditing has an increased importance in health care, as a result of the latest reform. (Health Care Reform, 2011)The Joint Commission on Accreditation of Healthcare Organizations (JCAHO), National Committee for Quality Assurance (NCQA), the American Medical Accreditation Program (AMAP), the American Accreditation HealthCare Commission/Utilization Review Accreditation Commission (AAHC/URAC), and the Accreditation Association for Ambulatory HealthCare (AAAHC) provide the service for US health care organizations. (Viswanathan and Salmon, 2000) and each one works with different standards. Therefore, when establishing standards within policies, it is essential to consider the accrediting organization's requirements. The URAC (Utilization Review Accreditation Commission) reviews health plan standards, case management and policies. By gaining an external seal of approval, health care providers are able to seek agreement, get help with creating compliant policies and increase the reputation of the organization.
Conclusion
By active participation of stakeholders within the policy making project and listening to all parties, a health care organization is able to develop internal governance documents which are in line with the interest of the public, stakeholders and the current regulations. Consultation, research and analysis are needed involving all stakeholders in order to carry out quality improvement projects. Ethical considerations and industry guidelines should also be assessed by the relevant committee, while the moral disagreements should be handled through active collaboration. (Winkler, 2005) Public discussions, forums and external audits are equally important before preparing policy documents and implementing changes.
References
Shi, L., & Singh, D. A. (2008) Delivering health care in America: A systems approach (4th ed.). Boston: Jones and Bartlett.
Longest, Jr., B. B. (2003). Managing health services organizations and systems. Baltimore: Health Professionals Press.
Jennings, B., Baily, M. A., Bottrell, M., Lynn, J. (2007) Health care quality improvement: ethical and regulatory issues. The Hastings Center.
Winkler, E. C. (2004) The ethics of policy writing: how should hospitals deal with moral disagreement about controversial medical practices? J Med Ethics 2005;31:559- 566 doi:10.1136/jme.2004.011023
Health Care Reform. Affordable Care Act. (2011) Online. http://www.healthcare.gov/law/full/
Improving Incentives in Health Care Spending. Economic Report for the President. Chapter 4 (2006) Online. http://usa.usembassy.de/etexts/econ/eop/2006/2006-4.pdf
Viswanathan H. N., Salmon J. W. (2000) Accrediting organizations and quality improvement. Am J Manag Care. 2000 Oct;6(10):1117-30.
Stuck with your Research Paper?
Get in touch with one of our experts for instant help!
Messenger
Live chat
Time is precious
don't waste it!
Get instant essay
writing help!
Plagiarism-free
guarantee
Privacy
guarantee
Secure
checkout
Money back
guarantee
Get a Free E-Book ($50 in value)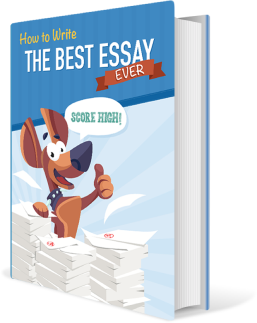 How To Write The Best Essay Ever!