Political Campaigns, Research Paper Example
This Research Paper was written by one of our professional writers.

You are free to use it as an inspiration or a source for your own work.
Long before television was invented and the Internet touched the world, political campaigns were spread across the mass media. Although not as vivid as the current presidential race, United States voters have always been swayed back and forth by the tides of mainstream press. While some deem media liberality during campaigning a positive attribute of democracy, such freedom has often come at the price of ostracizing women and forever marring the character of candidates. Although the press has its free course to represent politicians in any manner that it deems appropriate, such representation should not be relied upon by citizens when determining the best candidate for office.
While it is hard to believe that media involvement in campaigns began as a whimper since so much has been created to cover elections, the first sign of press involvement with politics came in the form of a newspaper article in the 1800s. During this time many people read the daily news in print and heavily relied on editors to deliver the facts.
The most significant shift in the press-campaigning relationship came in 1828 when mass circulation of media grew and political articles increased. It was during this era, better known as the Jacksonian Era, that common citizens began to form opinions about government based on editorial opinion. After this time period, central goal of politicians was to have a working relationship with newspapers in order to gain positive press during campaigns, hence establishing editorial endorsements which are still in effect today.
As technology progressed media involvement with politics became more intense. The first campaign debate was televised on September 26, 1960. The debate was between presidential hopefuls Richard Millhouse Nixon and John Fitzgerald Kennedy. Whereas visual discussions were previously available to editors and political analysts, the Nixon-Kennedy debate was opened to the public arena where 70 million viewers saw every mistake and nervous gesture. Although prior radio broadcasts allowed citizens to hear campaign discussions, televised debates gave voters a clear sense of how candidates reacted under pressure. Whereas hearing a person respond to a difficult question does not say much about their ability to remain calm when placed on the spot, seeing the reaction of a person gives a clear visual of how he or she may handle difficult decisions when in office. Since the position of president is the highest and most stressful job in the nation it is important to elect someone who is capable of remaining calm when the pressure is great; television made such selection process possible.
Even though character was factored into televised debates, William Benoit and Heather Currie argue that political issues were the focus of the Nixon-Kennedy debate series. As they explain,
"in the Nixon-Kennedy debates 78% of their [the candidate's] comments addressed policy matters, whereas 22% concerned character…Clearly, the debates focus on policy more than character. However, once again we [Benoit and Currie] have no evidence about the accuracy of media reports of these debates" (30).
Contrary to some beliefs that televised debates are more about a candidate presenting himself in a positive matter rather than discussing the true facts, Benoit and Currie hold that televised discussions do in fact focus on the issues and not just the appeal of a candidate. In other words, a candidate is more concerned with expressing himself in a manner that states his position on important issues than with trying to appease the public eye with a bright but false personality. Although such theory can may be questionable in the current debate scheme, Benoit and Currie are correct in their observation of the Nixon-Kennedy debates of 1960. While unsuccessful in the electoral process, Richard Nixon conveyed his ideology in a clear manner. It is uncertain why the public chose Kennedy over him but it can be speculated that such decision may have been more because of the political stance of Nixon concerning important issues and less because of the personality of the candidate.
Politicians use various media outlets to reach voters in the current society. During the 2008 election President Barack Obama relied heavily on social media to convey his theme of Change in America. Although he debated issues on televisions and was mentioned in various local newspapers after visiting various cities throughout the nation, Obama was sure to tweet often and update his Facebook status.
While it cannot be said with certainty that such connection with the public gave President Obama success in his campaign, it can be speculated that the Internet had a lot to do with the percentage of votes that went to Obama during the election. Terri Towner of Oakland University discusses the influence of social media on individual decisions. According to her,
"the public supplements their television and hard-copy newspaper use with online news, particularly when gathering political information about candidates and campaigns. For the first time in 2008, a Pew Research Center survey reported that more than half of the voting age population used the Internet during an election. Since 2008, the popularity of social media have expanded exponentially, with 22% of online adults using Twitter, Facebook, and MySpace leading up to the 2010 midterm elections" (1-2).
Having full knowledge that many voters now use the Internet more than they watch television, and after seeing the success of President Obama, many politicians are establishing themselves in the social media world through various venues.
From creating a MySpace account to interacting through live chat, prospective candidates of today are working hard to ensure that the Internet audience knows that they are running for office and is aware of their ideas. Most, if not all, presidential candidates of the current election have websites that present a platform for readers to analyze. Since many voters no longer tune into televised debate sessions, candidates must find other ways to reach citizens.
Although media involvement encourages politicians to engage with the public while campaigning, all of its characteristics are not positive. While the press gives the public a clearer sense of who a candidate is, it paints an opinionated picture of hopefuls that is usually based on false ideologies. Senator Hillary Clinton competed against president Obama during the preliminary races of the 2008 election and was often exposed to sexist comments by the media. In one instance the Senator was brought to tears when discussing a sensitive issue and was characterized as one incapable of being president because of her emotional display. In addition, Clinton's ideology was often characterized as a feminine opinion rather than an authoritative voice.
In their analysis of the 2008 election, Diana Carlin and Kelly Winfrey claim that media coverage of Hillary Clinton and Sarah Palin were unbalanced. Whereas male candidates received an enormous amount of coverage and support from the media, the female contenders did not get such attention. As the authors explain, "Female candidates often receive less issue coverage than males, but more coverage on appearance, personality, and family. When the media does talk about women's issue position, they tend to frame them as 'feminine' issues such as health care rather than as 'masculine' issues such as budget or employment" (329). Such framing of female politicians during campaigning comes from traditional thinking that says the place of the woman is in her home and she should not be involved with important issues pertaining to business. Although good in nature, media coverage that portrays such bias should not be allowed to influence voters during political campaigns.
Works Cited
Allen, Erika T., "The Kennedy-Nixon Presidential Debates, 1960." The Museum of Broadcast Communications (MBC). Web. 22 Feb. 2012. <http://www.museum.tv/archives/etv/K/htmlK/kennedy-nixon/kennedy-nixon.htm>.
Benoit, William L., and Currie, Heather. "Inaccuracies in Media Coverage of 1996 and 2000 Presidential Debates." Argumentation and Advocacy, pp. 28-39. 2001. Print.
Carlin Diana B., and Winfrey Kelly L. "Have You Come a Long Way, Baby? Hillary Clinton, Sarah Palin, and Sexism in 2008 Campaign Coverage." Communication Studies Vol. 60, No. 4, pp. 326-343. Routledge Taylor & Francis Group. September-October 2009. Print.
Robertson, Andrew W. The Language of Democracy: Political Rhetoric in the United States and Britain, 1790-1900. University of Virginia Press. Charlottesville, VA. 2005. Print.
Towner, Terri L. "When Web 2.0 Meets Politics: The Influence of Social Media in Campaigning." Oakland University. 2012. Print.
Stuck with your Research Paper?
Get in touch with one of our experts for instant help!
Messenger
Live chat
Time is precious
don't waste it!
Get instant essay
writing help!
Plagiarism-free
guarantee
Privacy
guarantee
Secure
checkout
Money back
guarantee
Get a Free E-Book ($50 in value)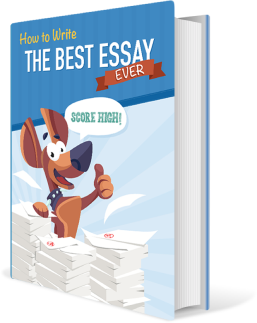 How To Write The Best Essay Ever!