Pope Francis, Essay Example
Pages: 6
Words: 1529
Essay
This Essay was written by one of our professional writers.

You are free to use it as an inspiration or a source for your own work.
Pope Francis has an 88% approval rating among American Catholics and his papacy is also highly approved among billions of others throughout the globe, who admire his core values demonstrated in the exertion of his leadership (George, 2014). Pope Francis, as a leader that has done a good job at incorporating the four key Jesuit Principles, as described in the Heroic Leadership book, self-awareness, ingenuity, love, and heroism. The following will take a deeper look at specifically how Pope Francis incorporates these principles into his leadership style.
Self-awareness
In Rob Asghar's Forbes article on the leadership style of Pope Francis's Radical Leadership Style he points out distinct aspects of Poe Francis' leadership style that has made it so effective to date. One particular aspect of Pope Francis' leadership style that demonstrates his capacity for self-awareness, specifically as it relates to demonstrating strength, worldviews and values.  In the article, Rob Asghar points that that Pope Francis is well aware that actions speak louder than words and Pope Francis places vested interest in the images that are distributed of him. The author notes, "he understands the power of vivid images and decisive actions and symbols. When he shuns the lavish privileges of his high office, when he washes the feet of a Muslim woman, when he embraces a man who inhabits the lonely exile of hideous disfigurement" (Asghar, 2013).  These acts demonstrate that Pope Francis is consciously aware of the impact his lifestyle plays on the world, and that he understands how he is viewed to be living sends a greater message than any verbal message he could send. Pope Francis once stated, "Preach the gospel at all times … and, if necessary, use words" . Through the act mentioned by Rob Asghar, Pope Francis reveals he has the ability to practice what he preaches and that he is highly self-aware as a leader. Leading by example is probably one of Pope Francis' most distinct and strongest leadership characteristics.
Ingenuity
Pope Francis has demonstrated ingenuity through confidently innovating and adapting his positions to embrace a changing world. This can be seen with his innovative management decisions. As Asghar (2013) notes, "I've known a few huggy-lovey people who have some or most of the compassion that Francis has. But in no case do such people have the toughness to do the messy parts of their job, the parts that call for reform or change. When they serve as managers, they oftentimes are disasters, trying to love everybody into better behavior rather than creating accountability" (Asghar, 2013). Here the author points out that Pope Francis demonstrates ingenuity through his ability to combine uncommon grace with steely resolve.  He is conscious of a need to be friendly and approachable while also being stern in his stances. Time magazine noted, in its Person of the Year feature on Francis that the Pope is canny and innovative in regards to ending the habit of giving priests honorary titles such as monsignor as an example of attaining higher career status to focus more on the act of pastoring. Pope Francis has also introduced new policies related to the Vatican Bank and its relation to the U.S. Treasury which has long been riddled with corruption. In this way Pope Francis is exemplifying ethical standards of practice which have never been done before him. He demonstrates a willingness to reduce the power of the Catholic Church for the greater good of society. Most importantly, "Francis has been particularly busy, shaking up the Curia with his preference for new faces over old ones. And, significantly, Francis' Vatican has appointed a new commission to take a more candid and less defensive approach to the sexual abuse scandals of recent years" (Asghar, 2013). This one shift in policy represents one of the most significant acts of ingenuity on the part of Pope Francis in that he is directly confronting a social stigma that has haunted priesthood for centuries and one of the most substantial barriers to expanding the reach of the Catholic Faith in modern times (Hanson, 2014).
Love
The ability to demonstrate compassion and care for others is an essential aspect of leadership and Pope Francis emulates this behavior through his actions and the interpersonal relations he establishes with both Catholics and non-Catholics. Love is a key aspect of his communication. Osland et al. (2007) notes that communication is an essential aspect of leadership and the authors define communication as, "the process by which information is exchanged between communicators with the goal of achieving mutual understanding" (Osland et al., 2007). The ability to communicate key ideas of the Catholic faith, without alienating non-Catholics has been a challenge for many previous popes, but it does not appear to be an issue for Pope Francis. This can specifically be seen with how Pope Francis communicates his views about gay marriage and abortion. Asghar places emphasis on this aspect of Pope Fracis' communication skills, specifically noting that, "when you do use words, you can use them honestly … while still building bridges to those with whom you disagree. Francis is no liberal on, say, abortion or gay marriage. And he's been fairly clear about that. But he's also been more careful than his predecessors in keeping such third-rail issues from defining him" (Asghar, 2013). When one comes into power, it's ideal that newly acquired positions amplify their good character instead of diluting, but more often than not newly acquired positions of power tend to corrupt leaders and make them act as though they are entitled to their positions (McGregor, 1960). Observers have noted that this has also seemed to be the case with many of the Popes that held the heralded position prior to Pope Francis, but he has drastically changed this pattern with many notable actions. Pope Francis has humbled himself in his position by living poor and simply to make himself more approachable (Lowney, 2013).
Heroism 
Pope Francis has brought new energy to the Vatican through his ambitious innovations in management and changes. Some of these heroic acts entail his decision to not alienate individuals of different views such as people of different sexual preferences and people who have different religious beliefs. "No to abortion, because an individual life begins at conception. No to gay marriage, because the male-female bond is established by God. 'The teaching of the church … is clear," he has said, "and I am a son of the church, but'—and here he adds his prayer for himself—'it is not necessary to talk about those issues all the time" (Chua-Eoan and Dias, 2013). The reason this is heroic is because it takes a risky stance that by many measures could be viewed as going against many previous mandates of the church. Authors have shown that Pope Francis is demonstrating heroism in all of his behavior, specifically being different from the past. As Pope Francis notes, "today's world stands in great need of witnesses, not so much of teachers but rather of witnesses. It's not so much about speaking, but rather speaking with our whole lives" (Pope Francis, 2013). Leadership is a process that according to Osland et al (2007) relies on the ability of the leader "to (a) establish direction for a group, (b) gain the group members' commitment, and (c) motivate and influence them to achieve set" (Osland, Kolb, Rubin & Turner, 2007).  He demonstrated heroism through his ability to all three of these aspects of leaderships defined by the authors while taking the Catholic Church in a new direction of discussion about new issues. He introduced a new dialogue concerning gay marriage and abortion by removing the emphasis on the issues as a priority over other concepts that are often overlooked.
Conclusion
In sum, Pope Francis has demonstrated acts of innovative open minded leadership through demonstrating he is willing to go against conventional thinking and take risks. This attributes to why his approval rating has remained high throughout the world. American Catholics and his papacy is also highly approved among billions of others throughout the globe, who admire his core values demonstrated in the exertion of his leadership (George, 2014). The above has revealed the way Pope Francis has taken a different look at specific aspects of the papacy and the Catholic church and brought about new ways of thinking and managing the position that incorporate key Jesuit Principles, as described in the Heroic Leadership book, such as self-awareness, ingenuity, love, and heroism.
References
Asghr, R. (2013). Managing Hearts: Pope Francis' Radical Leadership Style. Forbes
Chua-Eoan, H., Dias, E. (2013). Pope Francis, The People's Pope. Time
Hanson, E. O. (2014). The Catholic Church in world politics. Princeton University Press.
George, S. (2014). Report on Pope Francis and the 2013 World Youth Day. International Bulletin of Missionary Research, 38(2).
Huey, J., Colvin G., Kelleher, H., Welch J. (1999). "The Jack and Herb Show," Fortune 139(1) (January 11, 1999): 163–66.
Lowney, C. (2013). Pope Francis: Why He Leads the Way He Leads. Loyola Press.
Pope Francis (2013). Address From St. Peter's Square.
McGregor, D. (1960). The human side of enterprise. New York, 21, 166.
Myers, M. S. (1970). Every employee a manager: More meaningful work through job enrichment.
Osland, J., Kolb, D., Rubin, I., & Turner, M. (2007). Organizational behavior: An experiential approach.New Jersey: Person Prentice Hall.
Time is precious
don't waste it!
Get instant essay
writing help!
Plagiarism-free
guarantee
Privacy
guarantee
Secure
checkout
Money back
guarantee
Get a Free E-Book ($50 in value)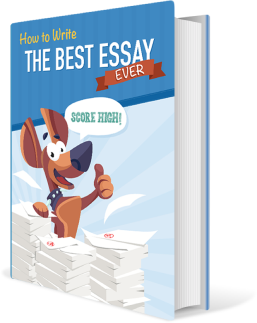 How To Write The Best Essay Ever!