Portfolio for Italian Renaissance Literature, Essay Example
Pages: 5
Words: 1453
Essay
This Essay was written by one of our professional writers.

You are free to use it as an inspiration or a source for your own work.
The assignment I learned the most was from the one we were asked to create a dialogue within modern times but incorporating themes discussed in Castiglione's Book of the Courtier. I wrote a dialogue between two friends discussing the Miss Universe pageant that was held in Venezuela in order to discuss feminism, disability, and the discursive framing of the ideal woman within the context of modernity. Beauty pageants a fruitful sites for analyzing notions about ideal women and the emphasis placed on their appearances and how they comport themselves in public. In particular, I liked discussing the construction of disability as it relates to the ideal woman because disability is often not thought of as a socio-cultural construction but rather as a biological reality. As such, this assignment was both fun and engaging because I had to apply ideas from a work that was written hundreds of years ago to modern contexts.
I would like to have redone the assignment regarding the representation of women in Renaissance texts because I relied far too much on secondary sources, although my group did engage with Castiglione's work in addition to other works of Shakespeare to explore how women were portrayed during the Renaissance. It would have been a much stronger work had I relied less on secondary sources and historiographical analysis and rather looked at poetry and diaries as well as other works of literature to pen a more cogent and nuanced narrative.
I enjoyed reading Castiglione the most because I am a history aficionado who is particularly interested in politics, and The Courtier is far easier to read and more fascinating than Machiavelli. This work provided a window into court life during the Italian Renaissance, giving readers a background on seminal characters in Shakespeare's plays. Although it is long and somewhat tedious, as a person who truly appreciates history and politics, I appreciate the straightforward theme and clear writing proffered therein. My least favorite work to read was Ariosto's book of poems because I found it to be quite unusual and rife with an ebullience of hyperbole in addition to overt bigotry and idealism, although the ubiquitous use of oxymoron was an interesting feature of his poetry in comparison to other well-known poets of the time period. Although I largely disliked reading the poetry, I did find it interesting that Ariosto conveyed a far more liberal view of gender equity and sex than his contemporaries did. Female knights were formidable opponents to their male counterparts and were not expected to get married in order to make them whole people. Women are discursively framed as people with agency without needing men to help them. Moreover, Ariosto also discusses homosexuality amongst females and males, which is unusual for poets of his day.
Several of the authors wrote about freedom or the lack thereof during the Italian Renaissance. Ariosto presents a very liberal view of society in which women had agency and the ability to render their own decisions about their lifestyle and behaviors. This starkly contrasts the freedom women had in Castiglione's view of society, as women lacked public agency were expected to be subservient and deferent to their male counterparts. As such, freedom was something that only men could enjoy. As such the freedom of possibility and privative freedom are both explored in these works in different ways in addition to the freedom for an individual to actual do something.
Machiavelli wrote about how men are constrained in their freedom to do something, as they are expected to comport themselves in a certain manner and adhere to a system of values that was firmly embedded in the social structure.
Ariosto's work is relevant to today for understanding how homosexuality was perceived in western civilization for hundreds of centuries. Understanding the trajectory of both gender and sexuality is important in eradicating inequities that continue to persist into the present day. Machiavelli's also remains relevant because it is one of the foundational texts for modern politics. Several nations continue to fuse state and religion, which Machiavelli deplores and advocates for the separation between church and state. Politicians in the United States continue to debate the role of religion in political leadership despite the fact that the Founding Fathers invoked Machiavelli when penning the Constitution. Finally, Castiglione's work on ideal men and women are also pertinent in understanding how western culture and society has evolved from an epoch in which appearances and adhering to the status quo. It is important for readers today to see how antiquated such notions are regarding gender and female agency in order to push for gender equity in the modern day.
The concept of honor in Ariosto's poems is not clear-cut but rather quite unstable with regards to knightly honor. In one poem, honor grants knights a somewhat sympathetic identity because it is no longer earned on the battlefield but rather in fights. As such, it seems that Ariosto opines about knightly honor that was won on the battlefield rather than in bar brawls. In other poems, Ariosto laments that honor has been transformed into greed or avarice. Such a shifty view of honor is interesting because it is a nuanced concept. However, I think honor is gained through empathy and helping others who are less fortunate rather than displaying brute strength. Ariosto, through his poems, provides an invective against firearms, especially hand firearms, which reflects a disavowal of developments in the art of war. I concur with Ariosto on this issue. Cellini views the concept of honor as requiring a certain decorum and the deployment of particular strategies and rhetoric. Moreover, in order to defend one's honor at the professional and personal levels, patronage and court status were critical which is why Cellini sought to incur honor through commissions at the papal court.
Cellini had various brushes with the law beginning when he was just a teenager when he was sent into exile from Florence for the role he played in a brawl. Thus, he was unable to get his training from the Marcone but rather from a goldsmith who worked in Siena. Thus, his references to the law are tinged with antagonism throughout his work as he believes that he is above the law. His cultural production within the context of legal discourses unequivocally shows how he eschews the laws in place as a notorious and rogue artist who embraces an "alternative" lifestyle as a homosexual. Ariosto discusses the law in a far more conventional manner as he studied the law for several years. As such, respecting the law was very important to him.
Machiavelli's Mandrake Root is a play that is satirical in nature in order to distract himself from his antipathy towards being excluded from Florence politics. Callimaco wants to have sexual intercourse with Lucrezia who is married to an older man named Nicia, who the narrator describes as a fool. Lucrezia has not given birth to a son which Nicia so dearly wants. The protagonist tells Nicia to give Lucrezia mandrake in order to enhance her fertility. However, the first man who sleeps with her would undoubtedly die, the protagonist tells the fool. Lucrezia is forced to submit to her husband's request to sleep with another man. Callimaco, disguised, thinks that his ability to have sex with her was the work of the gods and remains her lover on a more consistent basis. Thus, the only way to get female companionship is through deceit and trickery. In the Book of the Family by Alberti, women are portrayed as more traditional in a similar way that Casstiglione portrays women. By nature, according to Alberti, women are naturally timid and dainty, which is why men must court them and bring them things into the home because they are not useful when they are out and about. Thus, female companionship can be gained through protecting them.
Colonna is one poet who refers to her own experiences throughout her poetry. Cellini offers an autobiography of himself as a rogue artist and his self-aggrandizing life as he portrays himself as a dexterous goldsmith who journeys throughout Italy and becomes skilled as a handler and swordsman. He murders his enemy in a contentious street brawl, thereby discursively framing his experiences from a perspective of a rogue artist during the renaissance. Machiavelli also framed his experiences in The Prince as an aspiring statesman and diplomat who proffers his perspective of the ideal ruler.
The selection of literature was very fascinating, especially the lesser known selections of works by individuals who were considered pariahs in western Europe. Most western civilization classes proffer a sanitized narrative in which only works such as The Courtier expound on the gender status quo and the ideal man and woman. As such, individuals rendered deviant are elided from the grand narrative.
Time is precious
don't waste it!
Get instant essay
writing help!
Plagiarism-free
guarantee
Privacy
guarantee
Secure
checkout
Money back
guarantee
Get a Free E-Book ($50 in value)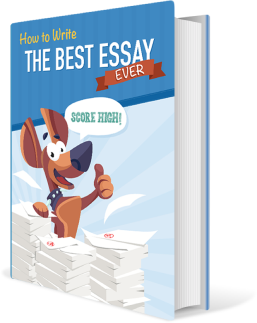 How To Write The Best Essay Ever!