Positive Coping With Chronic Illness, Essay Example
Pages: 4
Words: 1015
Essay
This Essay was written by one of our professional writers.

You are free to use it as an inspiration or a source for your own work.
Introduction
Cohen's book provides a detailed description of the challenges associated with chronic illness from the perspective of several patients who have experienced severe symptoms and limitations throughout their lives. It is important to address the issues that the book introduces regarding chronic illness and how it impacts the health and wellbeing of patients. The severity of chronic diseases is conveyed in the book and provides a greater understanding of the debilitating nature of these health limitations and how they not only influence physical wellbeing, but also psychological, emotional, and mental health in different ways. These issues must reflect the importance of shaping an environment where patients receive the tools and resources that are required to improve their health and to manage chronic illness on a daily basis.
Analysis
In Cohen's book, five patients with very different diagnoses share a number of common challenges, in spite of their unique symptoms, such as their frustration and emotional turmoil as a result of their respective conditions. For example, Denise, a patient with ALS, faces a terminal diagnosis and a road that will only lead to a gradual decline in her physical and emotional health (Cohen, 2008). It has been difficult for Denise but she moves forward, knowing that her eventual decline will occur, yet she attempts to positively spin her condition (Cohen, 2008). Buzz, a patient with non-Hodgkin's Lymphoma, also faces his own uphill battle that prevents him from truly moving forward with his life; however, he remains hopeful and strong in his faith, which enables him to get through the difficult periods (Cohen, 2008).
Ben, a patient with muscular dystrophy, can no longer walk on his own and is wheelchair-bound, thereby creating a difficult existence in many ways; nonetheless, he aims to fight with all of his being against the disease and the negative thoughts which creep into his psyche on a regular basis (Cohen, 2008). Sarah has Crohn's Disease a debilitating autoimmune disorder that affects the digestive system and causes bleeding; unfortunately, Sarah has been ill since childhood and has not been able to experience good health throughout her life (Cohen, 2008). Finally, Larry, a patient with bipolar disorder, often views the world through a small and dark lens, as his symptoms of depression, anxiety, and emotional turmoil have created a significant void in his life (Cohen, 2008). Each of these patients has been affected by their respective diseases in different ways, yet they share a common bond with respect to facing a set of circumstances that are very difficult to manage. There is a significant need to evaluate each patient's condition and to be reflective regarding their needs in order to establish the appropriate interventions that will have a positive impact on their lives as they move forward. Even with the issues that each patient faces, there must be a greater focus on maintaining a positive attitude and perspective regarding the role that patients must have in managing their own care and treatment to the best of their ability, and to accept their fate and make the most of a difficult situation.
Persons who face chronic illnesses throughout their lives must identify a level of strength and courage that defines their physical and emotional health; therefore, they must possess a greater emphasis on the discovery of new methods of coping that will positively impact their health in different ways. One aspect to consider is self-management, which is identified as a potential benefit in many cases, but may not serve patients well who have terminal illnesses. Patients must be provided with the tools and resources that are required to manage a chronic illness effectively and to be mindful of the issues that they face as they move forward. For example, children with chronic diseases must have significant support from their parents and other family members in order to be successful in managing a disease so that it does not further impact quality of life (Women's and Children's Health Network, 2015). This also reflects a need to further enhance the level of care that chronically ill patients receive and to be mindful of the emotional context of the disease and its influence on daily living; therefore, it is necessary to develop strategies that will encompass a positive and meaningful approach to managing a disease that will have positive advantages over time (Women's and Children's Health Network, 2015). Expanding the level of knowledge and attention that is paid to chronic disease is likely to have a positive and lasting impact on the health and wellbeing of those who suffer, and this is best accomplished through a combination of research, practice methods, and support systems that will positively influence how patients manage chronic diseases across all age groups (The Center for aManaging Chronic Disease, 2015). This process will demonstrate the importance of self-management and full support in addressing the needs of patients who suffer from chronic diseases of different types, levels of severity, and symptoms (The Center for Managing Chronic Disease, 2015). It is necessary to develop an understanding of the complexities of chronic disease and to provide patients with a strong support system in order to empower them to fight these diseases and to make the most of a difficult set of circumstances. This will encourage them to take the steps that are required to have a positive attitude and to follow all guidelines and recommendations that they are given.
Conclusion
Patients with chronic diseases face a variety of risks that may contribute to physical and emotional symptoms such as depression and anxiety; therefore, a strong support system is necessary in order to be successful in addressing the challenges of the disease and in determining the best possible approaches to manage patient health and wellbeing. This will demonstrate a commitment to understanding the nature of chronic diseases and in advancing outcomes in a desirable manner.
References
The Center for Managing Chronic Disease (2015). Advancing the management of chronic disease. Retrieved from http://cmcd.sph.umich.edu/
Cohen, R.M. (2008). Strong at the Broken Places: Voices of Illness, a Chorus of Hope. New York: Harper Collins Publishers.
Women's and Children's Health Network (2015). Chronic childhood illness – managing the emotional impact. Retrieved from http://www.cyh.com/HealthTopics/HealthTopicDetails.aspx?p=114&np=304&id=2578
Time is precious
don't waste it!
Get instant essay
writing help!
Plagiarism-free
guarantee
Privacy
guarantee
Secure
checkout
Money back
guarantee
Get a Free E-Book ($50 in value)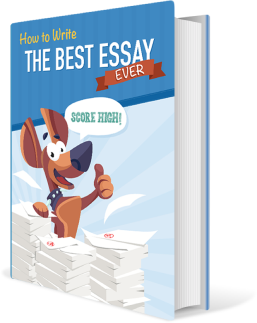 How To Write The Best Essay Ever!