Basics of Stem Cell Research, Research Paper Example
This Research Paper was written by one of our professional writers.

You are free to use it as an inspiration or a source for your own work.
Throughout the ages, science has been transformed and evolved gradually by individuals who seek out and bring forward new concepts that revolutionize or build upon extant knowledge about a specific subject. In this new millennia, one field in particular has been founded and is experiencing an exponential growth like nothing ever seen before in terms of interest due to the vast benefits that can be derived from it: stem cell research. The field of stem cells is a fairly new one that continues to burgeon despite controversy surrounding it from a religious perspective. However, the currency of stem cell has not been embraced by many members of the medical field despite its great potential benefits both theoretical and tangible that thousands of individuals have already experienced. Stem cells are in essence cells that are still in their nascent stages of growth and can therefore be predisposed to any given cell task and continue to grow a population of similar cells through cell reproduction. The faint concepts of stem cells is truly intriguing, but looking closer at how these cells are used underscores their currency within the medical field. By analyzing stem cells and where they are derived from, assessing their medical utility,  and the controversies that have germinated will provide a more nuanced understanding of stem cells and stem cell research and the potential they have to provide needed therapeutic panaceas, among other important uses.
Gathering stem cells for research and experimentation is undoubtedly one of the most complicated processes that is rife with ambiguities and tensions. There are three main ways of obtaining stem cells: bone marrow stem cells, peripheral blood stem cells, and umbilical cord blood stem cells. These are the main methods being used today to obtain stem cells and others which are widely controversial shall be discussed later on. Bone marrow stem cells are those that are obtained from the bone marrow that is found within the inside of bones and is responsible for the production of essential elements within the bone. Peripheral blood stem cells are obtained by drawing blood from an individual and from there extracting the stem cells but this method is not very popular, however, due to the quantities of blood required to produce very little output of stem cells. Umbilical cord blood stem cell transplant is the same process that has been aforementioned but using umbilical cord blood which is much richer in stem cells. This technique is fairly new as stated within the AMA website, "Umbilical cords traditionally have been discarded as a by-product of the birth process," (AMA, Para. 9).
Stem cells have a wide range of uses and as stated within the NIH website, "There are many ways in which human stem cells can be used in research and the clinic," (Bethesda, Para. 1). The most common uses for stem cells within the medical field are in treating many different types of cancers and similar pathologies. In other areas of medicine researchers are using stem cells in order to test new drugs and are experiencing vast success with this method. In the future scientists hope to allograftically use stem cells in order to aid patients that have lost limbs or are in similar situations.
As within any new and developing field stem cell research has been widely criticized for some of the sources which scientist use to obtain the cells. Some of these criticisms often come from religious groups as stated within the stem cell research website of the United Kingdom, "Opponents of embryonic stem cell research compare the destruction of an embryo to an abortion," (Murnaghan, Para. 2). Some of these techniques are described in detail as within The Stem Cell Hope, "Embryos in in-vetro fertilization, somatic or cell nuclear transfer, germ cells, blood cells, marrow, and tissue," (Park 88).
Analyzing the aforementioned sources of information we find that stem cell research has a prominent future. The most significant contributions will be without a doubt made within the realm of medicine and most specifically in oncology. The uses of stem cells in research are astonishing and moreover the future might pose different methods which will be less controversial and will not arouse the same level of dislike from the general public in years to come.
Works Cited
American Medical Association. "Basics of Stem Cell Research." American Medical Association. AMA, n.d. Web. 16 Sept. 2015. https://www.ama-assn.org/ama/pub/physician-resources/medical-science/genetics-molecular-medicine/related-policy-topics/stem-cell-research/basics-stem-cell-research.page?
Bethesda, M.D. "What Are the Potential Uses of Human Stem Cells and the Obstacles That Must Be Overcome Before These Potential Uses Will Be Realized? [Stem Cell Information]." NIH Stem Cell Information Home Page. N.p., n.d. Web. 16 Sept. 2015. http://stemcells.nih.gov/info/basics/pages/basics6.aspx
Murnaghan, Ian. "Stem Cell Controversy." Understanding Stem Cell Research and Treatments. N.p., 2 Sept. 2015. Web. 16 Sept. 2015.
Park, Alice. The Stem Cell Hope: How Stem Cell Medicine Can Change Our Lives. New York: Plume, 2012. Print.
Stuck with your Research Paper?
Get in touch with one of our experts for instant help!
Messenger
Live chat
Time is precious
don't waste it!
Get instant essay
writing help!
Plagiarism-free
guarantee
Privacy
guarantee
Secure
checkout
Money back
guarantee
Get a Free E-Book ($50 in value)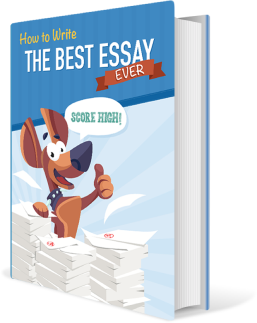 How To Write The Best Essay Ever!