Positive Peer Pressure, Research Paper Example
This Research Paper was written by one of our professional writers.

You are free to use it as an inspiration or a source for your own work.
Positive peer pressure, is when group members or individuals are able to persuade others around them to do things that have positive outcomes (such as participating in service projects, striving to get good grades, or refraining from littering). The pressure to strive and achieve a meaningful goal is always good. Therefore, it is essential to associate oneself with positive peer pressure in order to achieve this goal. An example, is when teenagers feel the urge to perform well in class and get good grades. This positive expectation requires a subsequent positive force. The force, thereby, can only be brought by positive peer pressure study groups hence the student can get ideas and knowledge and make him or her perform better in class. One should never be vulnerable to negative peer pressure. In this regard, an individual should develop skills including means and ways of resisting this kind of pressure when growing up.
Positive peer pressure may take many different forms:
Groupthink: This occurs when members of a peer group resolve to thinking alike and having common positive goals for their situation or decision. Groupthink can be interpreted in the positive as consensus and overall agreement. Groupthink is always positive if the group does not overlook making a sound or safe decisions. Groupthink is common in study groups, in this case, students come together to brainstorm on positive ideas to better themselves.
Moral independence: This is present when members of a group are still fully capable of acting as individuals even in the context of highly pressured group situations. Acting with moral independence, means that, one is able to live by what is true. Moral independence is exhibited when others try to convince one conform to their beliefs, and the person stands firm for what she or he believes is right. It is essential for youth to understand the different types of peer pressure, confronting negative peer pressure, and exploring ways to engage in positive peer pressure.
Many times, teens are influenced by their peers to do things that result in negative consequences. Specifically, negative peer pressure refers to activities such as using drugs, alcohol, or cigarettes; vandalizing property; using violence against others; having sex before one is ready or having unsafe sex; stealing; or driving drunk. Certainly, the opinions of your friends are influential, and one wants to fit in with them. However, if they change you towards doing other things that are destructive, illegal, or unhealthy. In this case, you are tasked to explain why you chose to befriend these people (Haun 234). Remember the choice is always yours. Even if your friends make bad decisions, you need not to emulate them. If one realizes that his or her friends do not accept them when they do not participate in activities, which are unacceptable, then it is a high time to reevaluate those friendships.
After having noted that positive peer pressure is universally acceptable for encouraging good conduct, it is crucial for a youth to refrain from negative peer pressure. It is then essential to find means and ways of dealing with negative peer pressure. Teenagers must exercise precise skills to resist negative peer pressure. One must demonstrate self-confidence, which will in turn portray his or her inner strength and the ability to resist the temptations that come with negative peer pressure. For example, if someone tells you that we should jump over a balcony, one should look at that person and say no with an assertive tone. This will communicate to that person that you are actually serious and you mean what you say. Make your stance clear with respect to such inappropriate activity. One may also suggest alternative activities that are not harmful such as playing soccer. If that person continues to persist, tell him or her to leave or remove you from that situation. In addition, one can participate in counseling sessions or programs that articulate the management of negative peer pressure. The most famous example of such a program was First Lady Nancy Reagan's "Just Say No" American anti-drug campaign, in which teens were advised to say "no" to peer demands. Programs such as this one operate under the assumption that peer groups exert a large influence over adolescent behavior and use this influence to enforce antisocial norms. Thus, many studies investigating peer pressure focus on how peers initiate and maintain negative pressure (Dembo 139).
Stuck with your Research Paper?
Get in touch with one of our experts for instant help!
Messenger
Live chat
Time is precious
don't waste it!
Get instant essay
writing help!
Plagiarism-free
guarantee
Privacy
guarantee
Secure
checkout
Money back
guarantee
Get a Free E-Book ($50 in value)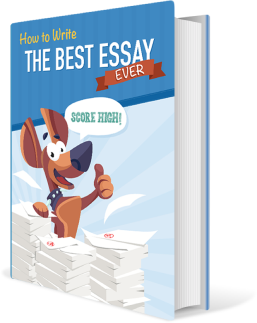 How To Write The Best Essay Ever!