Post Life Span Development, Essay Example
Pages: 3
Words: 733
Essay
This Essay was written by one of our professional writers.

You are free to use it as an inspiration or a source for your own work.
Describe some of the main hallmarks of each one of these groups, using your own life experiences and observations explain why each one of these areas is important to study.
Childhood: the stage of childhood provides a person of the primary foundation for growth. Noted as life's formative years, the stage of childhood gives a person the chance to experience particular milestones that will shape his attitude and his behavior towards life's most compelling conditions (Snatrock, 29). What a child sees and understands at a young age is carried on towards the preceding years of development.
Adolescence: it is during this stage the beliefs and lessons in life that a child learns gets tested. Facing real life issues and troubles (Santrock, 31), a person facing the stage of adolescence does development differential conditions that are most likely able to define the overall being that he ought to become as he enters adulthood.
Adulthood: Adulthood creates a more perfect presentation on the measure of maturity that a person ought to be noted for (Santrock, 33). His willingness to change along the way allows him to create a more definite form of individual out of himself, making it easier for him to make a mark on the lives and existence of others.
Old Age: As one looks back to the years of his life [his younger years], a person living in his old-age stage is basically expected to make notable distinctions on how he makes sure that his life has worth for others (Santrock, 34). He begins to prepare himself for death while also making sure that when it comes to life's end, he would be able to leave a legacy that will mark who he was [allowing others to remember him and his life's real purpose].
Several theories attempt to describe human development. Briefly describe how Freud, Erickson, and Piaget developed their theories.
Erickson basically recognizes the fact that when it comes to life, a series of lessons are presented to an individual especially in terms of challenges [serving as opportunities of growth] (Santrock, 133). This is supported by the theory of Freud as he marks childhood as the beginning of all (Santrock, 135); and that the growth of a person would depend on what his childhood has basically been mounted upon. Piaget, on the other hand, follows a patterned form of learning; one that goes one-step-towards another that identifies well with the concept of change that a person ought to follow through (Santrock, 137). In this manner, the behavior that one is noted for ought to be given attention to as individual transformation occurs accordingly.
Explain why there is much criticism about race, ethnicity, gender, and social and economic status when it comes to human growth and development theories.
These elements are considered as strong contributors to individual growth. What a person grows up from [culture or race] would identify his vision about life's most critical situations and assumptive positions in social segregation (Santrock, 139). In a way, social stratification and norms identifies well with what individual growth is to be about and how one would carry a considerable distinction on how he would face life's most challenging twists and turns.
Choose two theories, each from a different area (e.g., psychoanalytic, cognitive, and behavioral or social cognitive theories). Briefly describe their main features, explain their major similarities and differences.
Psychoanalytic theory: This theory identifies with the idea that the mind controls the body and that whatever a person things of, that is how his body would respond to the situation. For instance, if a person is naturally pessimistic, everything that he deals with is taken at a more negative understanding of matters (Santrock, 141). Accordingly, the need to be optimistic becomes a challenge. Herein, the brain's function is to control.
Cognitive theory: the theory of cognition identifies with the capacity of a person to transform; to adjust accordingly to the situations that he has to undergo. Noticeably, a person becomes fully capable of making a definite turn on how he would use each event he faces in life as a stepping stone towards (Santrock, 145) . How he handles such challenges would create a more respective response to the growth he wants to incur. In this theory, the brain's function is to transform and adjust the person's attitude towards matters respectively [based on behavior and attitude towards change].
References
Santrock, J. (11/2012). Life-Span Development, 14th Edition. [VitalSource Bookshelf Online]. Retrieved from https://digitalbookshelf.southuniversity.edu/#/books/0077733908/e. (November 28, 2015).
Time is precious
don't waste it!
Get instant essay
writing help!
Plagiarism-free
guarantee
Privacy
guarantee
Secure
checkout
Money back
guarantee
Get a Free E-Book ($50 in value)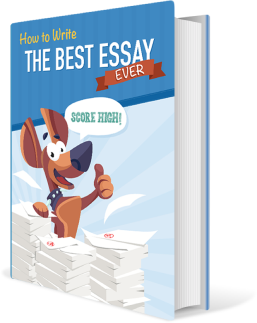 How To Write The Best Essay Ever!