Post-Traumatic Personality of Hamlet, Essay Example
Pages: 4
Words: 1226
Essay
This Essay was written by one of our professional writers.

You are free to use it as an inspiration or a source for your own work.
In the literary world, there was probably no such character who could make people think and interpret him so much as the character of the Danish prince Hamlet from Shakespeare's tragedy "Hamlet". People have always looked into this character with dual curiosity. From one perspective, they wanted to know his story. From another perspective, they wanted to understand him and his motivations. The aim of this paper is to analyse Hamlet character and understand its complexity.
Hamlet is often argued to be a mysterious character with a vague line between sanity and insanity, goodness and evil, moral and satire. In fact, there is no mystery in his character or doubt in his action. He is a tragic hero, whose destiny was to mature in a hard way. Before the tragic events, he was a brilliant student, who spent time with his friends, was in love with a beautiful, innocent girl and had some dreams for his future and his kingdom. Thus, he was an ordinary personality whom no one would consider weird or mysterious. On the other hand, as it often happens tragic events tend to change one's world perception and modify one's character (French 63). Losing his father and observing how his mother married way too soon, finding out that his father was killed by his uncle made him see the true nature of things – the real world and not the ideals of the youth. Thus, it can be argued that the death of his father was a focal point of Hamlet maturation and realisation of the world around him. In this regard, the complexity of Hamlet character and doubts about his sanity come from the clash between young and idealistic Hamlet and the one who had to avenge his father and punish his beloved mother (French 65). Consequently, the clash created the inner conflict between two sides of one personality, one that was not yet gone and the second that was not yet shaped. This transitional nature of Hamlet character is what makes him so fascinating to the public and so hard to understand and to categorise.
When Hamlet speaks to the ghost and finds out the truth of his father' murderer, he has to let his past personality go and accept his destiny of a vengeful son of his father. In this regard, he states:
"From the table of my memory
 I'll wipe away all trivial fond records…
And thy commandments all alone shall live
Within the book and volume of my brain" (Shakespeare 191).
Hamlet is a devoted son, who loved his father, and because of this devotion he sacrificed his own future and his personal development for the sake of one goal – revenge. In this regard, the tragedy of his parents deprived him of any functional perception of family values, trust, respect or love. His mother's betrayal of his father made Hamlet hate all female kind. From a psychoanalytical perception, his mother deceit of his father was exemplar for him to consider all women being like her (French 72). Since he no longer could see a mother in her, but a betrayal of his father, he could not appreciate family values anymore. In terms of personal development, it can be argued that this tragedy cracked him deep inside, and he saw no future for himself or potential to change. From emotional perspective, Hamlet acts as if he died the moment he spoke with the ghost, which symbolises the death of his trust in this world and people in it (French 75). Thus, through ghost's revelation Hamlet lost the ability to relate to people even to those he used to be close with. He only saw betrayal in their actions, because that was what he and his father experienced.
In terms of this discourse, Hamlet would have to act ruthlessly without any doubts or regrets, but that is not the case. He has feelings and thoughts and doubts. Most of all he has doubts about the woman he loved Ophelia:
"I did love you once… You should not have believed me… I loved you not…If thou wilt marry, marry a fool, for wise men know well enough what monsters you make of them" (Shakespeare 269).
This quotation is crucial to understanding Hamlet's character. It shows that he still remembers and probably still has feelings for Ophelia. Part of the old Hamlet that believes in love is still in him, but with all his agenda for revenge and his previous monologue on life and death, he realises that there is no romantic future for him and Ophelia, and pushing her away would protect her and get her out of the circle of being used by others in order to influence him (French 52). Thus, he is still capable of caring and feelings; it is just that he cannot express them freely anymore without harming people he still cares for. On the other hand, this quotation also demonstrates his frustration about marriage and its false promises. It also outlines his personal transition from a loving young man into vengeful monster (French 53). In this regard, although it may seem that he refers to husband that turn into monsters, in fact, it reflects self-perception of his tragedy, that his mother's marriage turned him into a monster.
Although he perceived himself as a monster, in fact, he is noble in his actions and rationale for calculating his moves. He is not insane in his revenge; he is compliant with what destiny has chosen for him – to be the means of his father revenge. He easily kills Polonius, stages death of friends who betrayed him; he manipulates his uncle ad mother through the staged play. He is ready to fight Laertes and his uncle. He is ready to die for his destiny, but he was not ready to lose another person he loved. He was not ready to see Ophelia dead, and he could not stand Laertes accusations that he was the cause of that:
"I loved Ophelia. Forty thousand brothers
Could not with all their quantity of love
Make up the sum" (Shakespeare 333).
In this passage, he confirms that he loved her so much that he had to push her away in order to keep her safe, away from his destructive destiny of revenge and all the turmoil of Danish Court. This demonstrates that the old Hamlet was still within that mysterious, sarcastic, despaired man who was driven only by his desire of fulfilling his duty to his father and joining in death people he loved (French 65). In this regard, it can be argued that Hamlet died together with his father, and all his actions were driven by the desire to finish this material torture he had to go through every moment of his existence. Death of Ophelia was another motivation to join the dead.
Overall, from all mentioned above it can be concluded that Hamlet's character is far from being mysterious. He demonstrates the duality of one's personal development after the traumatic experience and a human attempt to make sense of what is happening in the cruel world. After his father's tragedy, Hamlet lost the previous system of family values and substituted it with a single goal – revenge. The only person, whom he still loved died, he had no more reason to live for.
Works Cited
French, A.L. Shakespeare and the Critics. Cambridge: Cambridge University Press. 2010.Print.
Shakespeare, W. Hamlet: The Oxford Shakespeare. Oxford, OX: Oxford Classics. 2008. Print.
Time is precious
don't waste it!
Get instant essay
writing help!
Plagiarism-free
guarantee
Privacy
guarantee
Secure
checkout
Money back
guarantee
Get a Free E-Book ($50 in value)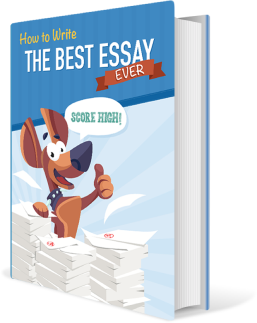 How To Write The Best Essay Ever!