Practical Managerial Skills for Leading a Multigenerational Workforce, Essay Example
Pages: 3
Words: 915
Essay
This Essay was written by one of our professional writers.

You are free to use it as an inspiration or a source for your own work.
Introduction
Effective managerial communication is essential for achieving organizational goals, building relationships, and creating a positive work environment. As a result, managers need to be aware of their communication style and how others see it. By developing and implementing a 360-degree feedback survey, this final project aims to help managers better understand their managerial communication style. The manager's communication abilities, particularly those related to managing baby boomers, Gen X, and Gen Z, will be the main emphasis of the survey. Since each generation has a particular communication style and set of preferences, managing these three generations poses a unique challenge for managers. For example, baby boomers favor in-person interactions, whereas Gen X feels more at ease using email and other textual forms of communication. Gen Z, on the other hand, prefers more casual, quick means of communication like social media and text messaging. To effectively communicate with and manage baby boomers and Gen X, a Gen Z leader must be aware of these communication distinctions. It is critical to consider the most suitable communication media for each generation and be mindful of their various communication preferences. For example, using social media or text messaging to engage with Gen Z employees may be more effective for a Gen Z leader than email or video conferencing for Gen X employees. Hence, with an emphasis on successful managerial communication, this research will explore the various communication preferences and styles of baby boomers, Gen X, and Gen Z. Managers may effectively manage and interact with their staff and achieve organizational success by being aware of these distinctions and employing the right communication tools.
Literature Review
According to Smeak. (2020), managing diverse generations in the workplace is challenging and requires a grasp of their communication preferences. Baby boomers born between 1946 and 1964 were raised when formal written communication predominated and most face-to-face communication took place. They prefer communication that displays these values, which include professionalism and deference to authority. Gen X, born between 1965 and 1980 and grew up with electronic communication, likes communication methods like email and text messages (NDMU, 2019). People value receiving performance reviews and feedback on their job. Gen Z, born between 1997 and 2012, was brought up in a world of social media, video conferencing, and instant messaging. They choose communication that embodies these characteristics because they respect innovation, diversity, and adaptability.
Leaders may need help managing communication between different generations, especially Gen Z leaders who may lack experience working with Gen X and the baby boomer generation. However, successful communication is essential to every organization's success. Therefore leaders must discover strategies to close the communication gap (Team, 2022). One efficient method is to give people a variety of ways to communicate, such as face-to-face communication for baby boomers, electronic communication for Gen X, and digital communication for Gen Z. Another successful strategy is to provide training on how to interact effectively with people of different generations and to promote honest dialogue and constructive criticism among staff members of various age groups.
Another essential aspect of effective managerial communication is the use of various media formats. Technology advancements have increased the number of communication media alternatives. Effective communication requires a thorough understanding of the media that appeals to each generation. Research suggests that traditional media, such as face-to-face communication, phone calls, and written communication, are preferred by baby boomers. These mediums offer a more personalized touch and enable a closer connection between the parties (Sheldon et al., 2021). Email and text messaging are preferred forms of electronic communication by Generation X. These media are quick, easy, and allow for prompt responses. Gen Z, on the other hand, favors video conferencing, social media, and instant messaging. These media offer real-time input, are convenient, and are highly engaging.
It is crucial to remember that these preferences are not universal and might change depending on the individual and the communication setting. While baby boomers choose in-person interactions, they may utilize electronic communication for specific activities like scheduling meetings or delivering brief updates. Successful managerial communication necessitates balancing between selecting the suitable media format for each generation and considering personal preferences and the unique communication setting (Adu-Oppong, 2014). To maintain efficient communication and collaboration among all generations in the workplace, leaders must be adaptable and fluid in their communication style.
In conclusion, managing diverse generations at work requires excellent managerial communication. It necessitates knowledge of the communication tastes and styles of baby boomers, Gen X, and Gen Z, as well as the best media for each generation. Leaders must be adaptive and flexible in communicating, considering the audience's preferences and the particular communication setting (Dellensen, 2019). By doing this, they may establish a cooperative and welcoming environment where employees of all ages can flourish and help the company succeed. In order to improve communication and build deeper relationships with coworkers of all generations, this final project strives to assist individuals in better understanding their managerial communication style and how others view it.
References
Adu-Oppong, A. A. (2014, September). Communication In The Workplace: Guidelines For Improving Effectiveness. ResearchGate. https://www.researchgate.net/publication/304782482_COMMUNICATION_IN_THE_WORKPLACE_GUIDELINES_FOR_IMPROVING_EFFECTIVENESS
Dellensen, N. (2019, September 9). Personal Leadership Skills: Adaptive Communication. Time to Grow Global. https://timetogrowglobal.com/personal-leadership-adaptive-communication/
Smeak, R. (2020). Safety in the multigenerational workplace. Professional Safety, 65(05), 22-27.
Sheldon, P., Antony, M. G., & Ware, L. J. (2021). Baby Boomers' use of Facebook and Instagram: uses and gratifications theory and contextual age indicators. Heliyon, 7(4), e06670.
NDMU. (2019, February 6). The Evolution of Communication from Boomers to Gen Z | NDMU Online. NDMU Online. https://online.ndm.edu/news/communication/evolution-of-communication/
Team, S. (2022, February 17). How to close the communication gap in the workplace. The Loop by Safetyculture. https://blog.safetyculture.com/feedback-from-the-field/communication-gap
Time is precious
don't waste it!
Get instant essay
writing help!
Plagiarism-free
guarantee
Privacy
guarantee
Secure
checkout
Money back
guarantee
Get a Free E-Book ($50 in value)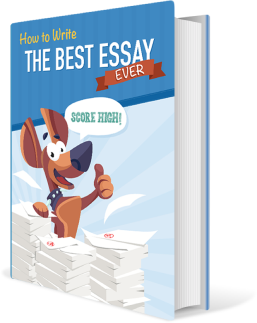 How To Write The Best Essay Ever!