Practicing Self-Care for Nurses, Research Paper Example
This Research Paper was written by one of our professional writers.

You are free to use it as an inspiration or a source for your own work.
Part 1: Reaction to Learning Experiences
Critically analyze the philosophical underpinnings of nursing theories.
My understanding and knowledge gained from this course has caused me to realize that the philosophical under pinning of nursing theories have shaped their designs. For example, theories emerge from ideas. Ideas are philosophically based. Some of the first ideas, which surfaced as theory related to environment. Florence Nightingale observed the relationship of the environment with the death of her patients. From these observations distinct ideas were created. They encompassed natural laws being related to healing and wholeness. Humans have the capacity to achieve wholeness in the body if aligned to his/her environment. Subsequently, persons who undertake to become nurses must have this calling because ultimately nursing is an art and science ( Poe, 2011). These for me are the underpinnings of philosophical thinking in nursing theory.
Critique nursing's conceptual models, grand theories and mid-range theories.
This aspect of the course initiated an acceptance as to how applicable theories are in accurate delivery of nursing practice. It has been said that to err is human, but a conceptual model incorporating mid-range and grand range theories provide very useful evidence. As an advanced practice nurse knowledge of theories offers confidence in performance of tasks. Conceptual models from this course interaction are essential pillars upon which future researchers like myself can pivot into creating new knowledge (Enderin, McLeskey, Rooker, & Steinhauser, 2013).
Currently, grand and midrange theories still do not offer nursing science enough scope for practice from an empirical level. As such, they cannot directly predict future features in nursing practice. Many situations in nursing itself cannot be explained such as end of life care conflicts occurring among families, patients and hospice nurses. Besides, the conceptual frameworks by which they are designed apply only to non- specific situations in the discipline. With direct reference to middle range theories while concepts and propositions are at a low evidence level there is a high degree of abstraction that can be used in theory-based research as well as planning nursing strategies (Covell & Sidani, 2013).
Examine the influence that nursing models and theories have upon research and practice.
The influence nursing theories have on research and practice has helped in formulating goals to guide me further in my practice. For example, nursing models seem to have a reciprocal relationship in that they are influenced by the practice and nursing practice influences them. Standards are specified and purposes clarified. In the process frameworks are designed. Likewise nursing practice impacts models by providing relevant data. Data through my course interactions are derived from research. When studies are conducted researchers must draw samples from a population. These samples are either purposive or case study analysis. They represent distinct features of a problem of interest in nursing practice. Theorist build on results gained from research and design models of care. Some theorists are researchers as well. Employing distinct theory construction techniques theories emerge and nursing models follow (Phillips, Piza & Ingram, 2012).
Construct a nursing theory that represents current professional nursing practice.
This objective was challenging for me since it was a first time exposure and actually constructing a theory. From this experience I learnt that while the grounded theory approach originated from the social science it is very useful in constructing theory in any science. The principles embody building theory from accumulation of data. Usually, the process begins with a question or data analysis. When repeated concepts and ideas emerge they are coded. This coded information is further categorized into concepts (Thornberg & Charmaz, 2011).
The categories become the bais for theory construction. In my course interaction theory construction was undertaken as a group project. We identified data recurring from persons arriving at emergency rooms in stoke episode and the time it took for them to be seen. Time intervention along with the prognosis were coding in designing the theory that timely interventions of 3-5 minutes upon entering the emergency door offers the best recovery prognosis (Thornberg, 2012).
Apply nursing theory or theories to nursing research
In the future my desire is to participate in nursing research so that there will be more theories to apply in emerging situations such as health information technology specifically as it pertains to medical records. Currently, nursing theory is applied as evidence based-practice. There are theories employed in evidence-based practices related to significant developments in the science such as catheter- associated urinary tract infections (Oman, Flynn, Makic, Fink, Schraeder, Hulett, Keech & Wald, 2012).
Part 11: Responses to questions
The four basic metaparadigms of nursing theory in my professional practice can be applied in several ways as an advanced practice nurse. With respect to person in my capacity it could be the patient or client seeking healthcare information. The concept is expects me to consider the person in the form of client or patient to be an important entity in health care delivery. As such the individual needs take priority in nursing practice and patient satisfaction integral to health care service (Blum, 2014).
Subsequently, the healthcare environment becomes the industry in which I function to deliver care to the individual as a person or client. Current strategies and theory designed to improve healthcare environment target both internal and external factors that influence the caring experience to make exceptional. This requires prompt interventions at emergency units careful monitoring of urethral catheters in long term care facilities to prevent alarming rates of urinary tract infections (Blum, 2014).
Health according to WHO is not simply the absence of disease, but wholeness in the form of adequate social wellness meaning equitable distribution of heathcare services for minorities. As an advanced practice nurses my role as an advocate for health irrespective of race, gender, social status is my responsibility and intellectual property to dispense. Likewise is my nursing knowledge and training for which I am licensed to practice. Other major concepts I employ that are unique to my professional practice include holistic approaches to intervention and equitable distribution of health in interactions with patients and organizational forces (Lee, Fawcett, 2013).
Transcultural nursing concepts and prepositions impact my practice in understanding that care delivered at any level of nursing practice must be culturally competent. This means embracing the beliefs and values of others across cultures appreciating each difference as a nursaing interventionist. Health promotion understands that preventative medicine reduces health care costs and prolongs life. Skill acquisition is essential. Nursing science is dynamic and professional development inevitable (Reyes, Hadley & Davenport, 2013)
Consequently, role and change theories specifically are integrated into my philosophy and practice as team management. Interventions in my clinical setting are conducted applying a team approach. Each team member has a unique role to play in advancing patient care delivery. Their specification of functions are according licensure such a registered,practical nurse, and patient care technician. Since change is inevitable rotating of patients occur every two days. Nursing management also has the privilege of assigning most capable nurses to difficult procedures.
References
Blum, C., ( 2014) Practicing Self-Care for Nurses: A Nursing Program Initiative OJIN: TheOnline Journal of Issues in Nursing 19(3), Manuscript 3.
Covell, C., & Sidani, S. ( 2013) Nursing Intellectual Capital Theory: Implications for Research and Practice OJIN: The Online Journal of Issues in Nursing Vol. 18, No. 2, Manuscript 2
Enderin, C. McLeskey, N. Rooker, J., & Steinhauser, C. (2013), Review of current conceptual models and frameworks to guide transitions of care in older adults. Geriatric Nursing, 34(1), 47-52
Lee, R., & Fawcett, R. (2013). The Influence of the Metaparadigm of Nursing on Professional Identity Development among RN-BSN Students. Sage Journals
Oman, K.S., Flynn Makic, M.B., Fink, R., Schraeder, N., Hulett, T., Keech, T., & Wald, H. (2012). Nurse-directed interventions to reduce catheter-associated urinary tract infections.
American Journal of Infection Control, 40: 548-553. Phillips, J.L., Piza, M., & Ingram, J. (2012). Continuing professional development programmes for rural nurses involved in palliative care delivery: An integrative review. Nursing Education Today, 32, 385-392.
Poe, S.S. (2011). Building nursing intellectual capital for safe use of information technology: A before-after study to test an evidence-based peer coaching intervention. Journal of Nursing Care Quality, 26(2), 110-119.
Reyes, H.  Hadley, L., & , Davenport, D. (2013) A Comparative Analysis of Cultural Competence in Beginning and Graduating Nursing Students. ISRN Nursing ID 929764
Stuck with your Research Paper?
Get in touch with one of our experts for instant help!
Messenger
Live chat
Time is precious
don't waste it!
Get instant essay
writing help!
Plagiarism-free
guarantee
Privacy
guarantee
Secure
checkout
Money back
guarantee
Get a Free E-Book ($50 in value)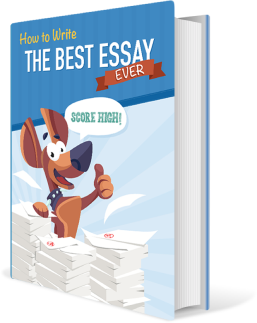 How To Write The Best Essay Ever!