Principles of Aging, Essay Example
Pages: 6
Words: 1667
Essay
This Essay was written by one of our professional writers.

You are free to use it as an inspiration or a source for your own work.
Introduction
Aging is a complex phenomenon that continues to challenge experts by the manner in which it occurs and how it impacts each human being. There are a number of relevant theories regarding aging that should be considered as part of aging, as they provide a summary of the different elements of the challenges of this biological process and how it impacts the life span. The recognition of aging and its many nuances requires an effective understanding of the different elements which are part of this process and how they influence each individual in different ways. It is important to identify key variables that will impact aging and how these reflect the importance of new directions in the discussion of aging to address challenges and opportunities to manage this process more effectively. For researchers and students, aging presences a number of unique approaches to biological processes that have a substantial impact on quality of life and the changes that occur within the human body. These issues require a greater understanding of how aging operates and what is necessary to have a lasting impact on the human condition. The following discussion will address theories of aging in greater detail in order to develop an understanding of the different elements of the process and how it is perceived by individuals.
Body
Theories of aging have been derived from a number of disciplines, including biology, psychology, and medicine, among others. Some of the theories that have been identified include Functional Consequence Theory, Theory of Thriving, and Theory of Individualism, all of which represent different perspectives of aging and how it influences biopsychosocial processing in many ways (Grossman & Lange, 2006). The physical aspects of aging are significant, but the psychological and social aspects are just as critical because they support an understanding of the different elements by which human beings begin to age from the beginning of the life span, and where it takes them towards the end (Grossman & Lange, 2006). Specifically for nurses, aging is an intriguing process because it has an impact on how they deliver care and treatment, particularly to older patients, because how the human mind and body ages has a direct influence on nursing practice and its objectives at this level (Madden & Cloyes, 2012). It is known that "Experts in the field of gerontology have identified the need to expand understanding of history, social change, and cultural meaning, and point to critical theory as foundational support for broadening perspective and provoking thought… care of older adults may be well served by the nursing profession's willingness to reflexively examine the influence of the boundaries imposed by dichotomous language with thoughtful consideration of the consequences and possibilities" (Madden & Cloves, 2012). In this context, nursing-based theories regarding aging must be considered because they influence how an organization responds to an older adult population who require specific care and treatment, and this reflects the importance of recognizing how nurses play a pivotal role in managing the aging process (Madden & Cloves, 2012). Nurses must be able to reflect the importance of developing new approaches to manage the care of older adults in order to provide them with a quality of life that is optimized as best as possible (Madden & Cloves, 2012).
The aging process supports a means of understanding the development of new ideas and strategies to improve patient health and wellbeing for older adults. It is necessary to evaluate how aging impacts physical biological changes to the human body and how this impacts the management of aging to improve quality of life (Geithner & McKenney, 2010). Therefore, theories of aging must ultimately consider how this process occurs and what is required to maintain health and wellbeing so that it reflects the priorities of this population and the overall direction of the aging process as it impacts human progression (Geithner & McKenney, 2010). It is important for theorists to examine how aging is evaluated from the biological, clinical, psychological, emotional, and social perspectives in order to evaluate aging as a comprehensive process with many different elements. It is important to recognize the process of aging from different perspectives and to be understanding of the different elements which shape this process.
The challenges of aging are well known; however, understanding the dynamics of this practice are essential to the discovery of new methods to manage outcomes and to reflect upon the needs of individuals with a variety of health concerns that may advance aging more quickly (Geithner & McKenney, 2010). In this context, aging requires a relative understanding of the different characteristics that impact this multifaceted process, as it is known that "When we are horn into this world, we are dependent on others. As we grow and mature, we increase in size and function and we mature physically. As we age further, we lose functional capacity. Aging is most often defined as this functional decline over time" (Geithner & McKenney, 2010). Therefore, aging is a lifelong process that is not often well understood because it reflects a critical number of processes that are combined in order to have a significant impact on the human condition (Geithner & McKenney, 2010). How persons age is entirely individualistic; as a result, these conditions must be considered when addressing how to manage this process and what is required to evaluate aging and to understand its overall impact on human beings (Geithner & McKenney, 2010).
Theories of aging assume many different forms, including those that have a biological basis that is grounded in physical and physiological changes that occur throughout the life span (Schneider, 1992). With routine biological demands, these take a toll on individuals over time and provide a basis for examining other challenges that have an impact on human beings and the level at which they age and progress (Schneider, 1992). There are a number of genetic perspectives or theories regarding aging that are often considered, as these represent a means of understanding how human beings are programmed or wired through their DNA to have a lasting impact on the human condition (Schneider, 1992). In this context, human beings are likely to be impacted by a number of different biological processes that influence the aging process in all phases of the life span (Schneider, 1992). It is believed that cellular DNA is continuously under fire and is damaged by a variety of conditions, thereby creating an environment in which aging may progress at different rates, depending on the conditions that surround the DNA (Schneider, 1992). Therefore, it is important to identify the specific areas whereby perspectives of aging might be generated in order to provide a more well-rounded approach to this process and how it operates in human beings to the extent that it impacts the overall life span and the progression of overall decline (Schneider, 1992).
A theory of aging known as allocation theory provides a means of understanding aging from a unique perspective that has a lasting impact on human health and reproduction (Baudisch & Vaupel, 2012). With this theory, "Life-history models suggest that the marginal costs and benefits of energy allocation play a central role" (Baudisch & Vaupel, 2012). Therefore, it is important to address how this process is related to the amount of energy that expended through different processes (Baudisch & Vaupel, 2012). It is important to demonstrate the value of aging and how it influences the life span and what characteristics or influences are related to this process, including energy expenditure and other resources (Baudisch & Vaupel, 2012). Allocation theory provides more of a biological approach to aging that reflects upon the process of reproduction and how energy plays a role in how aging occurs for human beings at different stages (Baudisch & Vaupel, 2012).
Conclusion
The human condition is impacted by aging on a daily basis, as human beings continue to age from the time that they are born. Although aging appears to have its most prolific impact on older adults, it is important to note that there are significant changes that occur throughout all primary stages of the life span that impact outcomes and quality of life for human beings. Therefore, it is important to adopt specific theories of aging that impact the life span and that demonstrate the value of understanding the aging process as highly individualistic, yet progressive in nature. These tools provide further evidence that the challenges of aging are well documented and are noted from a variety of perspectives, thereby demonstrating the significance of this process from many different perspectives. It is important to address some of the theories of aging from a nursing-based approach because this reflects an opportunity to examine aging from the physical, biological, emotional, social, and psychological perspectives in order to better understand its impact on the overall human condition.
Most importantly, theories of aging reflect a variety of perspectives and genetic factors have an influence on this process, as well as other tools that impact the life span in many ways. There are many perspectives to take regarding aging, and nurses must continue to reflect on many different areas that impact the life span and how aging is reflected in each individual human being. Patterns of aging have evolved, and these reflect the importance of new ideas to support healthcare practice and how aging is impacted by this process. It is evident that nurses must continue to evaluate different areas whereby they are able to contribute to the profession and provide resources to improve aging and to reflect upon other needs in an effective manner to improve quality of life for all persons at all ages.
References
Baudisch, A., & Vaupel, J. W. (2012). Getting to the root of aging. Science (New York, NY), 338(6107), 618.
Geithner, C.A., & McKenney, D.R. (2010). Strategies for aging well. Strength and Conditioning Journal, 32(5), 36-52.
Grossman, S., & Lange, J. (2006). Theories of aging as basis for assessment. Medsurg nursing: official journal of the Academy of Medical-Surgical Nurses, 15(2), 77-83.
Madden, C.L., & Cloyes, K. (2012). The discourse of aging. Advances in Nursing Science, 35(3), 264-272.
Schneider, E.L. (1992). Biological theories of aging. Generations, 16(4).
Time is precious
don't waste it!
Get instant essay
writing help!
Plagiarism-free
guarantee
Privacy
guarantee
Secure
checkout
Money back
guarantee
Get a Free E-Book ($50 in value)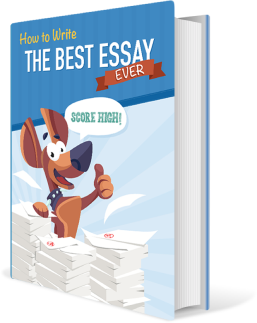 How To Write The Best Essay Ever!