Principles of Economics, Research Paper Example
This Research Paper was written by one of our professional writers.

You are free to use it as an inspiration or a source for your own work.
You own a local sub shop in a college town. You primarily serve two groups of people: local residents (both students and other local residents) and visitors to your town. Devise a price discrimination strategy that will increase your revenues compared to a single-pricing strategy.
The concept of price discrimination is primarily based on the idea of differing elasticity among different customers. That is, if consumers have different preferences for a similar good, the producer can earn more money through charging a different price based on an individual's preferences (Free, 2010). In this example, there are two different groups of consumers: 1) local college students; 2) visitors to the town. In order to devise a successful strategy, one must first understand the fundamental characteristics of the two groups. College students have a low income, at least relative to those from outside the town, and probably fairly elastic demand based on the number of eating establishments that usually exists in a college town. In addition, college students live in the town; thus, they could potentially become repeat customers. This should enter in the sub shop's calculation in that a lower price for college students may be made up through volume (Free, 2010).
The visitors to the town, on the other hand, may have demand that is more inelastic. They are not that familiar with the city, and would likely be willing to pay more for a sub on a one-off basis. Based on this admittedly simplistic and preliminary analysis, one potential strategy would be to charge the local residents a lower price and visitors to the city a higher price. This strategy could also be based on volume: By charging lower residents a lower price, they will purchase more sandwiches- they also likely have more elastic demand in that they are familiar with choices in the town. The visitors do not have the same level of information, nor likely the intent to figure out the cheapest place to eat in the city (Hyman, 2010).
Suppose the cable TV industry is currently unregulated. However, due to complaints from consumers that the price of cable TV is too high, the legislature is considering placing a price ceiling on cable TV below the current equilibrium price. If the government does make this price ceiling law, diagram and explain the effects with supply and demand analysis. If the cable TV company is worried about disgruntling customers, suppose that the company may introduce a different type of programming that is cheaper for the company to provide yet is equally appealing to customers. Explain what would be the effects of this action.
If the legislature places a price ceiling on cable TV below the current equilibrium price, the cable television companies will likely produce less (quantity) and less entertaining programming overall in order to make up for the shortfall in revenue. Indeed, a price ceiling would limit the amount that cable television producers charge consumers. A portion of this revenue, at least in theory, goes to paying and broadcasting of quality programming that will satisfy customers. If the cable television's revenues falls, however, it will purchase less expensive programming and attempt to make up for the short fall in revenue through a number of strategies including playing programming more than once, purchasing less expensive programming, and perhaps having certain hours where programming is not available (Mankiw, 2011).
If the cable company decides, in response, to produce cheaper programming, that is one viable strategy. However, the question arises: How will the cable company pay for such programming? Profit levels may suffer as a result of this decision.
Consider a perfectly competitive market. Analyze and explain in detail using graphical tools to show what you expect to happen to the number of firms and firm profitability in the short run and long run a) if demand for the product falls and b) if demand for the product rises.
There are several important assumptions underpinning the perfectly competitive market. First, the goods produced are homogeneous- that is, all firms produce the same goods and there is no way to build pricing power in the market. Second, there are no barriers to entry:  that is, firms can enter and exit the market without interference. Third, consumers have perfect information: they know about price changes in the market and are able to substitute away from more expensive products to less expensive products. Fourth, there are no externalities in the system (Mankiw, 2011).
If demand for the product falls, there will be a decrease in the total number of firms in the market and the profit level will reduce. In a perfectly competitive market, profits are made over the short-term as firms enter and exit the market- but firms do not make a profit over the long-term. Looking at a graphic representation, if the economy is initially at an equilibrium level of demand and supply, a reduction in demand is represented by a leftward shift of the demand curve. As demand for the product falls, suppliers will produce less shifting the supply curve upward to establish the new equilibrium. This leads to less supply in the market, and a higher profit level among firms (Hyman, 2010).
If demand for the product rises, the opposite of what was described above occurs. That is, an increase in demand for the product leads to a shift outward of the demand curve. An increase in consumer demand spurs greater production amongst firms in the market. The price rise of extra demand also may lead more firms to enter the market- profits are generally higher for firms (Hyman, 2010).
Discuss why some long-run average cost curves are steeper on the downward side than others. Discuss fully.
The reason why some firms long-run average cost curves are stepper on the downward side is the presence of economies of scale in production. That is, some firms have acquired a less costly way to produce goods as the quantity of goods produced- the flip side of this statement is that the average cost of goods decreases as the quantity of goods increases. Firms that have economies of scale will have a steeper curve on the downward side due to production efficiencies; firms without economies of scale will have a less steep curve on the downside side due to higher costs of production.
If you purchased a new model of a digital camera right after it is released, you will likely pay more than if you purchase it six months after release. Explain why this is an example of price discrimination on the part of the firm.
The camera production firm is taking advantage of different elasticities among consumers in this transaction. That is, there is one group of consumers typically referred to as "early adapters" of technology. Early adapters are willing to pay more for a newly released electronic consumer good (e.g., cell phone or I-pod) due to the utility derived from having that good first before the general population. As a result, early adapters have relatively inelastic demand, and are willing to pay more for the good in question than other customers. The other group(s) of customers has more elastic demand, and will thus wait until the price of the newly released good decreases before they purchase it. Because the camera production firm has charged two (or more) different prices to consumers for the same good (not based on the production price), it has successfully used a price discrimination strategy to increase strategy.
Explain the rationale and the implications of the new guidelines used by the Department of Justice and the Federal Trade Commission for evaluating proposed mergers.
According to the Department of Justice's and Federal Trade Commission's home page, the agencies recently released new guidelines regarding the conduct for Horizontal Merger Guidelines. In total, there were six changes proposed to the existing guidelines.
First, whereas previously the agencies would look at an in-depth step-by-step analytical analysis of the proposed transaction, they are switching to an inquiry based on specific facts on the transaction. That is, the agencies will look at issues specifically related to the transaction rather than carrying out a general analysis of the transaction. Second, the agencies have recalibrated how they define "market": This is a particularly important provision as the definition of market often times determines whether anti-trust concerns are raised or not.
Third, the agencies are making upward adjustments to the Herfindahl-Hischmann Index (HHI). The HHI is typically used to assess the market power of a firm in a specific market. The agencies will now, in addition to calculating the HHI for the industry in question, also make upward adjustments based on assumptions of competitive harm (Kuschel, 2010). Fourth, the agencies will put greater reliance on economic evidence in their decision-making. That is, the agencies will use a host of analytical tools such as critical loss analysis, diversion ratios, and upward pricing pressure in order to understand the impact of the merger. Fifth, there will be changes in unilateral effects analysis that will include more direct competitive effects with a combined share of 35% of customers' first and second choices. This provision simply means there will be a greater consideration of consumer choice in the market (Kuschel, 2010).
References
Free, R.C. (2010). 21st Century Economics: A Reference Handbook, (Vol.1) (Ed.). Thousand Oaks: SAGE.
Hyman D. N. (2010). Public Finance: A Contemporary Application of Theory to Policy [With  Access Code]. New York: Cengage Learning.
Mankiw, N. G. (2011). Principles of Microeconomics. New York: Cengage Learning.
Kuschel, J. (2010). The European Defence Market: Great Challenges – Small Moves. Munich: GRIN Verlag.
Stuck with your Research Paper?
Get in touch with one of our experts for instant help!
Messenger
Live chat
Time is precious
don't waste it!
Get instant essay
writing help!
Plagiarism-free
guarantee
Privacy
guarantee
Secure
checkout
Money back
guarantee
Get a Free E-Book ($50 in value)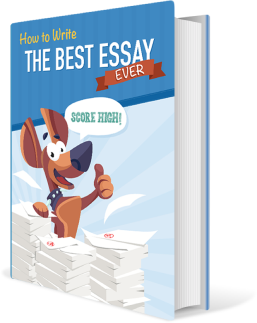 How To Write The Best Essay Ever!