Home
/
Research Paper
/
Private Speech: From Social Interaction to Self-Regulation, Research Paper Example
Private Speech: From Social Interaction to Self-Regulation, Research Paper Example
This Research Paper was written by one of our professional writers.

You are free to use it as an inspiration or a source for your own work.
Introduction
 Complex mental abilities are developed during childhood. These mental abilities play an important role in the child's life in later years. Small children learn how to control their emotions and impulses by self-regulating. The skills they learn will help them in their academic endeavors. According to Vygotsky, the crucial skills a child develops during childhood are essential to social development later in life. He believed that the zone of proximal development was the defining factor in learning. In other words, if a child was not capable due to development, it would be impossible to teach him/her certain skills. Vygotsky suggested that make-believe play creates a development zone within each child. He observed that when children make-believe play, they tend to behave beyond their age and size. When observing children in make-believe play, one is able to see a child's developmental tendencies acted out (Vygotsky, 1978). Vygotsky conveyed that there were two main modes of learning-social interaction and language. He believed, "learning is a necessary and universal aspect of the process of developing culturally organized, specifically human, psychological functions"(Vygotsky, 1978). If this theory is correct, it means that learning helps to develop and enhance critical thinking skills.  Proper language skills enhance one's ability to interact socially and share one's experiences. Several of Vygotsky's theories can be used and benefited from when working with special needs students.
Make-Believe Play in the Classroom
 Vygotsky noted several distinctive features of make-believe play. These features can be used to fidelity in the special education classroom. The first feature of make-believe play is constructing imaginary situations, or private talk (Berk, 1992). Teachers use this strategy all the time when they have students to act out situations, whether it is a scene from a story or as a behavior implementation. Most special education students have difficulty with social situations. Some even suffer from social anxiety. Having a student act out the best way to handle a situation may help them cope with stress and anxiety. Also, having a student to act out a scene from a story may also help them to understand theme better. Fantuzzo, Sekino, & Cohen (2004), conveyed that students learn many social skills from peer play. Children also learn from make-believe play that they must play by certain rules. This is a great way to convey to them that society it governed by rules and regulations that they must abide by (Hill & Barth, 2004). As they grow into young adults, it will be evident if private speech was effective or not. Many adults have issues with authority report never playing pretend or using private speech( Winsler, Diaz, & Montero 1997).
The Research
 A great deal of research has been conducted on Vygotsky's belief about proximal development and learning ability. Cognitive ability has been described as the brain's ability to carry out simple and complex tasks. A child's cognitive ability can affect what he/she knows and retains from one day to the next.  Cognitive abilities can consist of motor and language skills, perception, memory, and spatial and visual abilities. Research has conveyed that many cognitive abilities increase with use, while others can decline when use is decreased. For example, many researchers concluded that prior to No Child Left Behind, many special needs students had a decline in social skills because they remained in the special education classroom all day. As a result of these findings, NCLB insisted that all special education students be included in general education classrooms (Stanley, 2000). According to Kutnick, P., & Kington, A. 2005 "Studies that identify relational and developmental advantages of friendship for cognitive developmental advantages of friendship for cognitive enhancement…These studies assert that pairing children on the basis of friendship should be used with greater frequency in the school to promote the pupil's cognitive enhancement". This suggests that students learn better when they have friends or feel accepted by their peers. Consequently, many special education teachers pair students with their friends or a peer buddy for group assignments. It has also been discovered that students with friends make better transitions from one grade to the next and perform better on standardized testing than children without friends. Finally, students learn from each other. According to Webb, Sniehotta, & Michie (2010), "Behavioral, environmental, and cognitive influences all play a role in social learning (2010). Students who are grouped or paired with other students tend to improve cognitive skills from mere interaction with other students.
Vygotsky suggested that a more competent learner be partnered with a less competent learner so that the later could learn from the first. When this technique is done correctly, the less competent learner cognitive abilities will be enhanced through interaction with the more competent learner. So, children working together can teach each other. Both students can learn from each other. One may be learning academically, while the other may be learning culturally. Vygotsky's theories are very instrumental to educators in the special education realm. He viewed the educator as an instrument to guide the student in learning activities. The teacher's job is to model scenarios so that the student can learn to make decisions when faced with similar situations (Hill & Barth, 2004). The student imitates the actions of the teacher, but most importantly the teacher does not possess control over the class. The teacher is there to provide support and direction for the students in an environment that is conducive to learning and non-threatening.
Social-cultural Approach
 Vygotsky insisted that children with special needs needed social interaction. Society has a great impact on the expectations of children. For years, successful schools have been judged based on whether or not students perform well on standardized testing. Yet, great schools are comprised of so much more. Elmore concluded,
"Society should communicate its expectations for what students should know and be able to do in the form of standards; both for what should be taught and for what students should be able to demonstrate about their learning. School administrators and policy makers, at the state, district, and school level, should regularly evaluate whether teachers are teaching what they are expected to teach and whether students can demonstrate what they are expected to learn. The fundamental unit of accountability should be the school, because that is the organizational unit where teaching and learning actually occurs" (2000)
However, this does not mean that children with special needs must be led by the hand. Often teachers, parents, and peers hinder special needs students' zone of proximal development. This hindrance can lead to a secondary disability. When special needs students are heavily surveilled, they are deprived of independence.  Consequently, special needs teachers must allow students to work independently. This independence may also lead to a level of frustration for some students; however, this frustration may lead to a higher level of fidelity. The special education curriculum should be challenging for each learner, just as the general education curriculum is designed (Hill & Barth, 2004). Each student should be allowed various opportunities to apply their knowledge and skills. These skills and opportunities should be related as closely to real-life situations as possible.
Conclusion
 The special education teacher plays a dominant role in promoting student learning. Consequently, special education teachers must be highly motivated and interested in improving student learning. Vygotsky has provided many theories that can be used as tools to enhancing the learning experience of all students. Vygotsky said, "A child whose development is impeded by a disability is not simply a child less developed than his peers; rather, he has developed differently"(1978). The previous statement is so important when dealing with special needs students because the teacher must remember that they are different from general education students. When these theories are applied Passionate teachers create a school culture and environment that drives students to do their best.
References
Berk, L. E. (1992). Children's private speech: An overview of theory and the status of research. In R. M. Diaz & L. E. Berk (Eds.), Private speech: From social interaction to self-regulation (pp. 17–53). Hillsdale, NJ: Erlbaum.
Elmore, R. F. (2000). Building a new structure for school leadership. New York: The Albert Shanker Institute. Available: http://www.shankerinstitute.org/education.html
Fantuzzo, J., Sekino, Y., & Cohen, H. L. (2004). An examination of the contributions of interactive peer play to salient classroom competencies for urban Head Start children. Psychology in the Schools, 41, 323–336.
Hill, D.M. & Barth, M. (2004). NCLB and teacher retention: Who will turn on the lights? Education and the Law 16 (2-3).
Kutnick, P., & Kington, A. (2005). Children's friendships and learning in school: Cognitive enhancement through social interaction? British Journal of Educational Psychology, 75(4), 521-538.
Stanley, J. C. (2000). Helping students learn only what they don't already know. Psychology, Public Policy, and Law, 6(1), 216-222.
Vygotsky, L. S. (1978). Mind in society: The development of higher mental processes (M. Cole, V. John-Steiner, S. Scribner, & E. Souberman, Eds. and Trans.). Cambridge, MA: Harvard University Press. (Original work published 1930–1935.)
Webb, T.L., Sniehotta, F.F., & Michie, S. (2010). Using theories of behavior change to inform interventions for addictive behaviors. Addiction, 105, 1879-1892.
Winsler, A., Diaz, R. M., & Montero, I. (1997). The role of private speech in the transition from collaborative to independent task performance in young children. Early Childhood Research Quarterly, 12, 59–79.
Stuck with your Research Paper?
Get in touch with one of our experts for instant help!
Messenger
Live chat
Time is precious
don't waste it!
Get instant essay
writing help!
Plagiarism-free
guarantee
Privacy
guarantee
Secure
checkout
Money back
guarantee
Get a Free E-Book ($50 in value)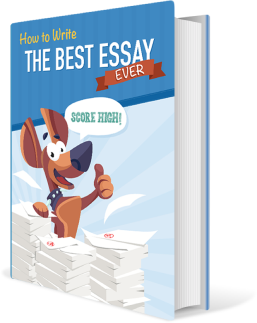 How To Write The Best Essay Ever!