Pro Choice and Pro Life, Essay Example
Pages: 3
Words: 938
Essay
This Essay was written by one of our professional writers.

You are free to use it as an inspiration or a source for your own work.
The concepts of pro choice and pro life relates to the questions that keeps boiling down concerning whether or not abortion should be banned. The pro-choice are the proponents of this argument and they argue that the choice of abortion is a preserve of a woman and thus government and religious authority must not limit their decision that must outweigh the rights that a fetus or embryo can claim (Arthur, 2000). The arguments of pro-choice holds that, such limitations and absence of legal option on abortion is likely to promote high cases of illegal abortion. The pro life on the other hand strongly opposes the idea of legalizing abortion. The rights of the fetus and embryo supersede the rights of a woman to take away life through abortion. The pro life hold that the beginning of personhood is right at conception and consequently, conducting abortion is an equivalent of killing a human being which is an immoral act. Abortion is associated with suffering that is inflicted to the unborn child which is considered as an unfair act bearing in mind that some other couples lack the biological capabilities of child bearing and can only adopt. The pro life therefore hold to the obligation of the government in the preservation of human life irrespective of the viability, intent as well as quality-of-life concerns that demand an abortion to be executed.
Taking a pro choice stance
Human life begins at conception: Concerning the beginning of human life at conception, a scientific consensus concerning the beginning of human life has never been established. The human life is a continuous process starting with eggs and sperms that are virtually wasted with spontaneous abortion being rampart in nature (Cannold, 2000).
Most people dispute the stance that abortion is wrong at all times. In most cases, abortion is associated with positive implications with regard to the health and live of a woman. Majority of individuals hold strong believes that bearing unwanted child is a crime and that it is morally inappropriate to force a women bear a child against her wish (Hagan, 2005).
Rights of fetus under the law: if the constitution upheld the rights of the fetus, then this would be a simultaneous subordination of the rights and health of the woman body in favor of protecting an embryo that has not been seen. Introduction of a law of this nature would be associated with catastrophic implications to the woman's life, health and rights. The most appropriate approach of protecting the embryo is through promotion of the well being as well as the health of the mother (Dewan, 2010).
Laws to stop abortion: laws enacted to prohibit abortion have never been effective because they have only contributed to unsafe abortion. Abortion has persisted as a universal practice that has been a part of human life irrespective of being legal or illegal.
Pro-life means pro-family and Pro-abortionists are anti-family. Abortion causes destruction to the family: Legalizing abortion is a healthy way of limiting the size of the family to sizes that parents can afford to sustain socially and economically. Pro choice can therefore be considered as pro family and pro child because the resulting families are stable and stronger. Laws restricting abortion are a cause of hardships and stress among families that are endowed with limited resources and with a tendency of bearing unplanned for children (Ponnuru, 2006).
The anti-abortionists never oppose the use of contraception: Opposition to the use of contraceptives by opponents of legal abortion is a hypocritical as well as irresponsible position. The movements that oppose abortion need to express their good will on the well being of mothers through promotion of contraceptives as well as sex education instead of baselessly opposing legal abortion. Such initiatives could go a long way in reducing the rates of abortion within the society (Lloyd, 2012).
Easy availability of contraceptives and legalizing abortion promotes sex among teenagers: Sex among teenagers is usually associated with complex causes within the society. Issues of sexually oriented ads, movies as well as TV are among critical contributors to sex among teenagers. In countries like Netherlands, services of sexual education, birth control and abortion are offered to the society and this has greatly reduced cases of teenage sex and rates of abortion (Alcorn, 2004). The best approach to reducing cases of abortion is provision of legal abortion mechanisms and birth control especially among teenagers.
It is argued that, safe abortion should involve the consent of parents for minors and the consent of husband for the married (Bachiochi, 2004). These laws are flawed on account of several considerations. Every person must be given the rights to privacy and freedom from interference with regard to child bearing decisions. Forcing a mother to have a child is similar to punishing her because of having sex. Forcing the birth of a child is punishing the mother that ultimately leads to child abuse. Abortion opponents trivialize motherhood as well as childbirth by dismissing pregnancy as an inconvenience.
References
Alcorn, R., (2004). Why Pro-Life?: Caring For The Unborn And Their Mothers. Colorado         Springs: Multnomah.
Arthur, J. (2000). What Pro-Choice really means. Vancouver Sun Newspaper .
Bachiochi, E. (2004). The cost of "choice" women evaluate the impact of abortion. In E.
Cannold, L. (2000). The Abortion Myth. In L. Cannold, The Abortion Myth (pp. 19-45). New   England: Wesleyan University Press.
Dewan, S. (2010). Anti-Abortion Ads split Atlanta. New York Times .
Hagan, M., (2005). Abortion: A Mother's Plea for Maternity and the Unborn. Liguori: Liguori Press.
Lloyd, D., (2012). "Abortion Safer Than Childbirth, British Doctors' Group Wants Women to   Know."  Politics Daily. AOL Inc.
Ponnuru, R. (2006). The Party of death. In R. Ponnuru, The Party of death (pp. 55-63).   Washington,DC: Regnery Publishing,Inc.
Time is precious
don't waste it!
Get instant essay
writing help!
Plagiarism-free
guarantee
Privacy
guarantee
Secure
checkout
Money back
guarantee
Get a Free E-Book ($50 in value)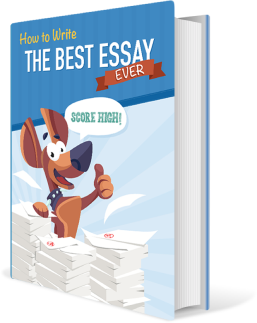 How To Write The Best Essay Ever!