Procter and Gamble, Essay Example
Pages: 4
Words: 1228
Essay
This Essay was written by one of our professional writers.

You are free to use it as an inspiration or a source for your own work.
Procter and Gamble is a leading name worldwide associated with many of the top brands in hygiene, laundry, cleaning, cosmetic care and many other products. They have not established their success without having a solid basis for their operation and expansion. The have utilized the four functions of management that include planning, organizing, leading and controlling the internal and external factors that affect the operations. The paper will address five key areas that will include globalization, technology, innovation, diversity, and ethics. The company has established their name and reputability because of their focus on important details and continually improving the way they do business.
Globalization
Procter and Gamble have focused extensively on the internal and external factors that directly affect their global position. Internally, the company has strategically planned what global locations their products will reach. The company has established a manual with aids in identifying opportunities, monitoring opportunities, and ensuring success in the chosen location. The same manual helps with organization into the selected global location. P&G is no stranger to leading, and they have to be willing to see the change and adapt to the demands of the global world. Finally, controlling the global market requires the management considers the demographics and economics of the market they are doing business with. It allows them to remain in control of what they can control.
P&G external factors of planning provide an opportunity to build connections and supplier networks to prior to launching in the selected global location. For example, launching Tide in a third-world country would not reflect careful planning for product location. It requires a substantial amount of organizing to compete in a global market while remaining profitable. The external factors for leading the market requires management to validate the proper product is in the proper market. Remaining competitive is the only way for P&G to continue leading in the global market. The final external consideration is controlling which requires management to brand build, making P&G the world's most popular household name.
Technology
Internal factors for technology is important for P&G brand building. Planning is an important part of technological success internally. "Information and Communications Technologies have played an important role in facilitating P&G's open innovation strategy, particularly in assisting communications within and between 'communities of practice'" (Dodgson et al., 2006). Technology in and of itself allows for internal organization and productivity. For example, technology allows for P&G to develop new products and to know exactly what product is on hand and still needed. Technology aids in leading, it provides for more innovation and better communication internally. Finally, controlling the internal factors of operation requires technology to be up-to-date.
External factors for technology is just as important at the internal considerations. The planning is dependent upon innovative activities to remain competitive and successful. The external organization needs technology to aid in communication among other things. "As well as improving the company's receptivity to external inputs into its innovation activities, technology also assists internal 'openness', by helping build effective communications between disparate groups in the company" (Dodgson et al., 2006). Leading technology is something that has set P&G apart from their competitors. It provides an opportunity to transfer consumer desire into new products. Finally, external factors in controlling technology drive efficiency and increases the consumer value.
Innovation
Procter and Gamble have spent a significant amount of time and money on internal innovation. They have carefully planned to create and improve products that meet the demands of their customer. "For example, Procter & Gamble's research and development costs during 1993/1994 were just over US$1 billion" (Procter & Gamble, 1994). Organizing their product development team to create new products is a process in and of itself. They have to have the right people to establish the new product with speed and reliability. The company has led in innovation for decades. It is not by chance; they have carefully established leadership to make sure this is continually happening. Lastly, they have to control their internal innovation. Keeping new products under lock and key till is perfected and ready to hit the market.
P&G has to consider external factors associated with innovation. External innovation requires careful planning for marketing and releasing new products. It also requires the organization for determining which markets will best support the innovation. They have to lead their innovation over their competition, and this can be extremely demanding. Leading requires them to be the first to do something better than or before anyone else. Lastly, they have to control the innovation externally. P&G has to ensure they protect their products and manage the market.
Diversity
Diversity allows an opportunity for the managers to use their managerial skills to manage effectively. Management handles reviewing these internal and external factors. Diversity will directly affect planning, organizing, leading, and controlling. The managers need to examine the internal and external factors that affect planning diversity. The planning requires that the managers are extensively trained to teach others within the company and externally to see that business is not dependent upon race, gender or any other consideration. Organizing the training and expectations ensure that process management internally and external can be handled without diverse actions. P&G can lead the market by thoroughly utilizing diverse practices internally and externally. For example, creating a relationship with a minority-owned business and so on. Controlling diversity issues, internally and externally, has allowed P&G to establish relationships and create a strong name for themselves.
Ethics
Procter and Gamble have taken internal and external ethics very seriously. Internally it requires significant planning for the expectations and implementation of the code of ethics and conduct. They have to organize the training programs and ensure that all level of employees operates within the ethical expectations of the company. The leaders of the company need to enforce strongly the expectations and address situations when ethics fails to be up to standard. Controlling an ethical environment can be difficult, and P&G has initiated it from the top level down.
External ethics is difficult as well. Planning relationships with suppliers that support the company's ethical expectations can be difficult. Once they are established, they have to organize the relationships going forward so that business practices comply with. When company's utilized supplier or other business relationships with the organization that operates without ethics, it directly affects the P&G negatively. They are the leader in their market not only because of their products but because of their ethical expectations. They control their external business partners because, in order to maintain a working relationship, the partners have to comply with the minimal ethical expectations.
Planning, organizing, leading and controlling have been vital tools to help Procter and Gamble build a successful organization.  P&G uses strategic organization and planning tools to effectively manage and compete with their competitors. P&G has taken into consideration the internal and external factors that affect globalization, technology, innovation, diversity and ethics. Because of the competitive nature of a business, it is important for P&G to consider the competitive and rapidly changing environment that they operate in. It is important for the organization to use the four function of management to control the internal and external factors to continue the success they have had thus far.
References
Dodgson, Mark; David Gann & Ammon Salter. (2006). The role of technology in the shift towards open innovation: the case of Procter & Gamble. R&D Management 36, 3.
Procter & Gamble (1994), Winning the World's consumers: The Procter & Gamble Company Annual Report, 1994.
Time is precious
don't waste it!
Get instant essay
writing help!
Plagiarism-free
guarantee
Privacy
guarantee
Secure
checkout
Money back
guarantee
Get a Free E-Book ($50 in value)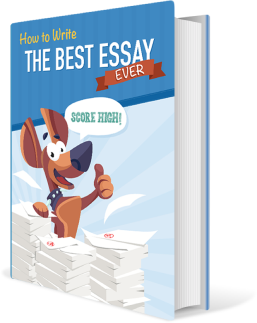 How To Write The Best Essay Ever!