Pros and Cons of Medical Marijuana, Essay Example
Pages: 6
Words: 1650
Essay
This Essay was written by one of our professional writers.

You are free to use it as an inspiration or a source for your own work.
Introduction
Few issues remain as controversial as that of legalizing marijuana for medical purposes.  Certain states have enacted statutes which decriminalize marijuana as a medical aid prescribed by physicians, and others are under strong pressure to do so.   The therapeutic benefits of marijuana, proponents insist, far outweigh any negative consequences.   These same arguments typically include comparison with control substances which are legal, such as alcohol and tobacco, and yet which are known to create dangerous health conditions.   Meanwhile, opponents tend to refer to the psychoactive elements of marijuana as pernicious and dangerous, no matter the established benefits. This faction commonly argues that, if alcohol is legal and dangerous, there is no need to make another threatening agent so accessible.
When the pros and cons of medicinal marijuana are examined, it seems evident that a pervasive bias still is responsible for the controversy, as well as the illegality of it in many states. There are, to be sure, certain issues of questionable consequences from marijuana use, but this is true of virtually every medicinal substance already legalized and used. That marijuana continues to be identified with an undesirable subculture, an association dating back to the tumultuous period of the 1960s, may be a strong factor in blocking its acceptance. What is most important, however, is recognizing that the legal, medicinal use of marijuana does not encourage its use as a recreational substance. Legalization of medicinal marijuana, simply,  would provide for relieving a great deal of discomfort and pain in those suffering from a variety of illnesses.
Cons
As will be shortly demonstrated, marijuana offers an enormous benefit to those in physical and/or emotional distress. It is, however, as naïve to assert that marijuana is wholly free of potential dangers to health as it is to unquestioningly refute its therapeutic properties. The reality is that cannabinoids are psychoactive compounds, and cannabis, or marijuana, contains over fifty of these. One study of people under the age of twenty-five who used marijuana on a daily basis concluded that their risk of exhibiting psychotic symptoms was double that of non-users (Freberg  119). This is clearly a potentially dangerous effect, even as it must be as well acknowledged that daily use of even the most mild psychoactive compounds may generate similar results.
This relates, in fact, to the most prominent objection raised against marijuana as a medicinal treatment: the psychoactive properties. While there are no documented cases of fatalities as occurring from either the smoking or eating of cannabis, the reality is that the psychoactive properties of marijuana vary greatly, depending upon where and how the plant is cultivated. What this translates to is, ultimately, an unknown factor; that is to say, while most users never experience anything like an extreme, hallucinatory reaction to marijuana, some are reported to have undergone disturbingly "psychedelic" experiences (Mehling, Triggle  18).  The basic nature of psychoactive compounds inevitably translates to their effects as being completely dependent on the mind and physical being of the person ingesting them, and the marijuana merely soothing one individual may create mental distress in another. It is ironic,  that the same, soothing effect proponents of marijuana point to as validating its use as a medicine are those turned to by opponents to legalizing it. Simply, it affects the brain as a drug, and this is intrinsically a possible health threat. It may not be a substantial one, but it exists.
Then, one measure of a substance's adverse effects is what occurs when using it ceases, which goes to the notorious "withdrawal" issues. In this arena, as in most others, evidence regarding marijuana is hopelessly conflicted, and also marked by decided agendas. For example, it is established that great numbers of users report absolutely no negative effects upon ending marijuana use, while other studies have documented that people who smoke it for brief spans of time suffer anxiety upon ending the usage (Earleywine  38). Data is widespread but, in this perpetually controversial subject, never actually conclusive.  It appears very much to be a case of information that may be applied to support any stance at all.
That said, the inescapable fact remains that marijuana is used for its psychoactive components, and any such agents are inherently unpredictable.   As they are attractive to many, so too may they easily become, or be used in a way as, addictive.  Then, this question of addiction arises simply because psychological addiction is as potent as the physical variety.  There is no evidence at all pointing to marijuana as physically addictive, and it is in fact lacking in the nicotine that makes tobacco addictive. Nonetheless, it must be acknowledged that the pleasant effects marijuana creates may easily lead to dependence. In this respect, it is remarkably similar to alcohol, in that dependence may be a consequence of any degree of usage, varying with the constitution of the user.  Marijuana is, therefore, potentially addictive.  Even as prescribed by a physician, this may be a result of its usage.
Pros
Interestingly, marijuana as a medicine is by no means new in the U.S. Before it was designated an illegal substance in 1937, it was both widely enjoyed in a  recreational way, and prescribed by physicians to alleviate a wide variety of conditions (Gieringer, Rosenthal, Carter  3). Until popular feeling identified marijuana as a symbol of counterculture, revolt, and social unrest, it was a commonly accessed source of relief from pain and disease.
The reasons are well known.  Virtually every independent study on the subject has determined that cannabinoid agents, such as are present in marijuana, are typically helpful in therapeutically treating nausea and pain relief, and in stimulating appetite control. This makes them particularly valuable as aids when other treatments for disease, such as chemotherapy, disrupt digestive functions in these manners.  Patients undergoing severe discomfort, or even unable to maintain a degree of diet and health essential in combating a serious illness, are able to take in and retain nutrition because of marijuana's soothing effects on the digestive system. Similarly, the same data supports that marijuana is greatly effective in reducing stress and anxiety,  also common effects of serious and/or terminal illnesses (Burns 127).   The individual experiencing physical pain or discomfort through illness, or as a side effect of illness, is better enabled to live normally.
Then, not all cases of extreme stress or psychological distress are results of other ailments.  A wide variety of emotional and neurological conditions are relieved by marijuana; simply, it relaxes the mind and induces tranquility.   Furthermore, those states which have legalized medical marijuana enumerate the many diseases alleviated by its use.   Colorado lists some of the qualifying conditions for which marijuana is prescribed, and the roster includes some of the most severe illnesses patients endure.  The appetite stimulation aspect of marijuana, for example, makes it a distinctly effective weapon against Cachexia, which occurs when other factors bring about a weight loss dangerous to the patient.  Cachexia is, in fact, the condition referred to earlier as possibly a result of chemotherapy; it exists when illness is so debilitating, the patient is no longer able to take in sufficient nutrition independent of intravenous feeding.  Marijuana often renders that emergency resource unnecessary.
Cancer, not unexpectedly, is also eased by marijuana use, as patients of it are in urgent need of a calming agent.  This calming effect of marijuana on the body and the nervous system has also been documented as a significant aid in diminishing both the frequency and severity of epileptic attacks.   Similarly, marijuana acts to ease many of the palsy symptoms of Multiple Sclerosis, or MS, as the drug has been shown to improve balance, eyesight, and speech in MS patients. These diseases, along with HIV and others, are consistently eased by the use of marijuana (CMM), and increasing numbers of physicians are joining with citizens to demand that medicinal usage of it be legalized nationally.
Conclusion and Personal Reflection
It is tempting, in asserting the opinion that medicinal marijuana be legally allowed, to point to the various other control substances that offer little to no medical benefits and which are completely legal.   Alcohol, as is well known, is responsible for many thousands of fatalities on highways, as well as addictions that destroy lives, yet it may be purchased by any adult in any state.  Tobacco is established as being instrumental in generating cancers, yet only discreet warnings accompany its completely legal sale to adults.  Moreover, neither substance is viewed as a valid agent in treating illness, as marijuana is.
Turning to such arguments, however, is unnecessary, because the facts speak for themselves.  Whether or not marijuana should be a legal, recreational substance is not the issue; what is being debated is its value as prescribed by licensed physicians, and that so many are in favor of its legalization is no insignificant fact in itself. Then, substantial research irrefutably supports that marijuana's effects are typically beneficial to those suffering from a wide variety of diseases, as well as for those undergoing distress due to other treatments. That marijuana may be addictive is also a largely irrelevant consideration, as many medicines, such as morphine, are addictive.  It is the discretion of the prescribing physician that safeguards them, as is the case with marijuana.   Given the vast amounts of information known about marijuana, and the equally striking absence of documentation of its having dangerous effects, it is unconscionable that, in today's world, desperately ill people are being denied this readily available form of aid.
Works Cited
Burns, M.  Medical-Legal Aspects of Drugs.  Tucson, AZ: Lawyers & Judges Publishing Company, Inc., 2007.  Print.
Colorado Medicinal Marijuana. "Colorado Medical Marijuana Qualifying Conditions." Retrieved from http://coloradomedicalmarijuana.com/qualifying-conditions.htm
Earleywine, M.   Understanding Marijuana: A New Look at the Scientific Evidence.  New York, NY: Oxford University Press, 2002.  Print.
Freberg, L.  Discovering Biological Psychology.  Belmont, CA: Cengage learning, 2009.  Print.
Gieringer, D.,  Ph.D,  Rosenthal, E., & Carter, G. T. Marijuana Medical Handbook: Practical Guide to the Therapeutic Uses of Marijuana.  Oakland, CA: Quick American, 2008.  Print.
Mehling, R., & Triggle, D. J.  Marijuana.  New York, NY: Chelsea House Publishers, 2007. Print.
Time is precious
don't waste it!
Get instant essay
writing help!
Plagiarism-free
guarantee
Privacy
guarantee
Secure
checkout
Money back
guarantee
Get a Free E-Book ($50 in value)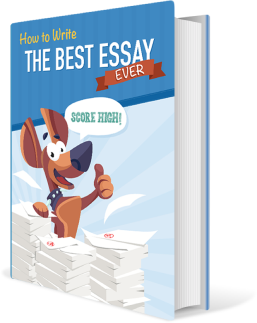 How To Write The Best Essay Ever!