Protocols, Policies, and People, Research Paper Example
This Research Paper was written by one of our professional writers.

You are free to use it as an inspiration or a source for your own work.
Introduction
Hospitals interact with hundreds of patients and staff on a daily and weekly basis. It is crucial that all information and records are kept up-to-date, are accessible, and provide helpful information to users. With the introduction of a Wireless Security Action Plan (WSAP), all important data, policies and health information can be stored and accessed effectively and swiftly, in comparison to the traditional wired network. However, it is important to highlight the standards of security, privacy and accessibility when constructing and maintaining such a system, which is discussed below.
Current Protocols
Based on the current wired network, the hospital monitors access, physical identification methods, points of transfer and speed. Although certain wired protocols have reasonable transfer rates of speed, as well as accessibility to data, it does not have the capability to store rapidly changing and updated data. The standard protocols used in hospitals are rapidly changing with increased introduction of wireless systems all over the country, and these new systems are being rolled out on an ongoing basis. To keep up-to-date records and accessible information complete, the hospital also needs to change over to a wireless network and increase the efficiency and effectiveness of the hospital's system.
Practical Applications
Encrypting data is one of the facets of the WSAP that is very important. In order to ensure the security of private information and health records, all data need to be securely encrypted. Only authorized personnel of the hospital should be granted the encryption passwords, and these need to be changed routinely every couple of months. In addition, all records need to be authenticated by senior employees, and clearance granted to those who need special access to patient records. All staff need to be trained in the use of the new WSAP, so that systems can be used with ease and confidence. Training is to be carried out by authorized personnel, preferably b those who are familiar with such systems or who are part of the IT department.
Communication is key to a working hospital, and with the introduction of the WSAP, all communication lines can be streamlined. Medical staff do not have to physically be summoned to private offices or travel to different branches of the hospital, since the entire hospital system will be running on all computers and other devices in the area, and can be remotely and wirelessly accessed. Of course, certain standards and protocols need to be maintained and monitored, so that the efficiency and effectiveness of the system is preserved. These will also be available with the WSAP, so that all new and current staff will be aware of the system and its various functionalities. The timeliness and reliability of such a system's implementations will also positively affect the participant's attitudes (Dawson and Fernando, 2009). In this way, the use of a system will be highly effective in completing the work that needs to be done.
The syncing of mobile devices to hospital data presents a number of opportunities and issues. For patients, they will be able to check for available doctors and nurses, major symptoms of health related causes, applications for government provided medical care, home visit information, patient records, etc. Doctors and nurses will be able to check medical history, scheduled operations and patient visits, medical administration, bed vacancies, and the like. All this information and more will be accessible using the WSAP, through the use of mobile phone applications. This can be undertaken by extracting data from multiple sources in real-time, while protecting the data through activated logon information and ensuring security of private patient data (Kemkar, et. al., 2012).
What is required for the running and maintenance of such data is the need for hospital servers, which are already in place, and the adapting and updating methods to be put in place for the transfer to the WSAP. Once this has been undertaken, only authorized data approved by the hospital will be provided, and provision of online identification can be couple with the mobile apps. These apps can also provide a stream of income to the hospital, by charging a nominal fee for each download of the hospital's app. Such a form of customized care allows for patients to be kept 'in the loop' about the welfare of family and friends, and provides a means of accessibility to important records for medical staff alike (O'Hagan, 2012). With the rapid advances of technology, it is both affordable and beneficial for a hospital to implement such systems, and hospitals are able to maintain such initiatives over the long-term.
Security Solutions
In the case of the system's functionality, in terms of overall privacy protocols and wireless information, it is in the best interests of the staff and patients of the hospital to ensure that data is not accessible to unauthorized outside sources. With the use and implementation of the WSAP, all data and users can be monitored wirelessly, so that there are no breaches in security. In the unlikely case of a potential breach, all information can be backed up to an offsite server, and the wireless network will be temporarily shut down, until the breach is discovered and resolved.
With the hundreds, if not thousands, of people coming in and out of the hospital's premises, both physically and wirelessly, the WSAP should be placed in highest importance, not only for the safety of staff, but for the security of patients and all stakeholders involved. Without such a system in place, it is more difficult to restrain threats to the hospital's system, especially if run on a wired system. Therefore, the WSAP ensures that data is kept securely within the reach of authorized persons, and out of the reach of unviable interests. Due to the running of incremental data dissemination, data can be continuously updated with new data, and still maintain security measures (Byun, Li, Bertino, Li and Sohn; 2013; Ghandi and Lee, 2010). This allows people to access the data, but not corrupt it.
Wireless Communication Policy
Such a WSAP needs to be based on a set of policies and procedures for securing wireless communication; and the hospital's administration and management need to ensure that these are followed. Firstly, all old and current data should be synchronized with the new system. This guarantees that that the system is up-to-date. Secondly, hospital data should be made available only on authorized personnel work stations and to current patient contacts. This guarantees that those who access the information have a right to do so, and are verified accordingly. Thirdly, security checkpoints protected with necessary encryption should be installed throughout the wireless network. This guarantees that data that is downloaded or viewed by users are confined to the basic privileges, unless authorized for clearance. Fourthly, monthly or bi-annual checks of the system should be carried out regularly. This guarantees that any security issues or out-of-date data is addressed on a real-time schedule. Lastly, all hospital data should be routinely backed up to offline servers annually. This guarantees that, in the event of major wireless confrontations, private information is not leaked out to unwanted sources.
Conclusion
In conclusion, the WSAP presents major benefits and advantages to the hospital over the current wired system, and should be implemented as soon as possible. The protocols, policies and procedures that are put in place will ensure that the WSAP is maintained, followed and implemented accordingly. All security and privacy measures will be kept up-to-date and secure with the use of the WSAP, and the hospital will be able to run at a level that is highly favorable to the staff, patients, and community of the hospital at large.
Reference List
Byun, J., Li, T., Bertino, E., Li, N., and Sohn, Y. (2013). Privacy-Preserving Incremental Data Dissemination. Journal of Computer Security, 18(75), 43-68.
Dawson, L. and Fernando, J. (2009). The Health Information System Security Threat Lifecycle: An Informatics Theory. International Journal of Medical Informatics, 78(12), 815-826.
Gandhi, T. and Lee, T. (2010). Patient Safety beyond the Hospital. The New England Journal of Medicine, 3(63), 1001-1003.
Kemkar, et. al. (2012). Data Analysis of EMR in Distributed Database, with Respect to Today's E-Health Apps. International Journal of Computer Science & Communication Networks, 2(3), 304-306.
O'Hagan, E. (2012). Getting Started with Medical Apps: Apps You Should Know About. Journal of Hospital Librarianship, 12(15), 162-170.
Stuck with your Research Paper?
Get in touch with one of our experts for instant help!
Messenger
Live chat
Time is precious
don't waste it!
Get instant essay
writing help!
Plagiarism-free
guarantee
Privacy
guarantee
Secure
checkout
Money back
guarantee
Get a Free E-Book ($50 in value)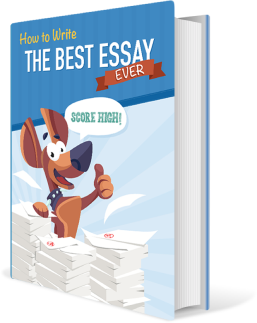 How To Write The Best Essay Ever!