Psychological Egoism, Essay Example
Pages: 4
Words: 1149
Essay
This Essay was written by one of our professional writers.

You are free to use it as an inspiration or a source for your own work.
Describe the main principles behind Cultural Relativism. In what way do you agree and/or disagree with them? Give an example to highlight your point
Cultural relativism is the ethical and or moral system that dictates the actions of an individual based upon the culture that they live. The idea is that all systems are equal; there is not one that is better than the other. The principle of cultural relativism is based on the premise that there is no real standard of good or evil, leaving judgment of what is right and wrong to be dictated by the society for which individuals live. Each person holds what is ethical and moral to the standard of cultural perspective. This creates an environment that right or wrong is dictated by individuals, cultures, and even society.
Cultural relativism is highly supported in the modern world. The boundaries of cultures have been expanded, and new meanings implement for words like acceptance, tolerance, and even pluralism. Modern society makes it possible for virtually any grounds and actions to be justified based upon the idea of relativism. Because the umbrella of relativism is so large, it can create an environment where ethical and moral behavior is directly challenged because it is socially acceptable. The ideas and range of actions are so vast it creates to probability for uncertainty and instability within a culture which can challenge how others view this society.
Personally, the principles behind cultural relativism hold significant value for understanding and respecting cultures that vary from our own. With that said, the personal position of this paper does not support cultural relativism in its existing form. Justifying actions within a culture does not make it right, moral, or even ethical. Take, for example, the Eskimos. They had around 25,000 people who lived in the cultural practices that they deemed as right. "Eskimos customs turned out to be very different from our own. The men often had more than one wife, and they would share their wives with guests, lending them for the night as a sign of hospitality. In addition, within a community, a dominant male might demand and get regular sexual access to other men's wives" (Rachels, 1999). The Eskimos practice is not moral within the realms of what our society deems as marriage. Just because a practice has been considered acceptable by some, does not make it right for them or others, as a result showing that cultural relativism may not hold the best principles for the majority.
What are the main ideas supporting Ethical Subjectivism and Psychological Egoism? What distinguishes these two theories? Formulate at least one argument for, and one against each of the theories
Ethical subjectivism dictates that there are no objective moral properties. In addition, ethical statements are considered arbitrary based on the fact that they do not express immutable truths. Moral statements are validated or disproved by the attitudes or convention of the observers. Ethical statements only imply an opinion, attitude, feeling, or personal preference that is held by and individual. In order for one's statement to be morally right, they must be met with approval by the interest of the person. In layman's terms, in order to judge human conduct it is primarily shaped by what one perceives it to be.
Psychological egoism is based on the premise that every individual's actions are based on their own desire and welfare. It is the determining motivating factor of each voluntary action. This portrays all measures to be based solely on the personal self-interest. The egoist also dictated that people try to hide their motivating actions, so individuals don't know it is being done for self-serving reasons. It does not dictate how one should act; however it does promote an unmoral behavior in many instances. The primary difference between ethical subjectivism and psychological egoism is that one is upon attitude portrayed in efforts to prove ethics and morals, and one is based upon actions of self-interest, void of moral consideration.
An argument for ethical subjectivism is that values are not limited to ethical statements. They often hold value within their merit. For example, one would not say I am against abortion. They would most likely hold the consideration that abortion is wrong because it is killing a person. An argument for Psychological Egoism is that when self-interest is moral and ethical, it can promote a positive outcome. An argument against Ethical subjectivism are merely exclamations that do not have truth values. This means that one may defend their position; however they have no valid arguments for which they take their stand. The final argument against psychological egoism is based on disconfirming factors. "Many people have injurious habits such as smoking, worrying, or self-defeating behavior" (Psychological, 2009).
Explain the Theory of Natural Law. In what way is the natural law theory discussed by Aquinas different from that articulated by the ancient Greeks? What do you see as the strengths and weaknesses of Natural law theory? Give an example that highlights your point
The theory of natural law is visible by human reasoning. Humans are obligated, morally and ethically, to use their personal reasoning to decipher what the laws are and how to comply with them. Humans have to eat, drink, and sleep in order to survive. They procreate and evolve. It is the natural law theory; people have to comply with as a means of survival. According to this theory any laws that contradict the natural law theory would be morally wrong.
The Aquinas dictated the theory of natural law as following that of God's will. God created the universe and everything in it; therefore everything in it has organization and purpose. There is a definite goal for all inclinations, and all individuals have to live in accordance with nature. The ancient Greeks based their philosophy on stoicism. "While most other Greek philosophers held the belief that their Gods did not actively engage in running and governing the universe, as they were considered too busy enjoying themselves, the Stoics held "God" to be an active part of the world, ever busy with directing and organizing the progress of nature" (A Critique, 2012).
The strengths of the natural law theory are that a moral law is simple. It dictates what is right and wrong for human life. Morality creates a sense of what people inclinations and preferences may be. It does not have cultural boundaries because right or wrong is based upon an intrinsic value. The weakness of the natural law theory is that not everything found in nature is good. The inability to comply with the natural law such as reproducing and marriage does not make one bad as suggested by natural law. Following the rule of God does not comply with all of society especially when all gods vary from individual to individual.
References
A Critique of Natural Law Theory. (2012). Retrieved from http://www.newcivilisation.com/home/2358/ideas-philosophy/a-critique-of-natural-law-  theory/
Psychological Egoism. (2009). Retrieved from http://philosophy.lander.edu/ethics/egoism.html
Rachels, James. (1999). The Challenges of Cultural Relativism. Retrieved from http://faculty.uca.edu/rnovy/Rachels–Cultural%20Relativism.htm
Time is precious
don't waste it!
Get instant essay
writing help!
Plagiarism-free
guarantee
Privacy
guarantee
Secure
checkout
Money back
guarantee
Get a Free E-Book ($50 in value)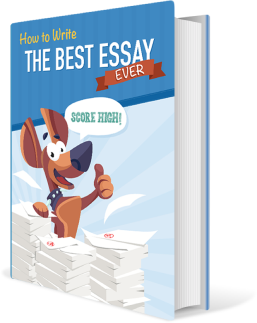 How To Write The Best Essay Ever!