Public Administration in America, Essay Example
Pages: 4
Words: 1040
Essay
This Essay was written by one of our professional writers.

You are free to use it as an inspiration or a source for your own work.
Private organizations are organizations which operate within the private sector. This means they function within the portion of the economy that is not controlled by the state. Corporations like Apple, Facebook, Exxon, and Ford Motor Company. Public organizations, represent organizations that are within the public sector. This means they provide a range of services provided by the public. This usually consists of institutions like the military, the maintenance and construction pf public schools and public roads, and the police department. Public administration is recognized by the implementation and execution of government policy. It's also recognized, by the same title, as the epistemology or academic study of public administration as a discipline. As a discipline the main focus of public administration concerns the preparation of civil servants for working in the public service. The core goal of public administration is to enable government to function more effectively through the implementation and management of public programs and institutions. Public administration essentially becomes the point at which politics and policy translates into practice. It represents the methods and tools through which governance is executed.
The reason this question or set of questions are relevant is because public policy plays a substantial role in the daily lives of all individuals. As Ketti (2011), notes, "all too often policymakers, journalists, and ordinary citizens look right past the administration of public programs—until policy implementation fails to meet their high hopes, or when some huge problem demands instant government action. Indeed, most public policies, large and small, have little meaning apart from their administration…" (Ketti, 2011). The main factor Ketti reveals here about public policy is that due to the fact that politics interferes with public policy administration, there are rarely larger policies implemented that extend beyond one the lifespan of one particular administration. This defeats the purpose of effectiveness and accountability which public administrators seek to achieve.
When addressing the relationship between pubic administration and politics, Ketti (2011) states that, "politicians and citizens too easily ignore the central importance of public administration. It's easy—and wrong—to view administrative issues as less important or less interesting than the sensational battles fought over public policy. In fact, however, public administration provides real life to and the true meaning of U.S. government and public policy" (Ketti, 2011). The author goes on to point out that without proper follow through the policies implemented by public administrators can lack the necessary effectiveness to satisfy their intended goals. Public administrators have a responsibility to the public and they must be held accountable for their actions through proper oversight. The point Ketti makes about the relationship between politics and public administration is that politicians often use policy initiatives, or the idea of certain policies, as concepts solely for the purpose of getting elected. When they do this, it fails to meet the requirements of responsibility, accountability and effectiveness by which their positions are measured. Meeting accountability expectations is not always easy for public administrators. In his text "Public Administration in America," Michael Milakovich and George Gordon point out that, "if anything, the challenges facing administrators accountable for implementing public policy programs today have become even more daunting—requiring more effective expenditures of scarcer public resources and increased commitment from all public servants" (Milakovich & Gordon, 2012). This means management of information becomes more essential for public policy to be implemented due to the need for intricate infrastructure and effective networks.
Management Consulting Exercise
The main advantage to moving the position upward is that in doing so, the City Manager would have immediate access to critical information that impacts public administration operations on a daily basis. This entails information like demographics related to enrollment in institutional programs, as well as the interaction between the public and government. As Shafritzef (2013), notes one of the most influential sources of information is media and it can significantly impact the formation and implementation of public policy. The media can also impede the dissemination of information and this can be detrimental to the effectiveness of public policy (Shafritset, 2013). A prime example the author uses is the government's involvement in social media and the way they manage their presence on the web.
One of the main challenges that might arise when transitioning from traditional pubic administration management practices to a system that implores greater use of information systems is that data security and data management practices may be vulnerable to hackers or public exposure. There also may be instances where sustaining the same level of transparency or even developing more transparency in the form of website and social media presence could face initial technical issues. The work of converting institutional data to a central web based location with the capable infrastructure of serving the public effectively, while also enhancing the ability of public servants to do their daily duties is vulnerable to growing pains. Some issues that might occur with moving the position upward, could arise in regards to corporate culture and resentment within ranks as the position and the department itself gains more authority, it may create conflicts between departments.
Another challenge that may occur can be seen with how the city will adapt the new position to In survey conducted by HR Innovators & Influencers, researchers assessed the difference between the Private Sector and the Public Sector in regards to using social media as a recruitment tool. The study found that   The most commonly used sites for are recruitment though, are Linkedin (92%), followed by Facebook (79%) and Twitter (62%) (Lavigna, Flato, 2014). Furthermore, when asked whether there should be one recruiting location for the public sector, specifically one focal website, 61.2% agreed that there should be one site for all.
In sum, the key way to address the challenges that will arise from applying new emphasis on information management would be to predict these challenges and plan for necessary changes. This can be done through essential aspects of project management which can assist administrators at avoiding pitfalls.
References
Kettl, D. F. (2011). Politics of the Administrative Process. Cq Press.
Lavigna, B., Flato J. (2014). Millennials are attracted to public service, but government needs to deliver. Jibe, 1-3
Milakovich, M., & Gordon, G. (2012). Public administration in America. Cengage Learning.
Shafritz, Jay M., E. E. Russell, and Christopher P. Borick.( 2013). Introducing Public Administration, 8/e. San Francisco: Pearson Longman. ISBN: 9780205910007.
Time is precious
don't waste it!
Get instant essay
writing help!
Plagiarism-free
guarantee
Privacy
guarantee
Secure
checkout
Money back
guarantee
Get a Free E-Book ($50 in value)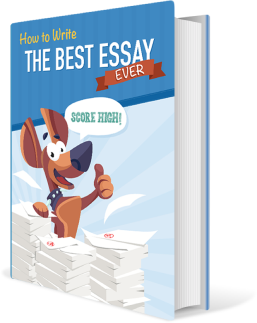 How To Write The Best Essay Ever!