Putting Masks on in Public Schools, Essay Example
Pages: 5
Words: 1381
Essay
This Essay was written by one of our professional writers.

You are free to use it as an inspiration or a source for your own work.
Introduction
Since the eruption of the Covid19 pandemic, people have been exposed to several prevention measures that are part of self-care programs. The CDC and all medical experts have all sensitized on the importance of implementing these initiatives to reduce the spread of the virus in society and protect the vulnerable groups: the older people and those with underlying conditions like chronic diseases. One of the most popular forms of self-care measures is the putting on of masks in public places. In contrast, better interventions have been introduced, such as Covid19 vaccines. WHO has not approved the vaccination intervention as an absolute way of preventing the spread of the virus. People who have been vaccinated should also maintain high hygiene standards, which is mainly because one can still be a carrier of the virus and transmit it to someone who may be at great risk of contamination and serious health consequences. However, the issue of putting on masks in public schools has been politicized and remained controversial. While medical experts remain adamant that there should be no exception in putting masks on in public places, policymakers have made it clear about WHO reports that the world is already out of danger; hence the policy on wearing masks has been relegated to local authorities. This paper will examine the controversy around the new tradition of putting on masks, exploiting different perspectives surrounding the issue. The Illinois State lifted the mandatory rule of putting on masks in public schools. In retrospect, the governor of Illinois Pritzker and the CDC should recall their decision to lift the mandatory facemask policy in public schools.
Discussion
To begin with, children are the most unlikely to be concerned with the risk of picking up viruses, germs, and bacteria. Up to the age of 15, children are still undergoing mental, behavioral, and cognitive developments that expose certain traits that undermine their concerns over the dangers in their immediate environment. These developmental processes also mean that children are likely to be more forgetful than fully grown adults. Therefore, there needs to be a reinforcement in terms of a rule that will ensure that all the children are protected within the school environment. Schools in Illinois are already rolling out vaccination plans for children to spread safety care to the population that is most endangered and most likely carriers of the virus into vulnerable groups in the group. Andy Kravertz says," School districts, most notably Los Angeles, are beginning to require COVID-19 vaccinations of students ages 12 and above. This was inevitable, particularly after postsecondary institutions began to impose (and courts began to uphold) vaccination requirements for students and staff." This was a response to the controversy around putting on masks in public schools. Although there is a rising public roar for relaxed policies and rules on putting on masks in schools, healthcare practitioners still hold that universal and mandatory rules on putting face masks are the surest way of protecting school-going children's lives.
Secondly, kids are most likely to choose the easiest options they have at hand. That being said, if they are presented with the option of either putting on masks or not, they are most likely to throw away their masks and choose the easier way (Bland et al.). Even if they are reminded by their parents to always put on their masks, they will tend to take advantage of the window of being away from home and do otherwise. Kim's (pg. 64-65) research says, parents protested that "their children find masks uncomfortable and distracting from their religious education. One maternal guardian alleged that she was forced to home-school her son, who she claimed was unable to wear a mask due to his health condition (although his pediatrician determined that he did not qualify for a medical exemption)". This report suggests that children find wearing masks uncomfortable, and they would not put them on if given a chance not to. While the argument of comfortability may be valid, no scientifically proven research places putting on masks as a health risk, not putting on a mask in a Covid19 infested society truly puts schools a hotbed for Covid19 where the children will not only risk high infection rates but also spread the virus to other populations. Indeed, there are very few exemptions to putting on masks in public schools. Relevant authorities should therefore return the policy that enforced universal policy on wearing masks as the best measure towards preventing the spread of Covid19.
Finally, the potential of children being the most carriers of the Covid19 virus even after vaccination to be undermined, especially considering the safety of the people living with underlying conditions. This vulnerable group should be the main focus in the whole fight against Covid19 since they make most of the casualties in the pandemic. The ongoing campaign in the US seeks to have all school-going children get full vaccination against Covid19 for reassured safety. However, even after receiving the jabs, wearing masks should not be an optional affair in public schools. According to CDC, a Covid19 vaccine does not give full individual protection from the Covid19 virus (Mazzei). There have been cases where people who have received the jab before still contract the virus, which means that the children in public schools should not be allowed to lower their guards to fight against the pandemic. The conversation about wearing masks has been recorded before, where there was resistance and laxity, and the consequences were dire. Rowland et al. say that the resistance against wearing masks was also seen during the Influenza flu pandemic in 1918. The article writes, "Newspapers from that period reflect that while mask compliance was high in many areas, and there was apparent disease reduction in places where masking was required, there remained societal pushback. Some complained that masks were uncomfortable, interfered with business, and were an infringement upon freedom, and San Francisco even saw the emergence of the "Anti-Mask League." This resistance faded after the pandemic, and masks became a routine tool of the medical world." Therefore, the resistance and the politics around the issue of school children wearing masks is a repeat of the 1918 pandemic. There is no doubt that if the strict rules are maintained, the children will get used to the conditions and cope with the mask-wearing trend until a more permanent solution is arrived at.
Conclusion
In conclusion, mask-wearing in the public schools in Illinois should be made mandatory and not an option for the people within the school fraternity. The types of interactions that innocent school children have are a recipe for a Covid19 breakout since children are less likely to take any precautions when relating with one another. The fact that masks may also be uncomfortable to stay with also makes children more likely to ignore the option to put them on if they decide whether to put the masks on. To protect the children in schools, national and local home-grown governments should implement policies concerning wearing masks. Despite the politics surrounding the wearing of masks, the scientific fact remains that children are at risk of contracting Covid19 if they are left to choose whether to put on masks or not. Children's lives will be at risk due to the possibility of rapid infections and the fact that they will be carriers of the Covid19 viruses, which in turn puts the lives of those living with underlying health illnesses such as asthma. Even though Covid19 vaccines are given to boost an individual's immune towards Covid19, scientists have warned against laxity even if one has received the jab. Therefore, wearing face masks should not be left as a preserve for choice, especially by underdeveloped school-going children who may not observe any other safety measure.
Works Cited
Andy Kravertz. With Illinois, CDC guidance around masking changing, where do Peoria Public Schools stand? Journal Star, (2022) https://www.pjstar.com/story/news/coronavirus/2022/02/27/peoria-public-schools-goes-covid-mask-optional-rules-students/6964607001/
Bland, Jennifer A., et al. "Tulsa Public Schools: Prioritizing Physical, Social, and Emotional Safety to Support Reopening and Recovery. Research Brief. School Reopening Series." Learning Policy Institute (2021).
Kim, Robert. "Under the law: Masking reality." Phi Delta Kappan 103.3 (2021): 64-65.
Mazzei, Patricia. "Mask Advisory Faces Defiance In Some States." The New York Times (2021): A1-L.
Rowland, Leah C., Martin D. Klinkhammer, and Dana WE Ramirez. "Dynamic masking: a proposal of burden based metrics for masking in K12 schools during the COVID19 pandemic." Journal of School Health 92.1 (2022): 11-19.
Time is precious
don't waste it!
Get instant essay
writing help!
Plagiarism-free
guarantee
Privacy
guarantee
Secure
checkout
Money back
guarantee
Get a Free E-Book ($50 in value)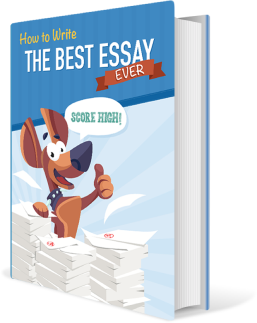 How To Write The Best Essay Ever!