Qualitative Case Study Methodology, Essay Example
Pages: 3
Words: 717
Essay
This Essay was written by one of our professional writers.

You are free to use it as an inspiration or a source for your own work.
Introduction
Transformational leadership provides a great impact to the employees' self-development. In understanding in a small business settings' hierarchy of needs places at the top of self-actualization, and helps to define the employee's full realization of their potential. In understanding the purpose of this paper, is to look at the way in which transformational leadership helps to transform members of the business into individuals that transcends beyond their own self-interests and self-actualization for the sake of the business. This study will examine the role in which transformational leaders play in appropriately facilitating the creativity of their workers in contributing to the efficacy of work in the organization. By examining the behaviors of transformational leaders and their role in motivating employees, the paper can assess they are able to build their skills in which are able to encourage success, while also fostering positive employee outcomes. In accessing transformational leaders' impact to the small business setting, it is essential to comprehend the factors that contribute to the development of good leadership, which leads to higher employee productivity, satisfaction, and overall organizational success.
To examine the problem and the purpose this study, the utilization of research questions will be applied that will be help in contributing to the field of business in which lacks a more supportive and effective role of the benefits of transformational leaders in small business settings. As outlined by, (Sampson 2012) "a dissertation is a systematic investigation of a socially significant research question that makes a contribution to the literature and demonstrates the skill of doctoral students to conduct original research" (pg.1) The following research questions will be based on a mixed methods approach, of quantitative and qualitative questions.
Research Questions
Qualitative Research Questions
Is it possible for higher-level managers to influence the efficacy of lower level managers by requiring them to follow their leadership approach?
Could small business owners that take on transformational leadership characteristics increase employee motivation or productivity in the small business setting?
The purpose of these qualitative research questions is to facilitate a case study approach in which facilitates exploration of the field in which will be supported by numerous data sources. According to Baxter and  Jack (2008), "this ensures that the issue is not explored through one lens, but rather a variety of lenses which allows for multiple facets of the phenomenon to be revealed and understood" (pg. 545). In aligning with the purpose statement in which examines the role in which transformational leaders play in facilitating the creativity of their workers in their contribution to the efficacy in the organization, these questions provide numerous possibilities in their answers. Additional qualitative approaches includes providing research questions using a questionnaire, a survey, or to conduct an interview with small business owners, or managers to get feedback on the questions asked.
Quantitative Research Questions
What is the relationship between transformational leadership and employee motivation and productivity in small business settings?
Do small business owners that adopt a transformational leadership approach contribute to employees' creativity or efficacy in small businesses?
The purpose of using quantitative research questions is to follow a descriptive research approach that seeks answers to the variable being studied, transformational leaders in the research site, such as small business settings. According to Amaratunga, Baldry, Sarshar, and Newton (2002), "This process is directed towards the development of testable hypotheses and theory which are generalisable across settings and in contrast this methodology is more concerned with how a rich, complex description of the specific situations under study will evolve" (pg. 22). In addition, using a descriptive research approach for quantitative research design is to identify to the degree of relationship in which exists between the variables being studied. Both descriptive questions focuses on both the independent variable and the dependent variable of the dissertation. This can be used in case studies, surveys, questionnaires, and other approaches in which data can be collected and analyzed to provide verifiable data to access the purpose of this study.
References
Amaratunga, D., Baldry, D., Sarshar, M., & Newton, R. (2002). Quantitative and Qualitative Research in the Built Environment: Application of "Mixed" Research Approach. Work Study, 51(1), 17-31.
Baxter, P., & Jack, S. (2008). Qualitative Case Study Methodology: Study Design and Implementation for Novice Researchers. The Qualitative Report, 13(4), 544-559.
Sampson Jr, J. P. (2012). A Guide to Quantitative and Qualitative Dissertation Research. Educational Psychology and Learning Systems Faculty Publications. Retrieved from http://diginole.lib.fsu.edu/cgi/viewcontent.cgi?article=1000&context=edpsy_faculty_publications
Time is precious
don't waste it!
Get instant essay
writing help!
Plagiarism-free
guarantee
Privacy
guarantee
Secure
checkout
Money back
guarantee
Get a Free E-Book ($50 in value)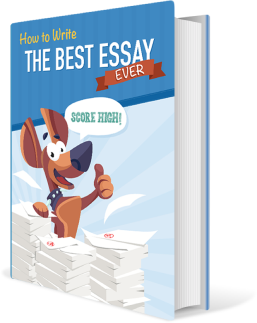 How To Write The Best Essay Ever!