Quality of Life, Essay Example
Pages: 3
Words: 888
Essay
This Essay was written by one of our professional writers.

You are free to use it as an inspiration or a source for your own work.
Quality of life is a multidimensional notion that is associated with person's happiness and satisfaction which are in their turn connected with a person's physical and mental well-being and environment. Viewed broadly, the quality of life comprises such aspects as culture, rights, values, aspirations, social status etc. However, in this paper we will view health-related quality of life which heavily depends on the quality and accessibility of healthcare, ecology and people's lifestyles. Health-related quality of life is a multilateral issue which may appear elusive in estimation. Some methods of estimating health-related quality of life include global assessments (people are asked to rate their health on a particular scale), healthy days survey (the number of days out of the past 30 when people felt mentally or physically unwell), years of healthy life survey (it calculates the years of life by an individual in optimal health to compare the number with average life expectancy), and life expectancy estimation.
Quality of life is closely connected with health improvement policies, campaigns and services at all levels – global, national, community and individual. It is directly determined by the state's healthcare ability to fight infectious and chronic diseases, control tobacco use and substance abuse, provide immunization and access to healthcare, raise the population's health literacy, and create a generally healthy environment. Health improvement is immediately connected with life expectancy rate and the quality of life in older age that is usually associated with the appearance of chronic and other diseases.
For ease of estimation and managing, certain determinants of health have been outlined and the connection between them defined. Individual's health depends first of all on his/her biology, i.e. inheritance, a complex of physical and mental health problems acquired during life and lifestyle: a person's diet, habits, physical activity, alcohol or drug abuse and other elements that change the initial picture of a person's biology. The person's lifestyle is such an outweighing factor that it is usually described separately as behavior. Behavior and biology are interconnected. While individual health depends on what a person does, some choices are predetermined by health level. This biology-behavior complex is in its turn influenced by physical environment – a person's conscious or unwilling exposure to toxic substances, irritants, infectious agents, and physical hazards during his/her life. In the aspect of health improvement, physical environment is first of all connected with ecology and providing personal safety in homes, schools, and workplaces. Another important element is a person's social environment. In some cases it is predetermined by a person's biology (an individual born disabled may be likely to live in a specific community) and surely depends on the person's behavior, i.e. choices. However, social environment influences the behavior and biology of a person, especially in terms of opportunities and expectations, the variety of social institutes and psychological comfort. Both physical and social environments are influenced by state policies and interventions at different levels: ecology, promoting healthy lifestyle, immunization campaigns, disease prevention policies etc. It goes without saying that policies and interventions are a result of the healthy-nation-building work of the social environment. Finally, individual health of every citizen depends on his/her lifetime access to quality health care, which is a result of social environment organization just like policies and interventions.
Both the statistics and my personal impressions support me in the idea that the population of our country and my community, which does not seem to differ much in the main parameters, are relatively healthy. 100% of the population both in cities and in the country are reported to be using adequate sanitation and 99% have access to improved water sources. Unfortunately, the access to healthcare is not as high (between 80 and 90%) and depends on having health insurance and income level. Strong connection between quality healthcare access and personal finances breeds health disparities and reduces the general health level. I feel that state financing should provide for a greater portion of healthcare services. Other health disparities include gender and racial ones and are connected with both biology of individuals and healthcare quality and access in each case.
I think we should be encouraged to go in for sports more actively since only 15% of all adults were reported to have enough physical activity in 1997. This figure is really alarming and logically results in high obesity rates (up to a quarter of the population is overweight) and, consequently, cardiac and other associated disease rates. We have quite big percentage of non-smoking sexually responsible population who are not prone to substance abuse and good perspectives to make the figure higher. To my mind, the areas of most urgent concern are financial policies in healthcare and promoting healthier lifestyles.
I consider myself a healthy, fit and health literate person. I have long been involved in regular exercising and cannot imagine myself leading an unhealthy life now. I drink little alcohol, have never tried drugs and do not smoke. I also have never experienced exposure to radiation or toxic substances. There is no history of serious hereditary diseases in my family. I live an active social life and have a rewarding profession, which means I feel comfortable in my social environment.
References
Healthy People 2010. A Systematic Approach to Health Improvement. Retrieved March 20, 2009, from http://www.healthypeople.gov/Document/html/uih/uih_2.htm
Healthy People 2010. Leading Health Indicators. Retrieved March 20, 2009, from http://www.healthypeople.gov/Document/html/uih/uih_2.htm
United States: Demographic Highlights. Retrieved March 20, 2009, from http://prb.org/Datafinder/Geography/Summary.aspx?region=72&region_type=2
Time is precious
don't waste it!
Get instant essay
writing help!
Plagiarism-free
guarantee
Privacy
guarantee
Secure
checkout
Money back
guarantee
Get a Free E-Book ($50 in value)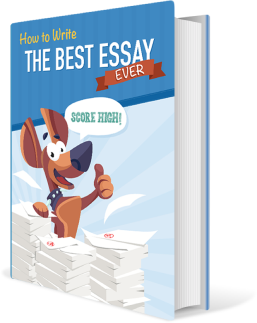 How To Write The Best Essay Ever!